CoSSaR
Research
---
The University of Washington's Department of Human Centered Design & Engineering (HCDE), in collaboration with the American Red Cross Global Disaster Preparedness Center (GDPC), aim to a) bring greater understanding for transforming STEM culture through the analysis of HICT as a specific practice of ethical STEM within a socially accountable culture, b) bring humanitarian practitioners,...
---
Here are some links to our publications in the space: Toward Better Design of Humanitarian ICT: A Social Agency–Centered Framework of Humanitarian Information Needs Based on a Grounded Study of Successful Red Cross/Red Crescent Practitioners (2018) Strategies for Designing RCRC Preparedness Messaging in Digital Applications (2018) Bringing Technology and Humanitarian Values Together: A Framework to...
---
A partnership with the Red Cross Global Disaster Preparedness Center Robin Mays, PhD – Staff Scientist, Affiliate Assistant Professor and Senior Researcher, Resilience and Humanitarian Systems Omar Abou-Samra – Co PD/PI, Director, Global Disaster Preparedness Center, American Red Cross Mark Haselkorn, PhD – Co PD/PI, Professor, Human Centered Design & Engineering, Director of CoSSaR Sabrina...
---
The Seattle area is among the fastest growing economies in the United States, with increasing city densification and traffic. Half of all traffic congestion is due to incidents such as disabled vehicles, flooded roadways, trucks losing their loads, and more. For every minute a highway lane is blocked, 4 to 10 minutes of traffic congestion...
---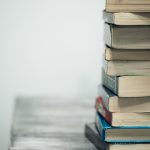 The following research group descriptions are archived because they are no longer offered, the faculty member is on sabbatical, or the group is taking a break. Please contact the faculty member or an advisor to learn more about these groups. Understanding Stakeholder Negotiation of Socio-Ethical Requirements within Humanitarian ICTs Mobility for Community Resilience: How can...
---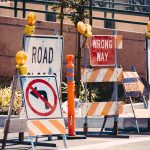 Check back later for more details about research happening at CoSsaR!
---
Current operational tornado warnings are dichotomous and assume an even distribution of risk inside the warning area. However, not every location inside a warning area has an equivalent level of risk. Probabilistic tornado warnings have the potential to better convey the differential risk that people face from a specific tornado threat based on where they...
---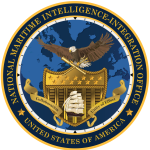 The 2016 Global Maritime Forum (GMF) Workshop was held on November 15-16, 2016 at the University of Washington. The theme of the 2016 GMF was "Challenges and Opportunities of Current & Emergent Maritime Capabilities: Exploring the Intersection of Technology and Policy." The GMF, sponsored by the National Maritime Intelligence-Integration Office (NMIO), highlighted the policy implications...
---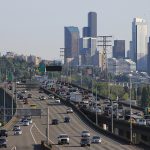 In collaboration with the Mobility Innovation Center (MIC) and Challenge Seattle, CoSSaR is working to enhance the design and delivery of an enhanced integrated corridor management (ICM) system and related services for the Washington State Department of Transportation (WSDOT) and the city of Seattle. In the larger scheme, these services will enhance the capabilities of...
---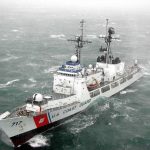 Today's maritime law enforcement and security organizations face unprecedented challenges in the current complex and hostile world in effectively accomplishing their mission. There is a critical need to effectively and rapidly develop, exploit, and disseminate intelligence, surveillance, and reconnaissance services/products to the Federal, local, state, tribal, territorial, international, private and public (FSLTIPP) maritime community, and...
---
Next page