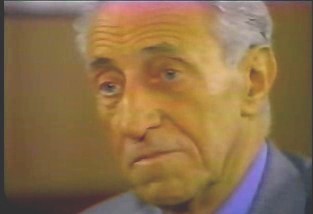 Founder and ILWU president Harry Bridges was one of the outstanding labor leaders of the 20th Century. Here are two videos from different decades, a 1950 newsreel and his 1986 Local 23 speech commemorating the 100th anniversary of longshore unionism in Tacoma.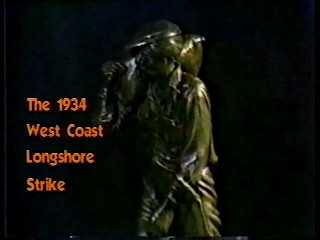 In 1934, Pacific Coast longshoremen went on strike to win better working conditions, control over the hiring process, and coast-wide union recognition. This movie commemorates their struggle and remembers the longshoremen killed in the course of the strike. Highlights include archival footage from 1934. This video was funded by ILWU Local 23, the Harry Bridges Center for Labor Studies, and was written and narrated by Ronald Magden. For more on the 1934 strike click here.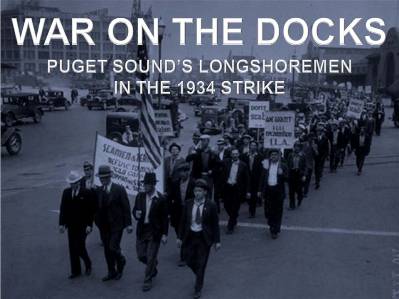 The slideshow tells the story of the 1934 in the Puget Sound ports using rare photographs and original newsreel footage. It was created by Steve Beda.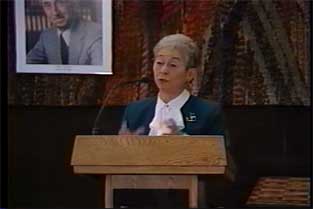 On January 29, 1994 the Harry Bridges Center for Labor Studies brought together ILWU veterans, Pacific Northwestern activists, and academics to honor and remember the legacy of Harry Bridges and the tradition of dissent he inspired on the waterfront. Speakers include Noriko Bridges, U.S. District Judge Jack Tanner, former ILWU Coast Committee Administrative Assistant Jean Gundlach, and former ILWU Local 19 Business Manager Martin Jugum.