Disability Resources for Students
construction
---
April 1, 2019
A section of the accessible pathway along the west side of Gowen/Smith Hall (Spokane Lane NE) will be closed while construction scaffolding is being installed. This closure will not block the accessible entrance to Gowen Hall. The alternate accessible route is along the north side of Suzzallo Library (see detour image). This detour should last…
---
March 22, 2019
A section of the accessible pathway next to Gowen/Smith Hall (southwest side) will be closed while construction scaffolding is being removed. This closure will not block the accessible entrance to Gowen Hall. This detour should last until Wednesday, March 27th. Please contact your DRS Coordinator if you experience any access issues in this area.
---
February 26, 2019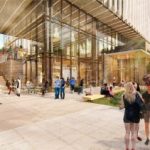 Construction is continuing on the new Population Health Facility and the contractor has made some improvements to the sidewalk area on 15th Avenue Northeast. In February, we have setup and opened our pedestrian protection connexes on the sidewalk of 15th Ave for public protection of overhead work. This will provide a less disturbed and more…
---
January 17, 2019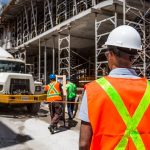 Updated: 02/06/2019 Pedestrian Detour Plan #2A and 2B go into effect from February 8th, 2019. This plan will affect the small amount of vehicle traffic on Spokane Lane and delivery/shops trucks. Over the next 3 weeks, scaffolding will be put up on the sides of Savery Hall and the detour should last until to February 22nd, 2019….
---