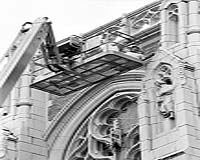 All works are copyright protected 2005 to 2010 with the copyrights held by the authors. Permission to cite should be directed to the authors.

Working Papers
A Case of Mistaken Identity?
Reporting Responsibility for Compromised Digital Records, 1995 - 2005
We analyze over 215 incidents of compromised data between 1995 and 2005. All in all, some 1.76 billion records have been exposed, either through hacker intrusions or poor management. In the context of the United States, there have been 8 records compromised for every adult. Between 1995 and 2005, businesses were the primary sources of these incidents, but we find that therecent legislation in California to require notification of privacy violations has exposed educational institutions as among the least well equipped to protect the privacy of their students, staff, and faculty. Options for public policy oversight are discussed. However, recent legislative responses have favored market-based solutions instead of direct government regulation of electronic data.
Young Voters and the Web of Politics 2004: The Youth Political Web Sphere Comes of Age
W. Lance Bennett and Mike Xenos
Lance Bennett and Mike Xenos examine the role and growth of websites and youth engagement web networks during the 2004 Presidential election, with comparisons to their earlier study of 2002.
In the Margins: Political Victory in the Context of Technology Error, Residual Votes, and Incident Reports in 2004.
Philip N. Howard
In very close elections, the margin of error for the system of collecting and counting votes may be greater than the margin of victory for a candidate We evaluate three ways of thinking about error in an election: technology error, residual votes, and incident reports. In 2004, we find seven states where electoral outcomes were certified even though the margin of error in that state's voting process was greater than the margin of victory for the declared winner Florida, Kentucky and South Dakota certified Republican Party candidates for the US Senate; electoral college votes in Iowa and New Mexico were assigned to Bush; electoral college votes in New Hampshire were assigned to Kerry; Washington state certified a Democratic Party candidate for Governor. In each case, the electoral outcome was legitimated by elections officials, not the electorate, because in very close races the voting process cannot reveal electoral intent. Public policy solutions are offered, such as run-off elections, standardized data reporting about error rates, and open source technology solutions.
Civic Learning in Changing Democracies
W. Lance Bennett
Departments of Communication and Political Science, University of Washington
Strategic Public Relations, Sweatshops and the Making of a Global Movement
B.J. Bullert
CCCE fellow
Good Intentions? The Media-State Relationship Under Vicente Fox
Sallie Hughes
Assistant Professor, School of Communication, University of Miami
From the Inside Out: How Institutional Entreprenuers Transformed Mexico's Newsrooms
Sallie Hughes
School of Communication, University of Miami
Passports into credit cards: On the borders and spaces of neoliberal citizenship
Matt Sparke
Department of Geography, University of Washington

Publications
Communicating Global Activism
W. Lance Bennett
Departments of Communication and Political Science, University of Washington
Globalization has changed societies and the ways in which people think about and communicate politics. This paper explores properties of global activist communication and examines their implications for political organization and change.
Branded Political Communication
W. Lance Bennett
Departments of Communication and Political Science, University of Washington
This paper explores the transformation of public roles in global societies as citizens increasingly see their consumer activities as political. Includes examples of logo campaigns that attach political messages to household brands.
New Media Power: The Internet and Global Activism
W. Lance Bennett
Departments of Communication and Political Science, University of Washington
Conventional wisdom suggests that resource-poor activists are often excluded from or stigmatized in public discourse by mass media coverage. This analysis indicates that digital media channels offer activists new paths both for internal and public communication. New media themselves are not an explanation for these forms of empowerment through communication. Rather, it is important to understand how the identity processes and inclusive politics common to many activists in the democratic globalization movement lead to particular kinds of new media applications.
Connecting Parliament to the Public Via the Internet
Stephen Coleman
Oxford University
Twentieth-century mass media have been described as producing a "one-way conversation" (Postman, 1986). Instead of dialogical deliberation, political communication has tended to be monological, professionally produced and released for public consumption as a marketing exercise. For most citizens political debate has come to be perceived as something to watch - or switch off. The noisy vivacity of political speech, characteristic of the ancient agora or the market square, assumes a distant and romantic quality, while the political speech, witnessed via the broadcast transmission of parliamentary theatre, is regarded as performance. The analogue broadcast media, whose microphones tend to empower professional communicators and their invited guests, turns political talk into the political talk: a non-interactive political discourse.
Whose Conversation? Engaging the Public in Authentic Polylogue
Stephen Coleman
Oxford University
According to the recently-conducted Oxford Internet Survey, most British people (61%) say that they frequently (22%) or every so often (39%) discuss politics with friends or family. But very few of them ever discuss politics with the people they elect to represent their interests and preferences. Most people (88%) have had no face-to-face contact with their MP within the past year. Three-quarters claim that within the past year they have never seen their MP on television, 80% that they have not written to their MP and 84% not to have visited their MP's web site. In a recent research exercise over two thousand people were asked to complete the following sentence: 'I don't feel connected to my political representative because .' A remarkable number of them expressed a sense that the politicians representing them came from another planet....
From Service to Commons: Re-inventing a space for public communication
Stephen Coleman
Oxford University
The media help us to make sense of the world. By addressing us as citizens, rather than mere consumers or free-floating egos, media make the link between communication and community. At its best, public broadcasting has contributed to a national conversation about who we are, how we live and what we want from the future. It has helped to define a public arena in which we can be more than passing stranger.

Links
Parliamentary representation in the Internet age (Articles & Conference Papers)