PacTrans Fellows
As part of PacTrans' mission to bring talented professionals into the transportation field, PacTrans provides funding to students seeking transportation-related degrees each year. In addition to receiving a quality education, PacTrans fellows also participate in an internship, allowing for their knowledge obtained in the classroom to be supplemented with practical knowledge of the transportation industry. The PacTrans fellowship covers the tuition necessary to receive a master's degree in transportation at the University of Washington (worth $21,000). For the academic year 2013-14, the following four students received the award:
Arianna Allahyar
As a Seattle native, Arianna is excited to be back in the Pacific Northwest after recently graduating in June 2013 with a Bachelor's degree in Urban and Regional Planning from California State Polytechnic University, Pomona. In her time as an undergrad, Arianna gained significant experience as a planning intern working with the City of Los Angeles Planning Department for two years, and as a multimodal transit intern with the Riverside County Transportation Commission. Between graduating from Cal Poly and starting at the University of Washington, Arianna began working for Parsons Brinckerhoff as a transportation planner. Since joining the firm, Ms. Allahyar has provided technical support for a variety of transit planning efforts in the Puget Sound region. Arianna has experience in geographic information systems (GIS) analysis, traffic operations analysis, travel demand modeling, and policy analysis. Arianna is thrilled to be continuing her graduate studies in transportation engineering at the University of Washington, surrounded by leading academics in the field. Arianna strives to continuously grow her network and evolve as an expert in the transportation realm. Ms. Allahyar looks forward to making a positive impact on multi-modal transportation systems throughout her career.
Joseph Flood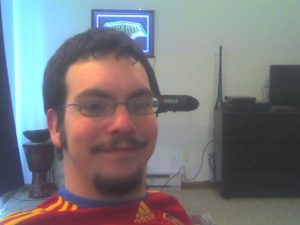 Joe received bachelor's degrees in mathematics/statistics and brain and behavioral sciences from Purdue University in West Lafayette, Indiana in 2013. In 2009 he worked as a summer assistant for the Hendricks County Engineering Office in Danville, Indiana, in which he performed a county-wide inventory on road signs, which included photographing signs and reporting their condition into a database. After completion of his M. S. in civil engineering degree, he plans to work as a traffic engineer or transportation planner. He hopes to eventually obtain a Ph. D. and pursue a career in academia. He is interested in psychological factors of transportation, including transportation neuroeconomics and social factors influencing driving and travel behavior. He has always been enthusiastic about transportation–a favorite activity of his as a child was drawing road maps. Needless to say he is thrilled about studying transportation at the University of Washington, and hopes to be able to make a positive impact on the field. Since November 2013, he has been working part-time as an office assistant for PacTrans and has enjoyed working with the people on the cutting edge of transportation research and education, a group he hopes to be a member of in the future.
Darwin Li
When Darwin first entered the University of Washington as an undergraduate, he knew immediately he would be majoring in Civil Engineering. Darwin always found it fascinating how billions of people on this earth are able to coexist and travel on their own agenda safely, efficiently and cost-effectively. This curiosity is what drew him to Transportation Engineering. As a senior in the Undergraduate Civil Engineering program, Darwin also interned for the Seattle Department of Transportation performing a wide array of tasks such as ITS, surveying, data management and collision analysis. Upon graduation, he stayed at SDOT for an additional year before he decided to pursue a Master's in Transportation Engineering at the University of Washington. Darwin is very excited to continue his education at UW and has also landed an internship at the Kirkland-based consulting firm – Transpo Group. After graduating with his Master's, Darwin hopes to put his skills, experience, and passion to good use in the Transportation Engineering field.
Luka Ukrainczyk
Luka is currently working as an intern at the Toll Division of the Washington DOT, where he has done studies on income generation on the SR 520 bridge and a lifespan analysis of GoodToGo tags. Previously, he attended UC Davis, where he worked in the Community Development Department at the City of Woodland and was an Undergraduate Research Fellow at the UC Institute of Transportation Studies. His current Master's research focuses on modeling factors that influence demand for the SR 167 HOT lanes. He hopes his work will expand the use of demand pricing and encourage alternative travel mode use in the Greater Seattle Region.