PacTrans Fellows
As part of PacTrans' mission to bring talented professionals into the transportation field, PacTrans provides funding to students seeking transportation-related degrees each year. In addition to receiving a quality education, PacTrans fellows also participate in an internship, allowing for their knowledge obtained in the classroom to be supplemented with practical knowledge of the transportation industry. The PacTrans fellowship covers the tuition necessary to receive a master's degree in transportation at the University of Washington (worth $21,000). For the academic year 2015-16, the following five students received the award:
Jeffery Conor
Jeffery is originally from Olympia, Washington. He has a Bachelor of Economics from Oberlin College and a Master of Math Education from Brooklyn College. He worked for three years as a public school 7th grade math teacher in New York City. He taught special education, general education, honors, and English as a second language classes (not all at the same time, thank goodness). Jeffrey then switched gears and spent the past three years as an IT support Specialist for the 9th Circuit Federal Court of Appeals in their Seattle Courthouse. This has allowed him to travel and take care of judges in Washington, Hawaii, Alaska, Montana, and Idaho. Despite these disparate experiences, nothing quite seemed right. Jeffrey's interests in transportation center on how different modes are balanced in an urban setting. At present he's happy as an intern with the Seattle Department of Transportation Traffic Operations Department and hopes to find a job that can become a career.

Riley Kimball
Riley is from Portland, Oregon, and he received his undergraduate degree in International Relations and Mathematics from Occidental College in 2012. He has been living in Seattle for the last three years working in tech sales. Riley currently serves on the Seattle Bicycle Advisory Board as a member of Get Engaged, a youth leadership development program through the YMCA. At the University of Washington, Riley will be working on his Master's in Civil Engineering in Transportation, focusing on multimodal transportation options. With his degree, he plans to pursue work in developing sustainable infrastructure in Seattle and abroad. When he's not working or studying, Riley loves riding his bike around Puget Sound and swimming in the lakes.

Rich Lee
Rich's academic background is somewhat different than most in the civil engineering program, having earned a bachelor's degree in music composition from Wesleyan University. He subsequently received a master's degree  in geography from Texas State University, where he used GIS and remote sensing techniques to analyze post-wildfire vegetation regeneration. Since graduating in December of 2013, he has worked as a research assistant for the Texas A&M Transportation Institute (TTI) in Austin, TX. During that time, he has authored three publications and presented research at several conferences covering a variety of topics including travel behavior modeling, passive data technologies, and health in transportation planning. Rich plans to continue working for TTI while studying transportation engineering at the University of Washington. Having grown up in Seattle for the first seven years of his life, he is looking forward to returning to the beautiful Northwest to continue his graduate studies.

Luke Peters
Luke is from Madison, Wisconsin and graduated with a Bachelor of Science in Civil Engineering from Marquette University in December 2012. He has spent the past two years working in the Traffic Engineering Division with the City of Madison, focusing on traffic operations and safety enhancements through signing, pavement marking, and geometric design. His primary interest in transportation is the design of improvements for  pedestrians, transit, and bicyclists on urban streets. Upon earning his Master's degree in Civil Engineering, Luke plans to work either with a municipality or with a transportation consulting firm. In his free time he enjoys playing and listening to music.

Thomas Steckel
Thomas is from Bainbridge Island, Washington and graduated with a degree in Civil Engineering with a focus in Transportation from The George Washington University in May 2015. He has past experience working in AutoCAD design programs as well as experience researching ITS applications in Advanced Traffic Management Systems. He is currently interning with the Washington State Department of Transportation Toll Division, a position he will maintain during his pursuit of a Master's Degree in Transportation at the University of Washington. During his studies, Thomas plans to conduct research in sustainable transportation systems. After graduation, his goal is to find a job working to advance the field of transportation as society moves to be more sustainable. Thomas has 4 years' experience as a coxswain for both the Bainbridge High School Rowing Club and the George Washington Rowing Team. He would like to continue rowing after he completes his degree.
Previous Fellows
 Arianna Allahyar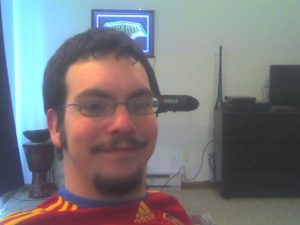 Joseph Flood
Darwin Li
Luka Ukrainczyk