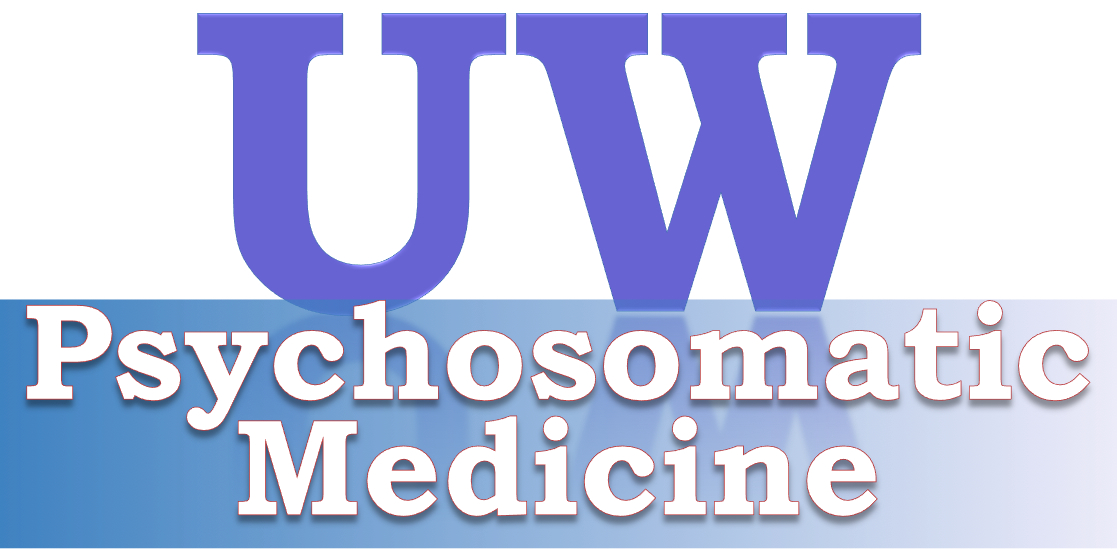 Our Faculty
Marcella Pascualy, MD
Associate Professor, VA Site Director
Director, Psychosomatic Medicine Fellowship Program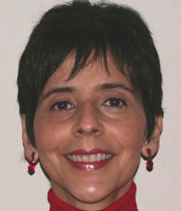 Suzanne Murray, MD
Assistant Professor, UWMC Site Director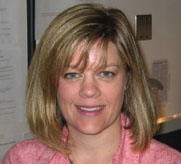 Suzanne Murray attended medical school at Temple University School of Medicine in Philadelphia, PA where she was Junior AOA.  She did her Psychiatry Residency at the University of Washington and served as Chief Resident at the Seattle Veterans Administrative Hospital.  She did a fellowship in Geriatric Psychiatry at the University of Washington before starting on the faculty at the University of Washington Medical Center in 2002 as an assistant training director.  She initially worked on the inpatient unit but soon became more involved on the Consult Liaison Service eventually becoming the medical director of this service in 2007.  Her interests are primarily in medical student, resident and fellow education.  Clinical interests are geriatric care, delirium, psych-oncology and ethical issues in medicine.
University of Washington Medical Center Faculty
Paul Ciechanowski, MD, MPH
Associate Professor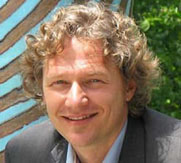 Dr. Paul Ciechanowski is Associate Professor of Psychiatry at the University of Washington Medical Center where he is Director of the UWMC Psychosomatic Medicine fellowship and has served as medical director of the UWMC psychiatric consultation service. He has a background as a board-certified family physician and was recently funded through a NIDDK Career Development Award to study the impact of the patient-provider relationship on treatment adherence and outcomes in diabetes and other chronic illnesses. He has also published extensively in the area of depression and diabetes and has recently been a co-investigator on a community-integrated home-based study to improve depression in medically frail, older adults. He combines his experience in psychiatry and primary care in his clinical psychiatric work in the Diabetes Care Center at the University of Washington. He has been a recipient of the American Psychiatric Institute Research and Education (ASPIRE)/GlaxoSmithKline Health Services Research Early Career Award, the University of Washington General Internal Medicine Outstanding Consultant Award, and the UWMC Service Excellence Award.

In addition to being an affiliate investigator at Group Health Research Institute, he dedicates about half of his time to working as a senior investigator with a Center of Emphasis at HMC that looks at improving health care in addictions, mental illness and medically vulnerable populations known as CHAMMP. In that role he works on improving care of patients with diabetes, HIV, epilepsy and other chronic medical illnesses. Dr. Ciechanowski is also the director of the CHAMMP Training Institute, which provides behavioral skills training and education to health care providers in mental health and primary care settings.
Jesse Fann, MD, MPH
Associate Professor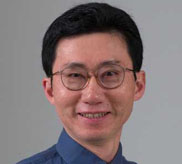 Dr. Fann has conducted numerous studies examining the epidemiology and treatment of neuropsychiatric disorders following traumatic brain injury (TBI), cancer and other medical conditions, with particular clinical and research expertise in affective disorders and delirium. He is currently an Associate Professor in the Department of Psychiatry and Behavioral Sciences and Adjunct Associate Professor in Rehabilitation Medicine and Epidemiology.  Dr. Fann is Director of the Psychiatry & Psychology Service at the Seattle Cancer Care Alliance and an Affiliate Investigator in Clinical Research at the Fred Hutchinson Cancer Research Center.  He is currently PI on NIH and Dept of Education funded grants to study telephone and in-person administered Cognitive Behavioral Therapy for Major Depression following traumatic brain injury (TBI). He is also currently a Co-Investigator on the Dept of Defense PTSD/TBI Clinical Trials Consortium, Co-PI on a randomized controlled trial of venlafaxine XR for Major Depression following spinal cord injury (SCI), and Co-Investigator on two NIH-funded grants to enhance the detection and treatment of depression and cognitive problems in persons with cancer.  He has also received funding from the Centers for Disease Control and Prevention and the American Cancer Society.  He has extensive experience treating psychiatric conditions in persons with cancer, TBI and SCI, sitting on numerous national committees in these areas, and is an attending on the Inpatient Psychiatric Consultation-Liaison Service.
David Harrison, MD, PhD
Assistant Professor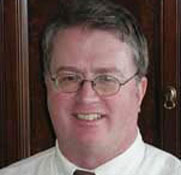 Dr. Harrison is an Assistant Professor in the Department of Psychiatry & Behavioral Sciences at the University of Washington School of Medicine. He currently works as a consulting psychiatrist for the Mental Health Integration Program (MHIP), a statewide program for improving mental health care in the primary care setting, as an attending psychiatrist on the UW Medical Center consult-liaison and inpatient psychiatry services, and as course chair of the first year medical student course on behavior medicine called Systems of Human Behavior. Dr. Harrison's professional interests also involve improving the integration of spiritual care and complementary and alternative medicine into psychiatry.
Dr. Harrison received his MD and PhD (in nutrition) from the University of California at Davis. He attended residency in psychiatry at Oregon Health & Science University (OHSU) and during his last two years of residency directed OHSU's Integrative Medicine Consult Clinic. After residency, Dr. Harrison completed a fellowship in Consult-Liaison psychiatry at the University of Washington School of Medicine. Dr. Harrison has also received training as a massage therapist, medical acupuncturist, chaplain, and Yoga instructor.
Wayne Katon, MD
Professor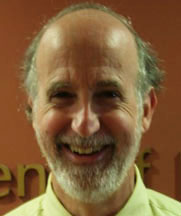 Wayne Katon, MD, is Professor of Psychiatry, Director of the Division of Health Services and Epidemiology, and Vice Chair of the Department of Psychiatry and Behavioral Sciences at the University of Washington Medical School. He is Director of a NIMH-funded National Research Service Award Primary Care-Psychiatry Fellowship that has successfully trained psychiatrists and primary care physicians for academic leadership positions. Dr. Katon is internationally renowned for his research on developing innovative models of integrating mental health professionals and other allied health personnel into primary care to improve the care of patients with major depression in primary care.  He has also been a leader in research on the prevalence of anxiety and depressive disorders in primary care, the relationship of psychiatric disorders to medically unexplained symptoms such as headache and fatigue, and the impact of depression and anxiety on patients with chronic medical illness.

Dr. Katon has been awarded the American Academy of Family Practice Award for Excellence in Teaching in Primary Care numerous times. He also has been awarded the Academy of Psychosomatic Medicine Research Award (1993) and the American Psychiatric Association Senior Scholar Health Services Research Award (1999) and the Depression and Bipolar Support Alliance Gerald L. Klerman Senior Investigator Award (2003).  He is Editor-in-Chief of General Hospital Psychiatry and is honored by being one of the Web of Science Highly Cited Authors.

Dr. Katon has written over 500 peer-reviewed journal articles and chapters, as well as Panic Disorder in the Medical Setting, a book for primary care physicians.  He has recently edited a book entitled Depression and Diabetes. In addition, Dr. Katon and his research team have written a self-help book for depressed patients titled Depression: Self-Care Companion for Better Living.
Ryan Kimmel, MD
Assistant Professor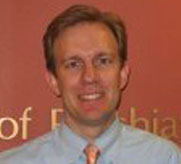 Dr. Kimmel is an Assistant Professor at the University of Washington Medical Center, where he is the Medical Director of the Inpatient Psychiatry Unit.  He sees patients in a variety of settings over the course of the year, spending time on the Inpatient Psychiatry Unit, the Inpatient Consult-Liaison Service, an Outpatient Consult-Liaison Clinic, and a long-term Medication Management Clinic.  Dr. Kimmel is in the Teacher/Clinician Track and delivers didactics to medical students, residents, and community providers.  Psychopharmacology is the main focus of Dr. Kimmel's teaching and publications, though his interests vary widely.  He is currently working on the development of a psycho-oncology curriculum for R2s rotating through the Inpatient Consult-Liaison Service.   
Mark Sullivan, MD, PhD
Professor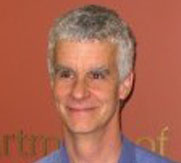 Dr. Sullivan received his M.D. and his Ph.D. in Philosophy from Vanderbilt University. After completing an internship in Family Medicine at University of Missouri, he completed a residency in Psychiatry at the University of Washington in 1988. He is now Professor of Psychiatry and Adjunct Professor of Bioethics and Humanities at the University of Washington. He served as attending physician in the Multidisciplinary Pain Center for 15 years. Then he worked for 5 years in the UW General Internal Medicine Center, where he developed nationally disseminated training programs and policies concerning opioid management of chronic pain.  He is now again providing psychiatric consultation services in the UWMC Pain Relief Center with a focus on diagnosing and treating depression and anxiety in patients with chronic pain. He has published over 170 peer-reviewed articles, many on chronic pain. He is currently participating in NIDA-funded studies on trends and risks of opioid therapy for chronic pain. He serves on the Industrial Insurance Medical Advisory Committee of Washington State and has been involved with the development and evaluation of the Washington State Opioid Dosing Guideline. He has been chair of the Ethics Committee of the American Pain Society and on the editorial board of Pain.
Jurgen Unutzer, MD, MPH, MA
Professor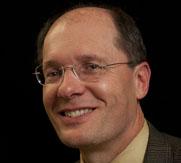 Jürgen Unützer is an internationally recognized psychiatrist and health services researcher. His work focuses on innovative models that integrate mental health and general medical services and on translating research on evidence-based behavioral health interventions into effective clinical and public health practice. He has over 200 scientific publications and is the recipient of numerous federal and foundation grants and awards for his research to improve the health and mental health of populations through patient-centered integrated mental health services.
Dr. Unützer is Professor and Vice-Chair in the Department of Psychiatry & Behavioral Sciences at the University of Washington and Chief of Psychiatric Services at the UW Medical Center. He also holds appointments as Adjunct Professor of Health Services at the UW School of Public Health and Affiliate Investigator at the Group Health Research Institute in Seattle, WA.
Dr. Unützer directs the AIMS Center and the IMPACT Program which has supported national and international testing and implementation of an evidence-based program for depression care. IMPACT has been shown in randomized controlled trials to double the effectiveness of usual care for depression while lowering long-term health care costs. In recent years, Dr. Unützer's work has focused on developing and supporting local, regional, and state-wide partnerships that improve access to evidence-based care through workforce development and capacity building in primary and behavioral health care (MHIP).  Please see uwaims.org
Harborview Medical Center Faculty
Susan Bentley, DO
Assistant Professor
Carmen Croicu, MD
Assistant Professor
Dr. Carmen Croicu is an Acting Assistant Professor in the Psychiatry & Behavioral Sciences Department at the University of Washington and an attending psychiatrist at Harborview Medical Center. She is a board-certified psychiatrist in psychosomatic medicine.  During her psychosomatic medicine fellowship at the University of Washington she developed a strong interest in women's mental health. Her clinical interests include treating women with mood and anxiety disorders during pregnancy and postpartum. She is currently involved in the "Depression Attention for Women Now "(The DAWN study) designed to reduce disparities and Improve care for Depression in OB-GYN Clinics. She dedicates part of her time providing psychiatric consultation for patients receiving care at UW Medicine Neighborhood Clinics and Women's Clinic at Harborview.
Shaune Demers, MD
Acting Assistant Professor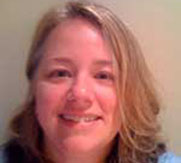 Kyl Dinsio, MD
Attending
Kyl Dinsio, originally from rural Ohio, completed a B.A. in Neuroscience at Oberlin College and M.D. at Case Western Reserve
University. There, she was active in several social justice student organizations and served as a national board member for
Medical Students for Choice.  She then re-located to Seattle to complete psychiatry residency at the University of Washington
where she additionally served as the VA Chief Resident during her final year of residency.  She completed a fellowship in
geriatric psychiatry at the UW and then accepted a position as an attending on the Harborview Consultation Liaison service.  In
addition to geriatrics and residency education, Dr. Dinsio also has a particular interest in psychodynamic psychiatry and earned a
two year Certification in Adult Psychodynamic Psychotherapy at the Seattle Psychoanalytic Society and Institute. When not working,
Dr. Dinsio is a busy wife and mother.

Brian Poeschla, MD
Assistant Professor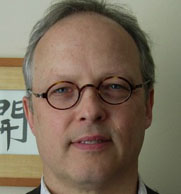 I am currently an Assistant Professor in the Department of Psychiatry & Behavioral Sciences.  I am an attending psychiatrist at Harborview Medical Center and the University of Washington.  Earlier I my career I received training in psychiatric epidemiology at the Johns Hopkins University School of Public Health, and served as an attending psychiatrist in the Department of Psychiatry and Behavioral Sciences at Johns Hopkins.  My current primary research interest is the role of biological factors, psychiatric factors, and personality phenotypes in the genesis and perpetuation of chronic fatigue and chronic pain.  I am broadly interested in how co-morbid temperamental and personality traits shape and are shaped by major psychiatric disorders.  I am also interested in the study of twins to elucidate genetic and environmental contributions to psychiatric disorders and their co-morbidities, such as pain.  My current activities include several manuscripts in preparation of a twin-analysis examining the relationship between chronic pain, personality traits and psychiatric co-morbidities.  Since 2006 I have served as a co-investigator and study physician for the NIH-funded co-twin control study of chronic widespread pain utilizing the University of Washington Twin Registry ("Twin Study of Chronic Widespread Pain;" Principal Investigator: Niloo Afari, Ph.D.; UW Subcontract Principal Investigator: Eric Strachan, Ph.D.).  I am serving as the Principal Investigator for a project to extend this research by combining assessment of vitamin D and inflammatory markers with measures of clinical and evoked pain in monozygotic and dizygotic female twin pairs--allow us to estimate the relative contributions of vitamin D deficiency and inflammation to pain while controlling for genetic and environmental influences.  This work is supported by a University of Washington Institute of Translational Health Sciences Grant.  Future plans include serving as a co-investigator in a prospective longitudinal twin study intended to build in an innovative way on the cross-sectional "Twin Study of Chronic Widespread Pain."    
Doug Zatzick, MD
Professor
Douglas Zatzick is Associate Director for Research of the AIMS Center. He is also Professor in the Department of Psychiatry & Behavioral Science at the University of Washington and a member of the Core Research Faculty at the Harborview Injury Prevention and Research Center. Dr. Zatzick's intervention studies target post-traumatic symptom reduction (i.e. post-traumatic stress disorder and depression) and the modification of high risk behaviors that risk recurrent injury, such as alcohol and drug abuse/dependence. Dr. Zatzick is currently the principal investigator on a study that is delivering early combined interventions targeting PTSD and alcohol use to injured trauma survivors treated in acute care medical settings.
VA Medical Center Faculty
Matthew Schreiber, MD
Attending
---