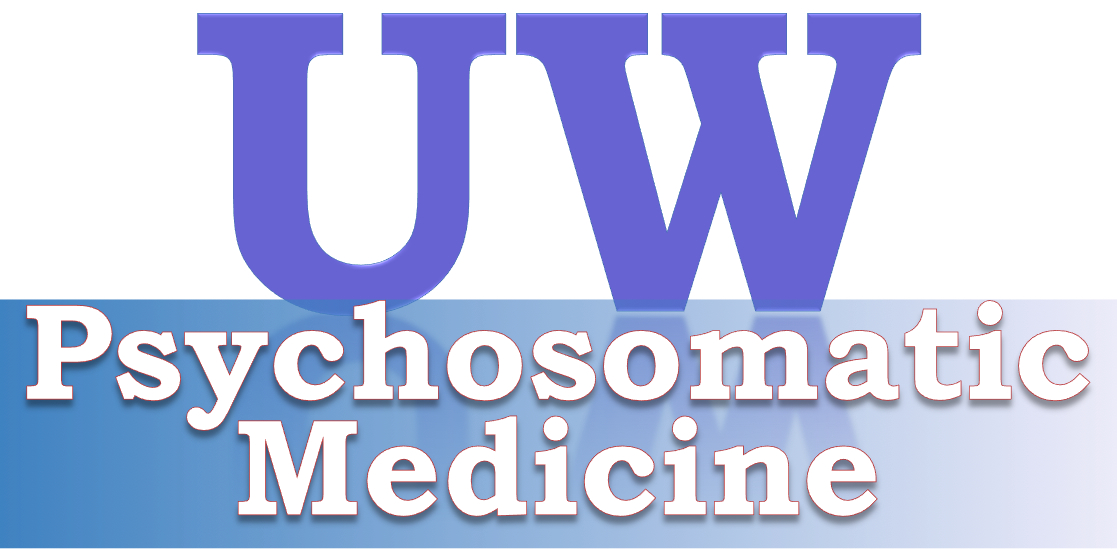 Rotation Sites
We offer inpatient and outpatient rotations at three sites located in the University of Washington system: Harborview Medical Center, the University of
Washington Medical Center, and the VA Puget Sound.
Rotation Schedule
2012 – 2013 PM Fellowship Schedule
At present, our fellows spend six months at each of the two clinical sites.  During that time, two half days a week are spent on an outpatient C-L activity and one half day is spent on scholarly time.  Below is a schedule for a current fellow for the first half of this academic year.
For the 2013 – 2014 academic year, the only change is that there will be four months spent at each of the three clinical sites (UWMC, HMC, and VA).  The 20% outpatient and 10% scholarly time will remain the same.
We have also started an optional board review course that meets after work hours at a fellow or attending's house.  It is a casual review of one of the core Psychosomatic Medicine textbooks.
July-December 2012 Overview
HMC Inpatient Consult Service
Seattle Cancer Care Alliance (SCCA) – Wed Afternoons with Dr. Jennifer Sexton 
Start Collaborative Care Work at Downtown Clinic
Scholarly Time ½ day a week; Didactics Monday noon.
July – December 2012

July

Aug

Sept

Oct

Nov

Dec

Monday AM

HMC IP

HMC IP

HMC IP

HMC IP

HMC IP

HMC IP

Monday PM

HMC IP

HMC IP

HMC IP

HMC IP

HMC IP

HMC IP

Tuesday AM

HMC IP

HMC IP

HMC IP

HMC IP

HMC IP

HMC IP

Tuesday PM

HMC IP

HMC IP

HMC IP

HMC IP

HMC IP

HMC IP

Wednesday AM

Scholarly

Scholarly

Scholarly

Scholarly

Scholarly

Scholarly

Wednesday PM

SCCA

SCCA

SCCA

SCCA

SCCA

SCCA

Thursday AM

HMC IP

HMC IP

HMC IP

HMC IP

HMC IP

HMC IP

Thursday PM

Integrated Care Work

Integrated Care Work

Integrated Care Work

Integrated Care Work

Integrated Care Work

Integrated Care Work

Friday AM

HMC IP

HMC IP

HMC IP

HMC IP

HMC IP

HMC IP

Friday PM

HMC IP

HMC IP

HMC IP

HMC IP

HMC IP

HMC IP
---