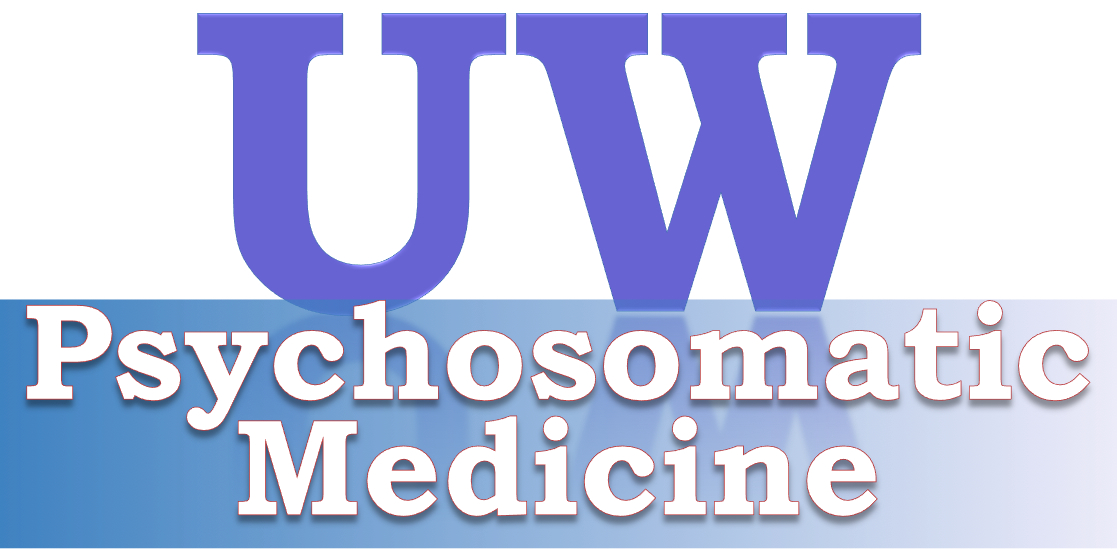 Introduction
The University of Washington Psychosomatic Medicine Fellowship is a fully accredited one year program for residents entering their PGY-5 year after completing an ACGME accredited General Psychiatry Residency Program.  Our mission is to provide excellent, multidisciplinary subspecialty training in Consultation-Liaison Psychiatry by integrating broad clinical experiences with comprehensive didactic training, close clinical supervision, and scholarly time which allows a fellow to pursue research and educational activities in a specialized area of interest. Our program provides leadership and organizational skill development together with strong clinical teaching.  This drives our mission of developing qualified, competent, compassionate and ethically-minded academic and community-based clinical leaders in the area of Psychosomatic Medicine.

This fellowship offers both inpatient (i.e. medical/surgical services) and outpatient (i.e. medical/surgical clinics) Consultation-Liaison Psychiatry experiences at University of Washington Medical Center (UWMC) and Harborview Medical Center (HMC).  Starting in the 2013-2014 academic year, we anticipate having a third clinical site, the VA Puget Sound Health Care System.  We have attending psychiatrists or psychologists working in many clinics and you may choose to work in one or more of these.

At UWMC, the clinics in which fellows may work include: dermatology, family medicine, geriatrics, neurology, multiple sclerosis, the Seattle Cancer Care Alliance, the Diabetes Care Center, general internal medicine, maternal infant care, the Regional Heart Center and the Women's Clinic.  Fellows will also have experiences working with the HMC Consultation Service, which consists of psychiatrists, residents, PhD psychologists, social workers and clinical nurse specialists working in an excellent interdisciplinary training setting.

As a county hospital and part of the University of Washington network of hospitals serving 5 states (Washington, Wyoming, Alaska, Montana, and Idaho), HMC has a diverse population in terms of age, ethnic/cultural and socioeconomic mix. HMC is the only Level I adult and pediatric trauma center and regional burn center serving 4 states and has Centers for Emphasis in the areas of: neurosciences; trauma; burns; reconstruction and rehabilitation; the mentally ill, chemically dependent and medically vulnerable; and AIDS/HIV/STD treatment. This position works with a variety of populations in different on-site clinics: Family Medicine, Adult Medicine, International Clinic, Hepatitis/Liver, HIV/AIDS, Epi/Neurology, Rehab Medicine, Medical Specialties, Pioneer Square.

Our Psychosomatic Medicine Fellowship offers you the ability to create a unique outpatient C-L experience if you have interests outside of the clinics where fellows often work.  In addition, we offer you the unique chance for exposure to integrated models of care providing evidence-based psychiatric treatment in primary care settings.
---