Join us for the launch of the Relational Poverty Network.  We invite your participation in this day long conversation, which will enliven poverty research by bringing scholars, students, activists and policy-makers from different disciplines, sites and countries together for new conversations.
Registration is FREE and open to the public. Anyone can attend the Meeting, but we encourage you to review the Call for Participation and consider sharing your work and perspectives with the broader Meeting audience.
The Plenary lecture will be at HUB 250, in the heart of the UW campus.
All paper sessions will be held at the Ethnic Cultural Center, on West campus near the dormitories.
The closing reception will be at the Waterfront Activities Center, on the eastern edge of campus along Lake Washington.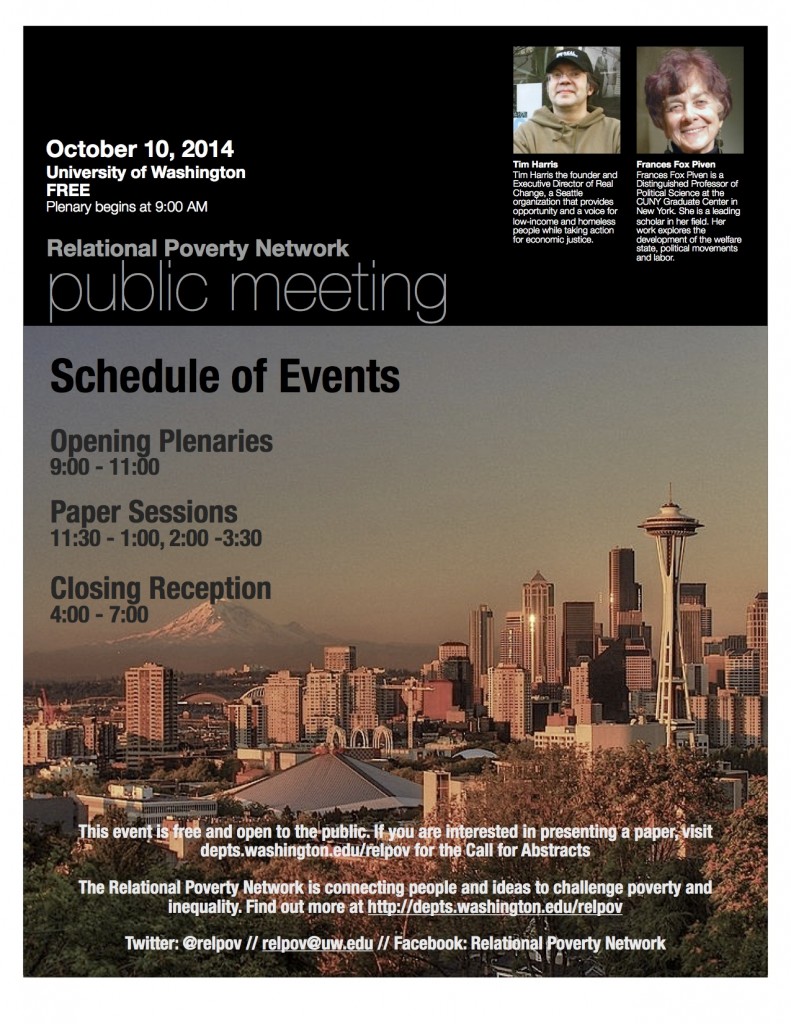 Please download the full program for abstracts and session descriptions.