Leadership Without Borders
Purple Group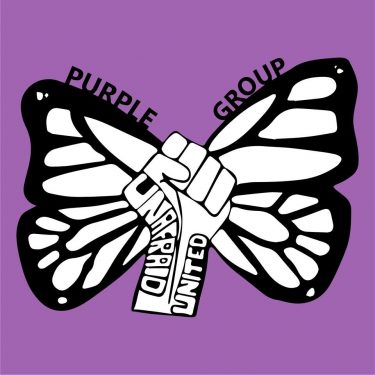 Purple Group is a peer support network of undocumented students that meet weekly to foster community building, connect with allies, share resources, participate in workshops, and discuss issues affecting immigrant communities locally as well as across the country and the world.
Purple Group was founded at the University of Washington in 2008 by a group of undocumented students and with the support of Dr. Roberto Gonzales, who is recognized as one of the nation's leading experts on undocumented immigrant youth and young adults. The group was founded with the mission to provide undocumented students a safe space for community building and a connecting point to resources, services, mentorship, and peer-support. After a time of inactivity, Purple Group re-emerged in 2014 and has been collaborating with Leadership Without Borders to provide an empowering and welcoming community for undocumented students.
In 2016, Purple Group become a Registered Student Organization!
We have meetings every week.
To find out more about the Purple Group meetings you can visit us at the LWB Office or contact us directly at undocupu@uw.edu.
Workshop & Presentation Topics:
Purple Group strives to empower undocumented students in a holistic way. Our meetings include the following workshops, presentations, and discussion topics:
Finding & Applying for Scholarships
WASFA (Washington Application for State Financial Aid)
Internships, Building a Resume, and Career Planning
DACA (Deferred Action for Childhood Arrivals)
Know Your Rights & Immigration Assistance
Leadership Development Opportunities
Applying to Graduate School
Presentations from UW Colleges & Departments
Undocu Networking
High School and Community Outreach
Team building and bonding
Community building and healing
Self care through art
Activism and social justice
Mindfulness and mental health
Purple Group Scholarship
Purple group envisions to support undocumented students through financial means. During the 2016-2017 academic year, Purple Group fundraised over $2000 to create their first ever scholarship for undocumented students. They plan to solidify this project and provide two scholarships every year.
We would greatly appreciate donations! If you would like to support undocumented students, please email us at undocupu@uw.edu.