Samuel E. Kelly Ethnic Cultural Center
Welcome to the Samuel E. Kelly Ethnic Cultural Center
The Samuel E. Kelly Ethnic Cultural Center has a wealth of resources and opportunities available to students including student advising, organizational development, personal growth, and referrals to different departments and programs.
Kelly ECC Highlights
The UW Food Pantry aims to address student, staff and faculty food insecurity at the University of Washington head on. This is a safe space for UW faculty, staff and students.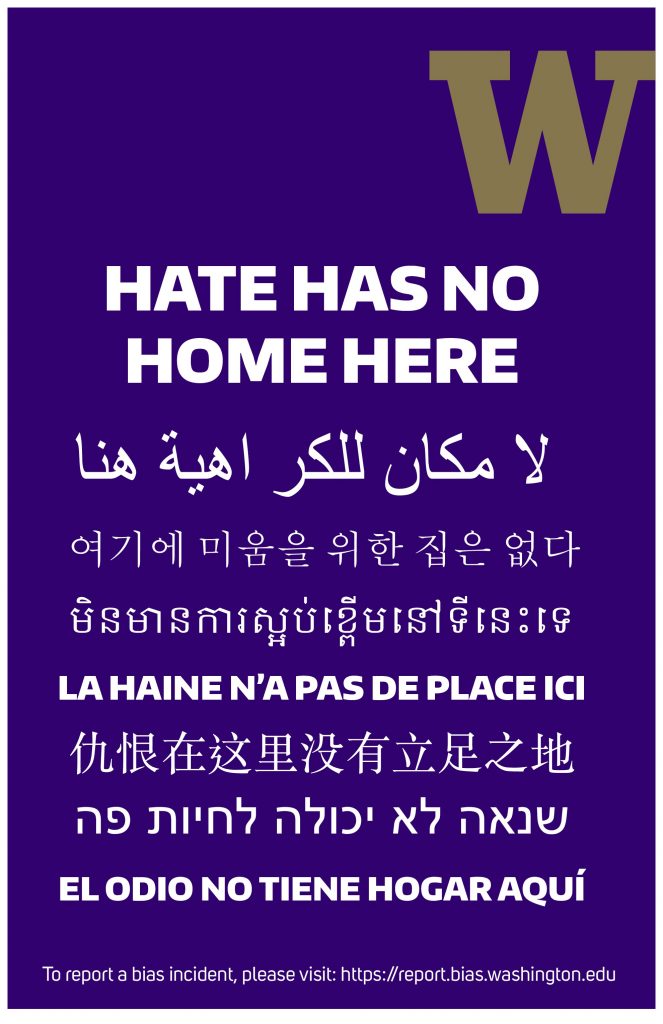 Hate Has No Home Here Campaign. Download the Posters!
The Diversity Leadership Conference (DLC) convenes practitioners, community leaders, guest speakers, and students to share tangible skills that focus on how to intentionally engage diversity and leadership in our everyday lives. Don't miss this opportunity to engage with inspiring leaders, build community, and discover the rising hero/heroine within yourself!