Samuel E. Kelly Ethnic Cultural Center
Welcome to the Samuel E. Kelly Ethnic Cultural Center
The Samuel E. Kelly Ethnic Cultural Center of the University of Washington is part of The Office of Minority Affairs & Diversity.  The Kelly ECC has a wealth of resources and opportunities available to students including student advising, organizational development, personal growth, and referrals to different departments and programs.
Kelly ECC Highlights
The UW Food Pantry aims to address student, staff and faculty food insecurity at the University of Washington head on. This is a safe space for UW faculty, staff and students.
We're accepting applications for all student positions for the 2018-2019 Academic year!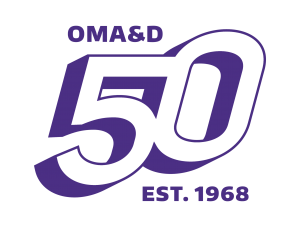 In 2018, the Office of Minority Affairs & Diversity (OMA&D) will celebrate its 50thanniversary – a significant milestone for the University of Washington and the communities we serve.
---
Tapestry
We are proud to present the revitalized edition of Tapestry, an e-magazine for and by the community of students, scholars and activists who call the ECC home. In the following pages, you will read about our student successes, cultural programs and ongoing collaboration with partners across the campus and the city. After a long hiatus, we decided to revive Tapestry as a space for student self-expression and to highlight the four core areas that make the ECC what it is for the folks that walk through our door.
---
Contact us
Kelly ECC
3931 Brooklyn Avenue NE
Box 355650
Seattle, Washington 98105
Phone: 206-543-4635
Fax: 206-616-1041
Email: ecc@uw.edu
Spring Quarter 2018
Weekdays: 9 AM – 9 PM
Saturdays: 10 AM – 6 PM
Sundays: CLOSED
Ethnic Cultural Theatre
3940 Brooklyn Avenue NE
Box 355650
Seattle, Washington 98105