James Bennett, MD, PhD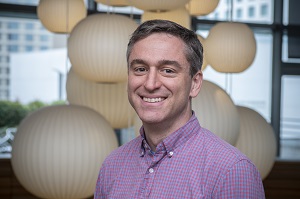 Dr. Jimmy Bennett is an Assistant Professor at the University of Washington School of Medicine in the Department of Pediatrics, Division of Genetic Medicine. He is also a Principal Investigator in the Center for Developmental Biology and Regenerative Medicine (CDBRM) at the Seattle Children's Research Institute.
Originally from New Orleans, Louisiana, Jimmy obtained his undergraduate degree from Rice University where he studied biochemistry. He received his MD and PhD degrees from New York University School of Medicine where he studied mechanisms of early embryonic development in the laboratory of Alexander F. Schier, PhD, using zebrafish as a developmental model.
He moved to Seattle for his clinical residency and fellowship training at the University of Washington/ Seattle Children's Hospital, and is triple boarded in Pediatrics, Clinical Genetics and Genomic, and Clinical Molecular Genetics.
His research is focused on the genetics of congenital malformations and developmental disorders in children. More specifically, the Bennett lab is interested in "post-zygotic" mutations that arise after the single cell zygote stage, and are not present in every cell in the body. These mutations are more difficult to detect, and a central hypothesis of the lab is that these types of mutations represent a under-recognized source of human genetic variation. His lab uses cutting-edge next generation DNA sequencing methods to identify these types of mutations and determine their significance in human development.
In addition to his research on post-zygotic mutations, Dr. Bennett also spends time seeing patients in pediatric genetics clinic, with a particular interest in children with vascular malformations. He is also co-director of the Seattle Children's Hospital Molecular Diagnostic lab, where he is focused on diagnosis using next generation sequencing and other DNA sequencing methods.
He currently is the recipient of the Arnold Lee Smith Endowed Professorship for Research Faculty Development in the Department of Pediatrics, and a Burroughs Wellcome Fund Career Award for Medical Scientists.
You can view Dr. Bennett's Research Gate profile here.