---
Dana Jensen, Research Technician I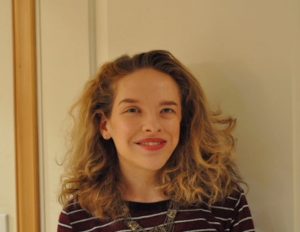 Dana is a recent graduate of Western Washington University with a BS in behavioral neuroscience. At Western, she began her interest in science from a psychology perspective but soon became fascinated by the molecular explanations for behavior. She spent her summers interning with Seattle children's research institute studying genetic overgrowth disorders. Now she explores the genetic frontier full time, searching for mosaic variants that could contribute to developmental disorders.
Hobbies: Painting, climbing, embroidery and a compulsion to create excel spreadsheets to track any kind of data that day to day life generates.
Fun fact: She wanted to major in art history until she realized that would essentially be a life-long essay assignment.