Daniela Luquetti, MD, PhD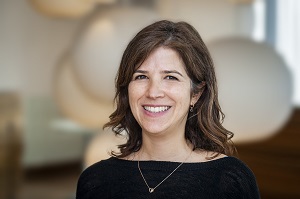 Dr. Luquetti is an associate professor in the Department of Pediatrics at the University of Washington School of Medicine. She completed her medical geneticist training in 2005 and her PhD in public health in 2009.
Dr. Luquetti has a broad background in medical genetics and epidemiology, with specific training and experience in birth defects. As a doctoral student, she conducted birth defects surveillance research and secondary data analysis on epidemiological aspects of birth defects. As a postdoctoral fellow at the Division of Craniofacial Medicine at the University of Washington, she expanded her research to include the assessment of genetic sequence variation as well as other potential genetic causes of birth defects.
Medical School
Federal University of Uberlandia, Brazil
Doctoral Degree
Oswaldo Cruz Foundation (FIOCRUZ), Brazil
Residency
Medical Genetics, University of Campinas – Brazil, Campinas
Fellowship
Craniofacial Medicine, University of Washington, Seattle
Research Description
Craniofacial disorders, Microtia, Birth Defects, Epidemiology, Genetics, South American populations