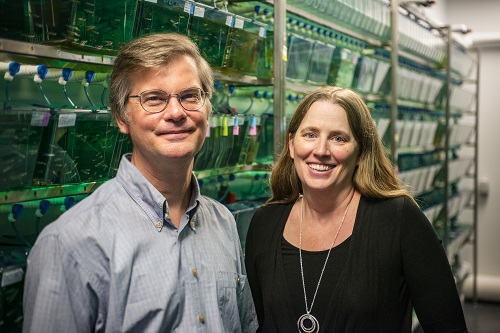 ---
Lab Team
Gist H. (Hank) Farr, III, Research Associate III
Hank is a research scientist in and laboratory manager for the Maves Lab. His work currently focuses on identifying novel genes that contribute to human congenital heart defects, using zebrafish as a model organism. Hank also works on identifying new drug therapies for muscular dystrophies and validating potential therapeutic targets for the treatment of muscular dystrophies. Before joining the Maves Lab in 2012, Hank was a research scientist at the University of Washington for 20 years. He earned a BA from Carleton College.
Lab Alumni
Kimia Imani, Undergraduate Research Student
Kimia Imani is an undergraduate researcher in the Maves lab. She is a student at the University of Washington and is pursuing a degree in the Natural Sciences with the goal of attending medical school. Kimia mostly works on genotyping samples of mice and zebrafish, along with assisting other members with daily laboratory tasks. Her recent project focuses on discovering genes associated with congenital heart disease and cardiac defects.