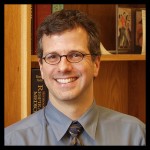 Director & Co-Founder 
J. Randall Curtis, MD, MPH
Professor of Medicine
Division of Pulmonary and Critical Care Medicine
Dr. Curtis is a pulmonary and critical care physician and has focused his research on measuring and improving end-of-life care for patients with acute and chronic illness.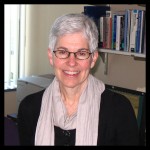 Co-Director 
Ruth A. Engelberg, PhD
Research Associate Professor of Medicine
Division of Pulmonary and Critical Care Medicine
Dr. Engelberg is an educational psychologist by training and an accomplished health services researcher with a focus on measurement and survey development.
Faculty Investigator & Co-Founder
Donald L. Patrick, PhD, MSPH
Professor of Health Services
Department of Health Services
Dr. Patrick focuses his research on outcomes in health policy, improving end-of-life care, health behavior and promotion, disability policy, community intervention, and resource allocation.
Faculty Investigators:
Anthony L. Back, MD
Professor of Medicine
Seattle Cancer Care Alliance
Dr. Back specializes in Oncology and Palliative Medicine and has focused his research on patient-doctor communication and palliative medicine.
Paul S. Ciechanowski, MD, MPH
Associate Professor of Psychiatry and Behavioral Sciences
Harborview Medical Center
Dr. Ciechanowski combines his experience in psychiatry and clinical work to study the impact of attachment theory and patient-provider relationships on treatment adherence and outcomes.
Julia Gold, JD
Director, Mediation Clinic and Senior Law Lecturer
School of Law
Professor Gold specilizes in mediation and conflict resolution training.
Sarah E. Shannon, PhD, RN
Associate Professor
Biobehavioral Nursing and Health Systems
Dr. Shannon specializes in health care ethics, specifically end-of-life decisions, and has focused her research on surrogate decision-making for dying loved ones, organizational patterns of dying in critical care, and improving health care communication.
Research Investigators & Staff: