2005 Capstone Presentations, Cohort 1
Deborah Gonzalez
Assistant Superintendent, K-12 Services, PSESD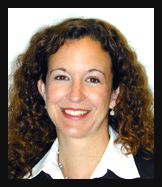 Matters of Perception: Understanding and Defining Large District Support for Comprehensive High School Principals
Download Executive Summary (pdf)
June 1, 2-3pm
Miller Hall 320
Deborah Renée Gonzalez is the daughter of an Air force family, who spent her childhood living in New Mexico, Mississippi, and Alaska, finally settling in the Puget Sound region of Washington after graduating from high school. Deborah is currently the Assistant Superintendent of the Puget Sound Educational Service District (PSESD) for K-12 Services. She has previously held positions as an Executive Director of Learning and Teaching, and a Curriculum, Instruction, and Assessment Director for the PSESD. Deborah began her career as a classroom teacher in the Tacoma School District , where she taught for eleven years.
Deborah serves as an editor for the Washington State Association of Supervision and Curriculum Development's (WSASCD) award winning journal, Curriculum in Context.
She is a past president, and board member of WSASCD, and an immediate past member of the international Association of Supervision and Curriculum Development's Board of Directors. Deborah is actively involved in the Washington Educational Research Association, and serves on the Washington State Dollars for Scholars Board. She is also a member of the Statewide School Improvement Technical Assistance Committee, working with the Office of Superintendent of Public Instruction to design systems of regional delivery to provide support and assistance to schools and districts in Washington State . Deborah holds a Bachelor of Arts degree in Elementary Education from the University of Puget Sound . She obtained a Master of Arts in Education with emphasis in Instructional Program Design and Evaluation from the University of Washington . Deborah holds a Washington State Program Administration certificate from Central Washington University and a Washington State Superintendent certificate from the University of Washington.