Summer 2008 Institutes
Welcome, Cohort 4!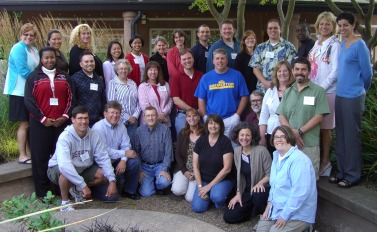 The newest L4L cohort met July 28-30, 2008 for thier first summer institute. During their three day session, students began to engage in the major themes that will guide them through their 4 year course of study. Welcome, Cohort 4!


---
L4L Cohort 3
Summer Institute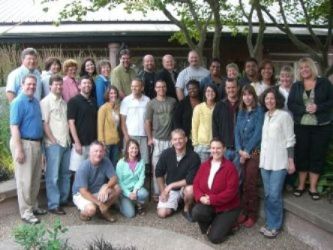 During the week of July 14-18, Cohort 3 gathered for their final Summer Institute. Students have now completed their core coursework, and are shifting their sights to the capstone project. During the upcoming year, they will immerse themselves in the design, implementation, and analysis of their projects. Many students anticipate completing their degrees in Spring 2009, while others plan to finish during the following year. Congratulations to Cohort 3 for their dedication and hard work in reaching this milestone. We wish each of you the best as you move forward in your work!