@NCECA + SoA @UW = March Madness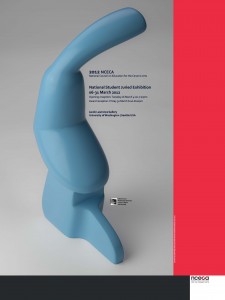 The National Council on Education for the Ceramic Arts (NCECA) is holding its 46th Annual Conference at the Washington State Convention Center in Seattle from 28 – 31 March 2012. Many museums, galleries, and other venues in the Puget Sound area area are having exhibitions of ceramic arts during the month of March, and a large number of those shows include current or former School of Art faculty, staff, and students. We have put together a one-page list of those exhibitions.
An additional show with alumni has come to light since the list was published. The Clay Edge is at Northwest Woodworkers Gallery from 22 March  through 22 April 2012. There will be a reception on 29 March from 5-9pm. The show includes JK Blackburn (BFA 1981), Lars Husby (BFA 1970, MFA 1972, MFA 1974), Sam Scott (BFA 1975), Kathleen Skeels (BFA 1978), and Ken Turner (MFA 1991).
Opening on Tuesday, 06 March 2012, in the Jacob Lawrence Gallery is the NCECA 2012 National Student Juried Exhibition. One of the jurors was Mark Burns (MFA 1974). There will be an awards reception at the gallery on Friday, 30 March 2012, from 6-8pm.