From UW to the Getty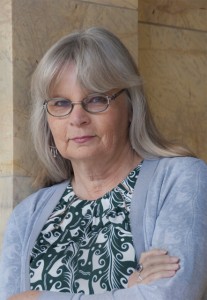 Mary Louise Hart was passionate about ancient Greek art from the first course she took in the subject. Hart pursued this interest at the University of Washington School of Art, completing an MA in 1983 after writing a thesis on the iconography of shield imagery in Athenian black-figure vase painting. When finished with her master's degree, she took a staff position in the School of Art's Slide Library, working two years before being promoted to Director of Visual Services. Hart then decided to pursue a PhD in art history at University of California, Los Angeles, starting in 1987. She remembers her time at the University of Washington School of Art as years of significant value, recalling the artists and professors whose work and courses became an important foundation for her career. A strong background in the span of art history—especially painting—continues to be a touchstone for her work.
Hart completed her PhD in 1992, writing on the narrative treatment of the Sack of Troy (Iliupersis) in Greek vase painting.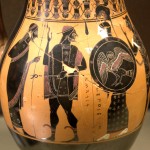 A Dickson Travel Grant from the University of California, Los Angeles, Art History Department paid for her dissertation research throughout European collections and at the Beazley Archive in Oxford, England. Some of her research also was done in the storerooms of the Getty Museum, then housed entirely at the Villa in Pacific Palisades, where she worked part-time while pursuing her PhD studies. Hart finished her dissertation while a visiting Professor of Art History at the University of Missouri in St. Louis before securing a tenured position at the University of Texas at Arlington. In 1997, she was invited to return to the Getty Villa to take a curatorial position in anticipation of the opening of the Getty Center and the dedication of the Villa to the arts of ancient Greece, Etruria, and Rome.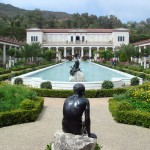 Hart arrived at the Getty Villa one month before the staff and collections moved to the new Getty Center in Los Angeles and the Villa closed for a complete renovation. What was originally planned to be a five year closure became nine years. During this period, Hart co-authored Understanding Greek Vases (Getty Museum Press) and worked on other publications, exhibitions, and the re-installation of the Villa galleries. State-of-the-art renovations included beautiful galleries re-designed for the display of antiquities, gardens, and a new outdoor theater. The theater, evoking those of the ancient Greeks and Romans, was created to be used for performance, and one of the first tasks given to Hart when she arrived at the Getty was to develop a program for the theater. While she had in-depth knowledge of ancient Greek art, and a PhD minor in classical Greek language, performance of ancient theater had been a peripheral interest for her. Now she had to learn everything she could about the subject, and, luckily, this assignment coincided with a worldwide resurgence of interest in contemporary performances of ancient Greek and Roman plays.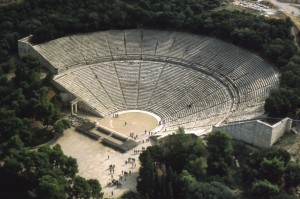 Hart immersed herself in the topic, attending plays and conferences around the United States and Europe. She also organized symposia at the Getty on ancient theater so that directors, actors, and scholars could together develop a vision for the new outdoor theater. One life-altering experience for Hart during this period was witnessing a re-staging of Aeschylus' Persians in the ancient theater at Epidauros, Greece. With an over-capacity crowd of nearly 20,000 people in this sanctuary devoted to the healing god Asklepios, she sensed the strength of an audience with a united vision and felt closer to a perception of the power of ancient Greek performance.
When the Villa reopened in 2006, a program of annual productions in the outdoor theater was actively being put in place. The Villa Theater Lab, a "forum for the reinterpretation of classical theater" was also started, and Hart had already begun work on a major exhibit combining her long-time interest in Greek art with her newly developed love of ancient theater.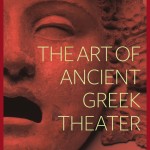 That exhibit came to fruition in 2010 when The Art of Ancient Greek Theater opened in late August, bringing together 95 objects from 25 lending institutions. Many of the pieces had never previously left their home institutions. In addition to planning and installing the exhibit, she also compiled and edited an exhibit catalog of the same name. Before the show closed in January 2011, Hart had conducted numerous gallery talks, taught a course on "Artists and Performance in Athens and Magna Graecia," co-produced and participated in an education workshop titled "The Making of a Satyr Play," organized a symposium on "Artists and Actors: Iconography and Performance in Ancient Greece," and hosted a performance of Elektra by Sophocles (starring Olympia Dukakis) in the outdoor theater.
Any day in a museum can present a stream of new ideas that may become a research project, book, and/or exhibit. Some of these will eventually consume a curator's life for months or years. With the theater exhibit now completed, Hart is currently beginning several new projects (one on Greek, Etruscan, and Roman textiles) while she manages the permanent display at the Villa and looks forward to next year's production of Trojan Women by Euripides.
Return to February 2011 eBlast page