2012 Graduation Exhibitions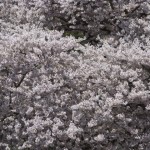 Spring Quarter is one of the busiest times for the School of Art because of all the graduation shows. Below are the shows in the Jacob Lawrence Gallery and at the Henry Art Gallery.
Photomedia BFA Exhibition: 10 April – 21 April
IVA Juried Exhibition: 24 April – 04 May
3D4M BFA Exhibition: 08 May – 18 May
Painting + Drawing BFA Exhibition: 22 May – 01 June
MFA+MDes Thesis Exhibition: 26 May – 17 June
Bachelor of Design Exhibition: 06 June – 16 June
Some programs will be having additional shows. Check our full calendar online for information about those.