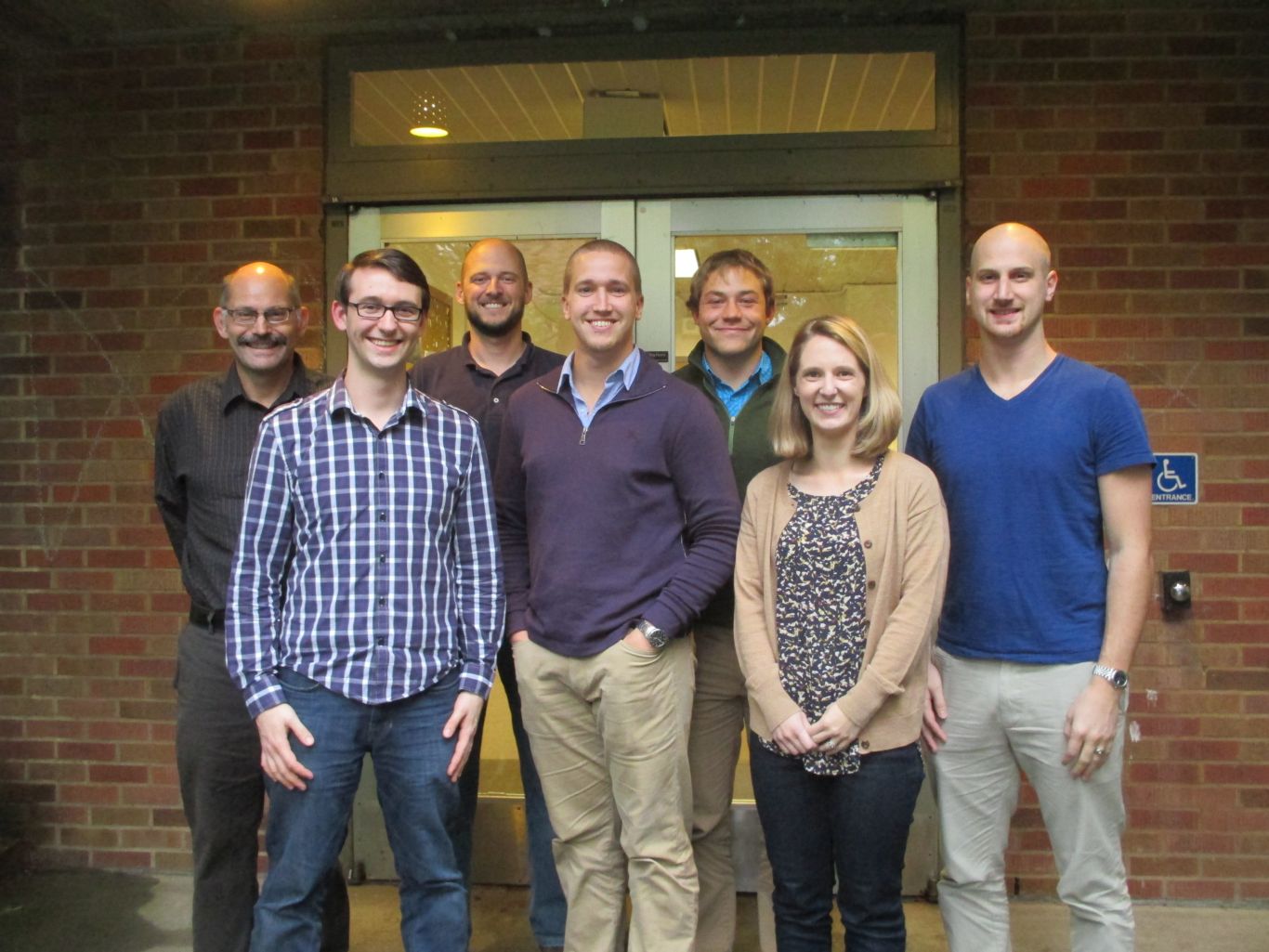 Welcome to the Synovec group website. We are a research group in the Department of Chemistry at the University of Washington. Our research focuses on fundamental studies and application of separation science combined with the development and use of chemometric tools to analyze complex sets of data. Our group has also done significant work on modeling chromatographic separations based on theory to validate experimental performance. To learn more about who we are and what we do, visit our people and research pages.
Left to right: Dr. Robert Synovec, Brendon Parsons, Nate Watson, Dave Pinkerton, Chris Freye, Brooke Reaser, Brian Fitz
Autumn on UW Campus, 2014
Congrats to Dr. Brian Fitz on his successful Ph.D. Defense! Check out the Publications page to view the recent work in the Synovec Lab.