Welcome from the Editor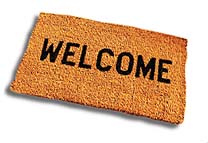 Back in the '80's on Saturday Night Live, Billy Crystal played a guy called Fernando Lamas, whose trademark phrase was, "You look marvelous!" and insisted that it's better to look good than to feel good. I often think of Fernando Lamas when I meet with students who, though they were born well after his character ceased to appear on SNL, seem to believe that appearance matter most. I'm here to say that Fernando was wrong. Read more...

Admissions Update
For autumn 2012, the Seattle campus offered admission to 59.9% of all Washington community college applicants... Read more...

The Public Health Major at UW Seattle
In winter 2012, the public health degree previously offered as an Individualized Studies Major within the College of Arts & Sciences became a stand-alone major housed in the School of Public Health (SPH). Read more...

New Business Option in Operations and Supply Chain Management at UW Seattle's Foster School of Business
The Operations and Supply Chain Management (OSCM) option covers concepts related to the design, planning, control, and improvement of manufacturing and service operations. Read more...

Yes—You CAN Study Dance at College
The UW Dance Program offers technical training in ballet, modern dance, non-western dance forms, somatic practices, jazz and social dance. Read more...












For Advisers: 25th Annual Community College/University of Washington Advising Conference: Save the Date!
Wednesday, April 17, 2013 in the new Husky Union Building (HUB) on the UW Seattle campus Read more...