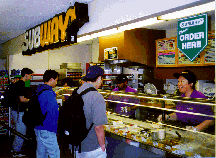 Photos: WFSE Local 1488
Local 1488 of the Washington Federation of State Employees (AFSCME Council 28) has the third largest membership among the campus unions. More than 2,000 members come from dozens of occupational categories and are responsible for a huge range of work both on the main campus and at Harborview Hospital, including food service, custodial service, grounds maintenance, trucking, mail service, and technician and clerical jobs in many labs, offices, and the hospital.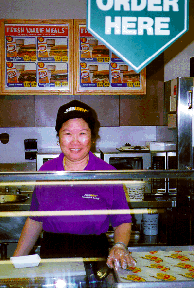 See the WFSE website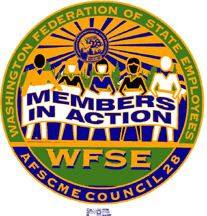 for current information about the union, its members, and its on-going projects.
Reports:
Below are four reports on Local 1488 and its University of Washington membership.
"The Washington Federation of State Employees Local 1488 at the University of Washington" - Dean Grafilo profiles Local 1488, explaining how the union represents its members. He also introduces local President John Frazier.
"A Selected History of AFSCME, WFSE, & Local 1488" - Paul Schurr details the historical background, discussing the formation of WFSE in 1940, the campaigns for public sector rights in the early 1960s, and how local 1488 has evolved in the last 40 years.
"Food Service Workers at the UW" - Yasmine Tarhouni investigates the work experiences of food service workers in one of the campus facilities, showing the new pattern of exploitation that has resulted as management attempts to circumvent the state law limiting the use of temporary workers.
"Custodians at the UW" - Anni Mackin looks into the work lives of custodians, exploring among other issues the implementation of the "team" system.