More than 30,000 people work at the University of Washington, making UW one of the largest employers in the state. They include faculty and graduate student employees who teach and conduct research on the three campuses; nurses, doctors, and technicians who staff the four university-owned hospitals; professional and clerical staff who make the departments, programs,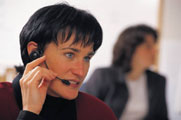 libraries, labs, and offices work; maintenance and custodial workers who keep the buildings clean and safe; and many, many more doing hundreds of different kinds of jobs, all essential to the mission of the university.

More than 15,000 of UW's employees belong to unions or professional organizations that bargain collectively or otherwise represent their members' interests. Twelve different unions and professional organizations are active on campus. Some have long histories; others are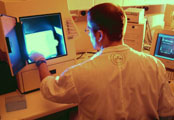 part of the new surge of unionism that has been reshaping many universities.

Welcome to The Workers and Unions of UW Project, a resource for learning more about the University of Washington and the people who make it work. Sponsored by the Harry Bridges Center for Labor Studies, this website was created in 2002 to provide information about the work experiences of employees, about the unions and associations that represent them, and about issues and events affecting academic workers. The project began in conjunction with History 450 (Class and Labor in American History) taught by Professor James Gregory Spring quarter 2002. Members of that class wrote many of the reports found here. Brian Grijalva designed the web site.
We Do the Work!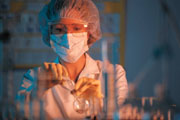 What do you know about the women and men who make this university great? There are as many employees as students at the University of Washington, and, of course, many of the students are also employees. The Workers page introduces the diversity of occupations, wages, and work experiences of UW employees.
Unions of UW
Seven AFL-CIO unions have members on campus. We have reports on their missions, leadership, and also their history:
Washington Federation of State Employees Local 1488 represents close to 2,000 workers in dozens of job categories. WFSE helped pioneer collective bargaining rights for state employees in Washington.

SEIU Local 925 is the largest campus union, representing nearly 8,000 workers including most of the clerical staff.

UAW Local 4121 is the newest campus union representing more than 4,000 teaching assistants, research assistants, tutors, and graders.

SEIU 1199NW represents more than 1,000 nurses and staff at Harborview Hospital.

Washington State Nurses Association

represents registered nurses at University Hospital.

Police Officers Association/ IBT 117 represents the campus police officers. Affiliated with the International Brotherhood of Teamsters Local 117, the POA has a collective bargaining agreement with UW.

Graphic Communications International Union, Local 767M represents employees in the UW print shop. It is the oldest of the campus unions.

Inlandboatmen's Union of the Pacific, ILWU represents the crew of the Puget Sound/Thompson research vessel.
Professional Associations of UW