Disability Resources for Students
January 17, 2019
ADA Notice – Savery Hall / Quad Area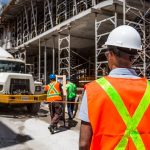 Updated: 02/06/2019 Pedestrian Detour Plan #2A and 2B go into effect from February 8th, 2019. This plan will affect the small amount of vehicle traffic on Spokane Lane and delivery/shops trucks. Over the next 3 weeks, scaffolding will be put up on the sides of Savery Hall and the detour should last until to February 22nd, 2019….
---
Dr. James Cheek named director of Disability Resources For Students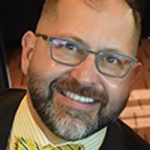 DRS welcomes new Director Jamey Cheek to our team! Dr. James "Jamey" Cheek holds an EdD in Counseling/Educational Psychology from Texas Tech University. Since 2011, he has served as the Director of Academic Support for the UW School of Medicine where he was honored with the 2014 Margaret S Anderson Award for Outstanding Student Support….
---