Meet the lab's work force. Click on each link to find more about faculty, staff, students and alumni.
Faculty & Staff
Learn about our staff and faculty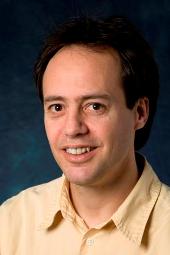 Eric J. Seibel
HPL Director, Research Professor in Mechanical Engineering, Adjunct Professor Bioengineering, Electrical & Computer Engineering, and Oral Health Sciences
Dr. Seibel received undergraduate and master's degrees in Mechanical Engineering from Cornell University and University of California, Berkeley, respectively. After working 4 years in the medical (ophthalmic) device industry, Eric designed and developed laser scanning microscopes for live tissue imaging for his doctorate from the UW Department of Bioengineering in 1996. As a Research Scientist at the UW Human Interface Technology (HIT) laboratory, Eric invented the scanning fiber endoscope (SFE) which has received funding from WTC, NIH, NSF and PENTAX (HOYA Corporation).  Since 2001 as research faculty at UW, Eric led development of the True 3D Display with funding from NSF and Intel Corporation.  In addition, the optical projection tomography microscope was invented and developed in the HIT Lab with funding from the Washington Technology Center (WTC) and further co-developed in the Human Photonics Lab with VisionGate Inc., with funding from NIH and NSF.  In the Human Photonics Lab, the full-color minimally-invasive SFE has developed with first-in-human testing in the esophagus, stomach, duodenum, biliary ducts, and fallopian tubes.  New multimodal SFE features of integrated fluorescence imaging and spectroscopy have provided new applications in image-guided surgery, optical biopsy, and therapy monitoring.  The multimodal SFE is being developed commercially for medical and industrial imaging applications by VerAvanti Inc., Redmond, WA.  Note, the HPL web site is under construction this year, for more up-to-date info, see my faculty web page.
eseibel@uw.edu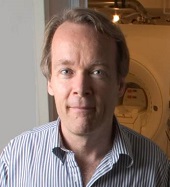 Hunter Hoffman, PhD
Research Scientist / Principal Investigator
Hunter received a PhD in Cognitive Psychology (human memory and attention) at UW in 1992 and continued his post-doctoral research on social influences on memory with Larry Jacoby in Canada.  In 1993, Hunter returned to Seattle and began virtual reality research at the UW Human Interface Technology Laboratory (HIT), one of the largest VR research laboratories in the world.  The HIT laboratory was founded and is directed by Professor Tom Furness, one of the fathers of virtual reality.
hunthoff@uw.edu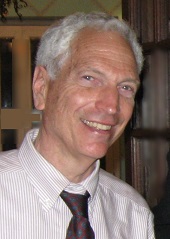 Leonard Nelson, PhD
Affiliate Assistant Professor
Dr. Nelson received his undergraduate and PhD degrees in Chemistry from Rensselaer Polytechnic Institute and the University of California, Berkeley, respectively. His graduate research dealt with infrared spectroscopic studies of rare gas halogen molecules condensed at cryogenic temperatures. Following completion of his graduate research, Leonard worked in advanced laser technology (10-years) and cockpit display systems (25-years). After retirement, he joined the HPL group to mentor and collaborate with students in projects related to chemistry and spectroscopy.
lyn3832@uw.edu
---
Students
Graduate Students
Undergraduate Students
---
Alumni
Alumni
Nathaniel Evans, BS Biophysics
Chris Burfeind, BS Mechanical Engineering
Mari-Alina Timoshchuk, UW School of Dentistry
Amit Karkamkar
Rylee Jones
Rachel Murphy, BS Mechanical Engineering
Amanda Sams, BS Bioengineering
Ivan Yeoh, PhD Mechanical Engineering
Chenying Yang, PhD Bioengineering
Cameron Lee, MS Electrical Engineering
Brian Schowenerdt, PhD Psychology
Ryland Bryant, MS Mechanical Engineering