Previously called "UnTape"
ThermoTape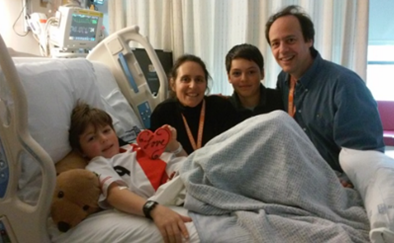 Professor Eric Seibel innovated a medical adhesive to solve the pain of difficult tape removal he saw with his own son in the hospital.
Seibel's son had an IV (intravenous catheter) taped to his arm with the hospital standard medical tape. The removal of the tape was miserable on his sensitive skin, causing tears and irritation.

MARSI – Medical Related Skin Injury, is more common than you may believe. Standard medical tape has either too little or too much adhesion- both scenarios which could lead to complications for the patient.
High adhesion medical tape causes skin injury for children with more fragile skin, elderly patients, which skin tends to be dryer, or those with sensitive skin.
The existing and ineffective solution is using a weaker adhesion tape. This can cause loose tubing or easily dislodged medical equipment. Both tapes are difficult for the nurse and the patient, but Dr. Seibel thought of a solution. His innovation of medical tape sticks strong, but has the ability to reduce stickiness at the time of removal. The invention was developed with a genius solution: heat
ThermoTape, is the innovation developed for nurses and patients, to ease both of their pains.
ThermoTape reduces the fear and burden on nurses removing the tape, and it reduces the pain and irritation, or MARSI with all populations.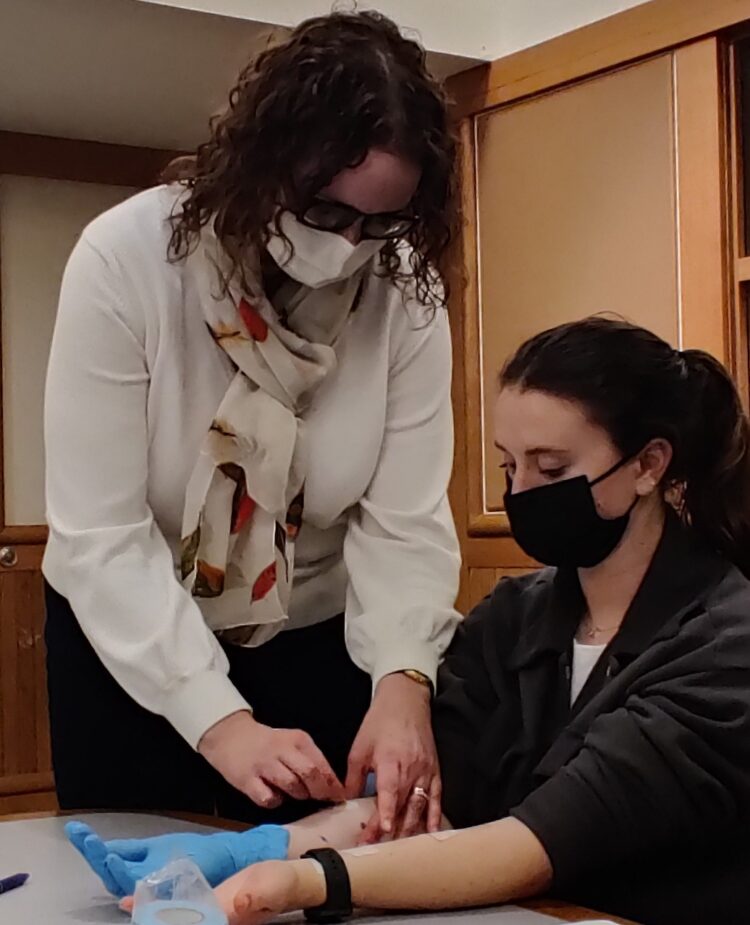 Currently, PhD student Shawn Swanson, is leading a
clinical trial with ThermoTape. He is testing the forces, adhesion, pain and redness with a comparison to other medical tapes.
Nurse Ann-Marie applying the ThermoTape to undergraduate
researcher, Joelle Tudor to test the peel force.
Recent News & Publications