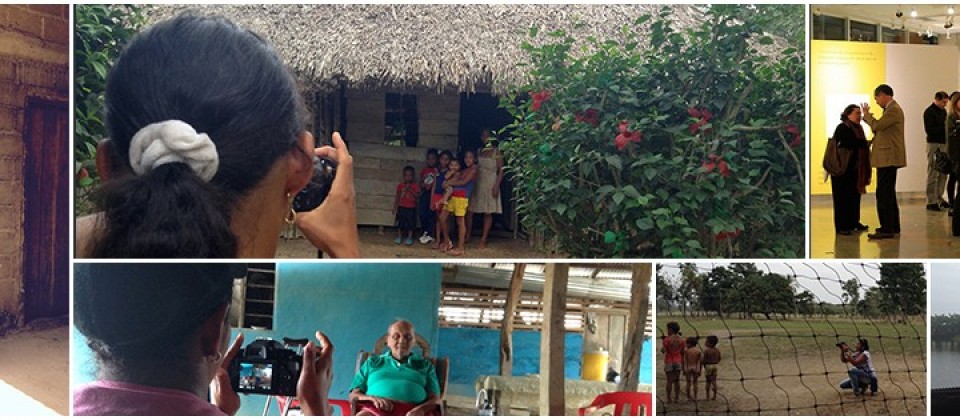 Amy Ritterbusch, Universidad de los Andes
Poor poverty: Multiple Perspectives' is a participatory visual methods project mobilized in five communities in Colombia including three rural, conflict-affected communities (Sacramento, Barcelona and Sicará Limón), an indigenous community on the Caribbean coast of Colombia and a rural community in the central region of the country (La Colorada, Boyacá). Our participatory action research (PAR) team based in Bogotá, Colombia worked with these five communities in order to destabilize the dominant, visual representations of poverty through the re-representation and participatory definition of poverty.
The platform for destabilizing dominant representations of poverty is our participatory dissemination strategy involving an exhibition of the resultant photographs and workshops designed to involve citizens throughout the country in the participatory definition of poverty through their engagement with the exhibition content. The exhibition launch was in Bogotá at Universidad de los Andes involving key actors of the poverty alleviation and development apparatus and in 2016 the PAR team will travel with the exhibition to more than five regions of Colombia in order to continue mobilizing critical reflection on poverty.
The 'Poor poverty: Multiple Perspectives' participatory visual methods project received funding from the United Nations Development Program and was also supported by the Colombian government's National Agency for the Alleviation of Extreme Poverty (ANSPE).