Partners
We wish to thank these organizations for their contributions and support of TRIO Training and the TRIO Community.
Brainology

http://www.brainology.us/
See details of a special offer for members of the TRIO Community.
Brainology® is a fun, award-winning program that helps students gain confidence and motivation to learn by teaching them about their brains, how to strengthen them, and how to apply brain-friendly study skills. We help them cultivate a growth mindset, which leads to growth- and learning-oriented behavior.
FableVision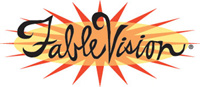 http://www.fablevision.com/
FableVision is a turn-key educational media and technology developer. The company handles a wide range of projects—from small animated films and casual games to complex, database-driven websites with immersive multi-player games, webisodes, and teacher management systems; from brochures and posters to books and graphic novels. FableVision believes in a playful, story-based approach to learning—and its instructional, graphic, and technology design engage the user in meaningful and enduring experiences.
Makewaves

https://www.makewav.es/