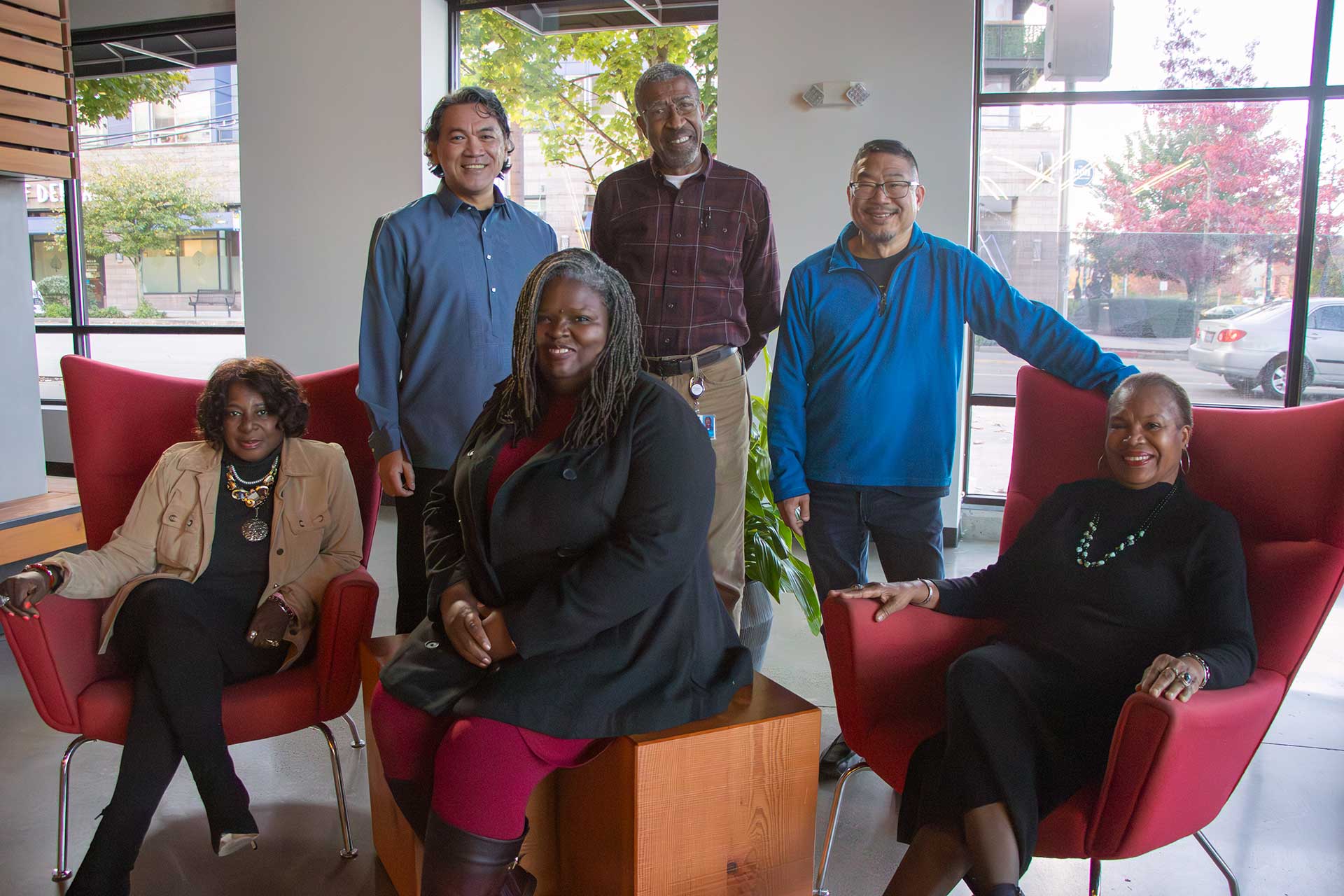 The University of Washington Health Promotion Research Center's Community Advisory Board includes representatives from many of our community partner organizations and our programs.
UW HPRC researchers establish a scientific base for the programs and policies developed by, for, and with community organizations, while Community Advisory Board members provide a practical perspective on community priorities, insight about potential collaborations, and input about UW HPRC research, practice, and program implementation.
Thank you to the dedicated members of our Community Advisory Board!
Steering Committee
Board Members
Vilma Carver
PEARLS Advisor
Older Adult Advocate
Paige Denison
Sound Generations
Health & Wellness and Project®Enhance
Director
George Dicks
Harborview Mental Health Services
Geriatric Psychiatry Service Clinic
Supervisor
Dian Ferguson
Central Area Senior Center
Director
Winona Hollins-Hauge
Intercultural Cancer Council
West North-West Regional Co-Director

She also serves as a Prevention Research Center (PRC) Committee Representative for UW HPRC.

John Kim
Pacific Hospital Preservation & Development Authority
Executive Director
Mariel Torres Mehdipour
Public Health – Seattle and King County
Chronic Disease and Injury Prevention
Section Manager
Mary Mitchell
Seattle Aging and Disability Services
Area Agency on Aging for Seattle and King County
Director
Thelma Noel
PEARLS Advisor
Older Adult Advocate
Jan Olmstead
American Indian Health Commission for Washington State
Public Health Consultant Coordinator
Lien Pham
Kaiser Permanente Washington
Community Health Program Manager