Health Promotion Research Center
The University of Washington Health Promotion Research Center (UW HPRC) is located in the Department of Health Systems and Population Health within the School of Public Health in Seattle, Washington.
We conduct community-based research that promotes the health and well-being of middle-aged and older adults, particularly those with lower incomes and/or in underserved communities who are more likely to experience health disparities.
Our research includes a broad range of health promotion topics, including healthy aging, cancer prevention and control, workplace health, physical activity, depression management, and brain health.
For this research, we collaborate with local, regional, and national partners who are committed to health promotion and improving people's quality of life. We also partner with organizations that reach large numbers of individuals, including nonprofits, employers, business groups, community networks, and government agencies.
Our Mission, Vision, & Values
Mission
Partner with communities to conduct prevention research that promotes healthy aging and is incorporated into community practice.
Vision
Effective healthy aging programs, practices, and policies are widely implemented in the Pacific Northwest and nationally.
Values
Collaboration: We collaborate with partners in diverse communities and settings.
Innovation: We develop, test, and disseminate evidence-based health promotion strategies.
Equity: We strive to promote health equity in all the work we do.
A Prevention Research Center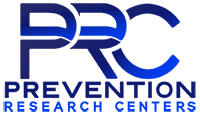 The UW Health Promotion Research Center has been a part of the Prevention Research Centers (PRC) network since the network began in 1986 after Congress authorized funding for the U.S. Centers for Disease Control and Prevention (CDC) to create academic centers that conduct community-based public health research. We are proud to have spent more than three decades partnering with excellent community organizations to conduct research with results that have been translated into policy, programs, and public health practice.
Today, we are one of 26 Prevention Research Centers across the country.
The University of Washington Health Promotion Research Center is a member of the Prevention Research Centers network, supported by the U.S. Centers for Disease Control and Prevention cooperative agreement number U48DP005013.