Health Promotion Research Center

Enhance®Fitness is a low-cost, evidence-based group exercise and falls prevention program that helps older adults at all levels of fitness become more active, energized, and empowered to sustain independent lives.
The University of Washington Health Promotion Research Center (UW HPRC) and Group Health Cooperative (now known as Kaiser Permanente) developed the program in the 1990s along with collaboration from Senior Services (now known as Sound Generations), a non-profit community-based organization.
The Enhance®Fitness program is now run and licensed by Sound Generations.
UW Health Promotion Research Center collaborates with Sound Generations to provide technical assistance and support with data collection and analysis as needed. In addition, we engage other partners to conduct research on best methods to increase the reach of Enhance®Fitness to older adults.
Enhance®Fitness Reach
National
104,330+ people
1,558 sites
474 organizations
47 states + D.C.
Washington State
20,483 people
184 in-person sites, 16 remote sites
93 organizations
18 counties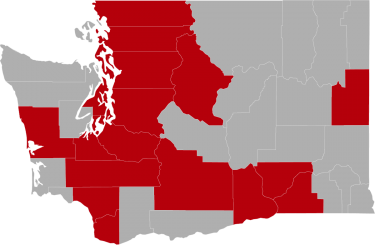 History & Background
The Enhance®Fitness pilot study began in 1993 at Northshore Senior Center in Bothell, Washington, and the program was first implemented in 1995. The program was disseminated across Washington state beginning in 1997 and throughout other states beginning in 2000. (Source: Administration for Community Living)
In 2006, the U.S. Health and Human Services Administration on Aging included Enhance®Fitness as one of the approved programs for the Choices for Independence grants, placing it in the administration's highest tier of evidence-based programs. This designation significantly increased program adoption. Program growth continued when the U.S. Centers for Disease Control and Prevention Arthritis Program (CDC-AP) reviewed and classified Enhance®Fitness as "arthritis-friendly" in 2007 and the program was adopted as a recommended intervention by the Arthritis Program. (Source: A 20-Year Dissemination History of Enhance®Fitness)
Expanding the Evidence Base
These studies and projects with the UW Health Promotion Research Center have helped advance and expand the evidence behind the Enhance®Fitness program.
2006: Effect on Older Adults' Function & Health
2014-2019: Physical Therapists Recommending Enhance®Fitness
2015: Beyond Strength
2015 & 2018: Enhance®Fitness in China