Early Learning Community Brief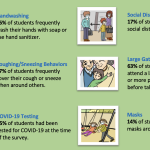 The Early Learning (EL) study is happening at the same time as the larger ROSSEY study in all YSD elementary schools. Families enrolled in the EL study will receive health education materials this summer. Here is what we've learned so far about our EL participating families!
---
ROSSEY 2022: A Year In Review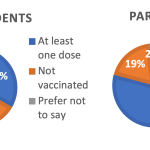 The ROSSEY Project supports a safe, confident return to classrooms during COVID-19. PROJECT OVERVIEW: With your help, in 2022 we: In 2023, we plan to: The ReOpening Schools Safely and Educating Youth (ROSSEY) project is a partnership between the Yakima School District, the Center for Community Health Promotion, and the University of Washington. Together, we're…
---
All Hands on Deck: Keeping Children and Families Safe at Home and School During the COVID-19 Pandemic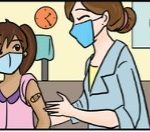 The ROSSEY team was in your schools talking to school staff, parents and students. We found out about how the community came together and worked to keep each other safe during COVID-19. WHO PARTICIPATED We heard from 26 parents, 18 students, and 19 school staff members WHAT WE LEARNED Community members worked hard to make…
---
Meet the New Chair of the HPRC Community Advisory Board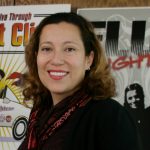 We are proud to announce Mariel Torres Mehdipour as the newest Community Advisory Board chair. The board includes representatives from many of our community partner organizations. Board members provide a practical perspective on community priorities and program implementation, while UW HPRC research provides a scientific base for the programs and policies developed with community organizations.
---
New COVID-19 Information Training Supports Bilingual Community Members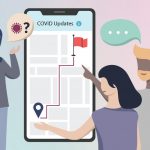 In a collaborative effort to increase vaccination rates, the Partnership for Vaccine Confidence team is offering a free training for bilingual and multilingual community members to learn how they can share accurate COVID-19 health information with their language communities and help save lives.
---
ROSSEY Project Updates: Summer & Spring 2021 Findings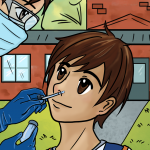 The ReOpening Schools Safely and Educating Youth (ROSSEY) project launched at four elementary schools in the Yakima School District during the 2021 spring and summer. The ROSSEY team was able to offer COVID-19 testing for students and staff, as well as information around COVID-19 safety and vaccinations to families.
---
Collaborating to Increase King County Vaccination Rates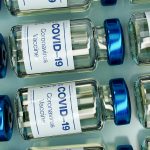 The University of Washington Health Promotion Research Center (UW HPRC) is working to increase vaccination rates for underserved communities within King County, Washington. This project will specifically include Latino, Black, and immigrant multigenerational households with elders and adults working in essential industries.
---
Testing a Safe & Confident Return to Classrooms for Latino Youth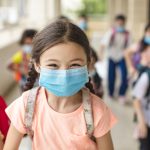 Thanks to $4 million in funding from the National Institutes of Health, the University of Washington and its partners are collaborating with elementary schools in the Yakima Valley to evaluate how effective COVID-19 testing, safety measures, and communications around COVID-19 can be at safely increasing in-person attendance.
---
Making Progress, Together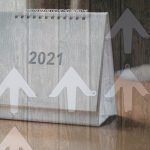 Welcome to 2021. It is a new year with new possibilities. And was there ever a year where we are all so ready for the potential progress it holds? Take a look back at 2020 with us before we look ahead to what 2021 has to offer at the UW Health Promotion Research Center.
---
Adapting to Better Support Partners & Communities During the Coronavirus Pandemic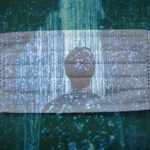 We recognize that priorities for our partners have shifted, rightfully so, and we are pivoting to help them meet new needs. Where possible, we are also revamping our projects to gain new knowledge about how best to serve our communities.
---
Next page