The 15th Oral History Community Forum was wonderfully held last Sunday, October 16th, 2016. It was our great pleasure to have Mrs. Agnes Lee (吳宗鳳女士) to share with us her life story and experience of her successful art exhibition One Thousand Words in New York early this year.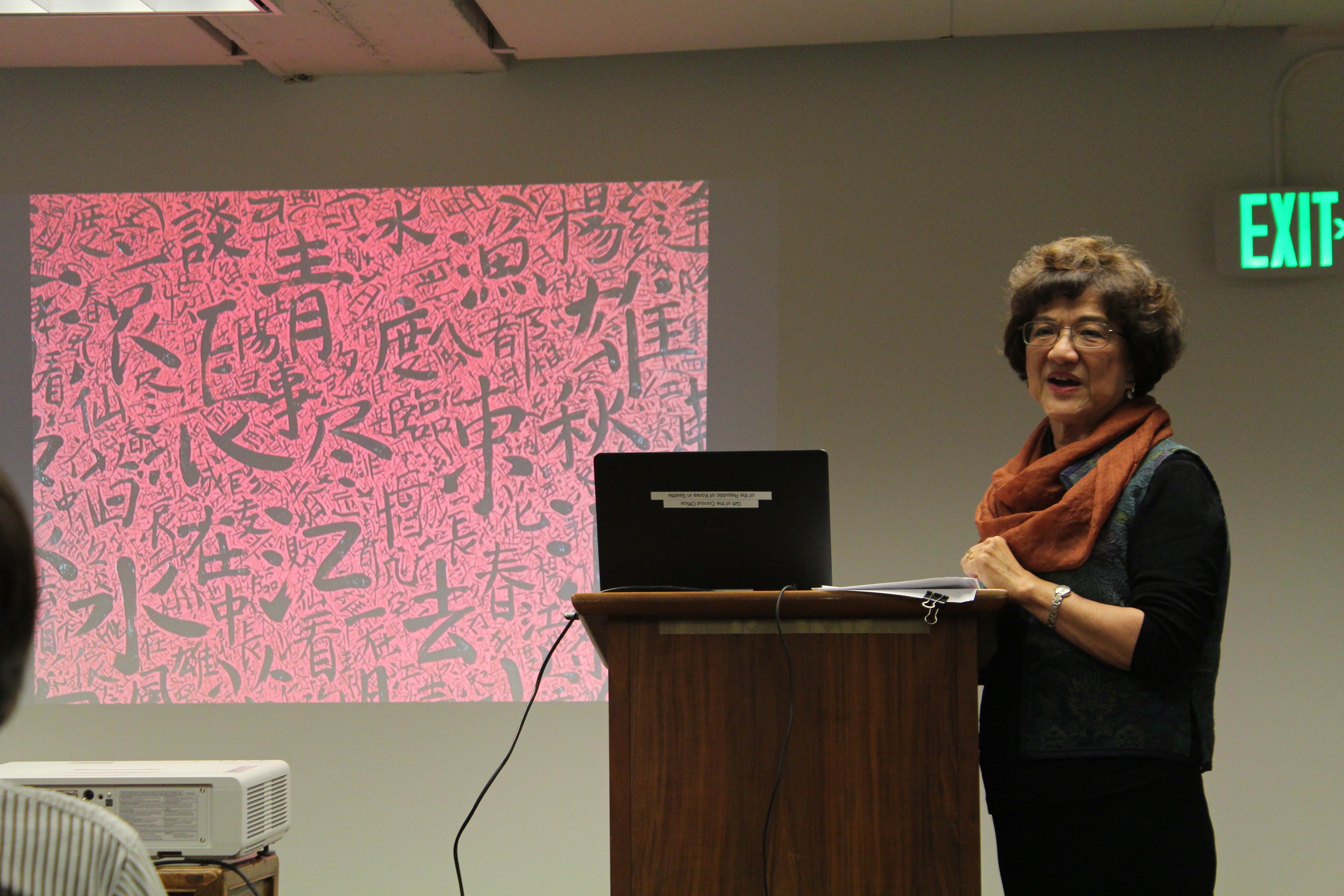 Born in Chungking, China, Agnes grew up in Hong Kong before moving to Taiwan. After graduating college, she moved to the United States to earn her Master's and Ph. D. degrees in Physical Chemistry. Agnes selflessly devoted much of her professional career to medical research, playing a pivotal role in establishing a Bone Marrow Registry in Taiwan, which has helped save hundreds of lives. Agnes fell in love with the arts at a young age, and has actively pursued her own artistic expression since leaving the medical field.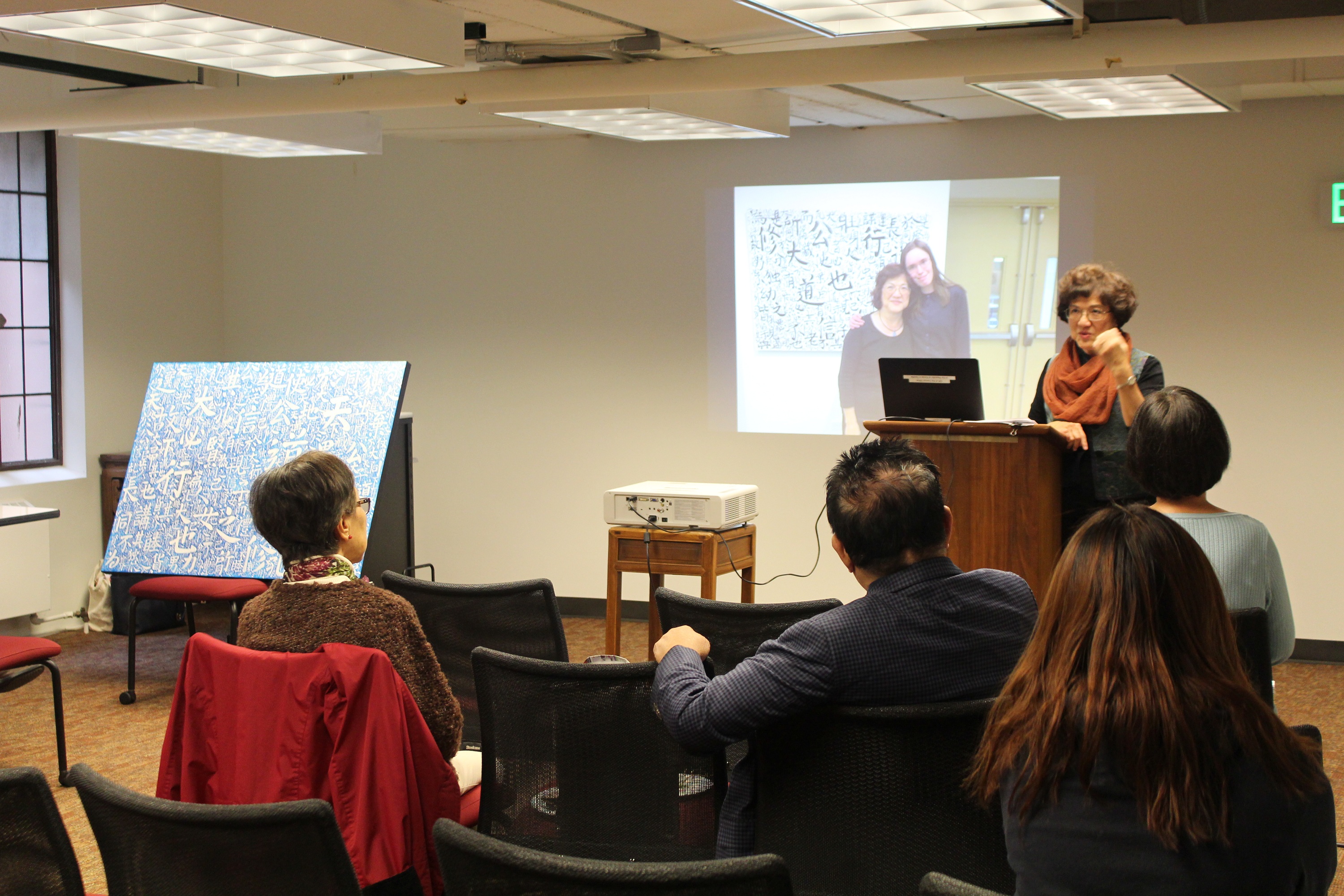 One Thousand Words is a dynamic and exhilarating collection of Agnes' paintings. Through meticulous repetition, she creates visual abstractions of Chinese poems which act as expressions of her own feelings and memories and elicit a profoundly personal and emotive reaction from the viewer. As with traditional Chinese paintings, a deeper meaning is hidden in each of Agnes' works that is waiting to be discovered by those who look for it.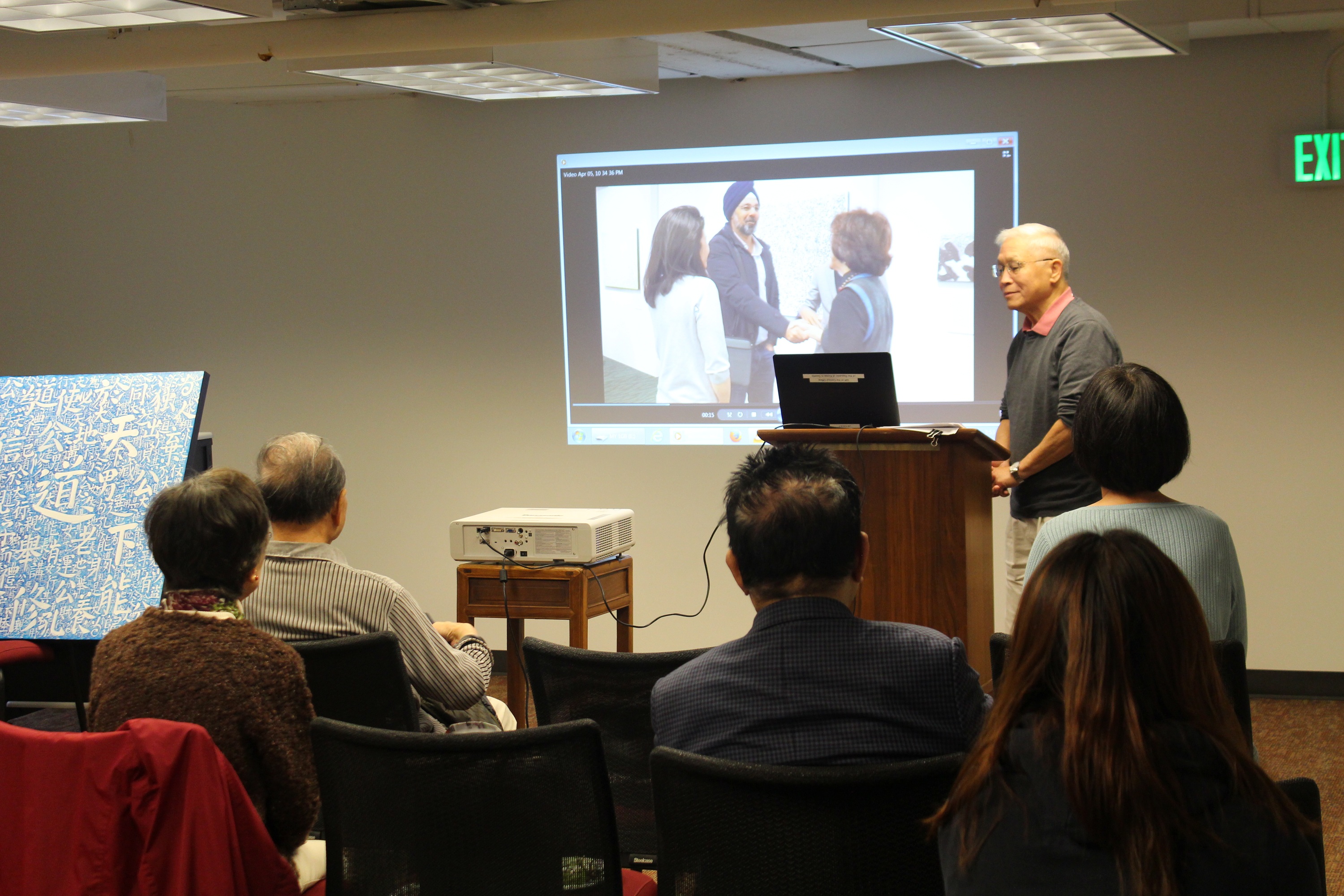 Mr. Shiang Yu Lee (李湘渝先生), Agnes's husband also showed short video of the exhibition and introduced some feedback from the audience how they enjoyed the creative painting and how some painting echoed the feelings with them.