Spring 2013 | Issue No. 24
UW VIRTUAL TOUR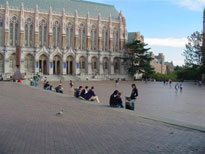 TRANSFER THURSDAYS
Thinking about transferring to the UW? If you are,
Transfer Thursday is your gateway to transfer information
. At a Transfer Thursday session, you can speak to an admissions counselor who will tell you all about applying to the UW. You can also meet with an undergraduate academic advisor who will help you prepare for your intended UW major. Bring your questions and your unofficial transcript(s). It's one-stop shopping for the prospective transfer student.
Where:
University of Washington
141 Mary Gates Hall
When:
Every Thursday afternoon.
Click here to view the scheduled activities
.
For more information:
(206) 543-2550 or click
here
.
CREDITS
Donna Sharpe
Editor
Jennifer Stock
Technical Designer
Contributors:
Tory Brundage
Joyce Fagel
Katie Freeman
Megan McConnell
Connie Montgomery
Michal Nolte
Molly Ormsby
Mona Pitre-Collins
Carlos Williams
The Transfer eNewsletter is a project of UAA Advising.
The School of Public Health at UW Seattle
By Tory Brundage, Adviser & Student Outreach Coordinator, Public Health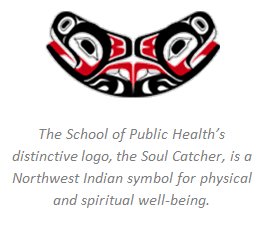 When you last heard from us in autumn 2012, we profiled some changes to the Public Health Major and before that we gave an overview of undergraduate programs in public health at UW Seattle. Since then, the Public Health Major has grown in size while making some exciting curricular changes and the School of Public Health (SPH) has added yet another undergraduate program: the nutritional sciences minor.
The Public Health Major—Growth & Change
The Public Health Major continues to be a great fit for students passionate about the wellbeing of others and promoting conditions that enable people to lead healthy lives. The program now has more than twice as many students as it did this time last year. Additionally, the culminating Capstone experience for the degree program has undergone a transformational change. Historically the capstone centered on a lengthy literature review exploring a specific issue within public health. Now, with the help of the UW Carlson Leadership and Public Service Center, we're able to collaborate with a network of partners and make the capstone experiential and community-based. Students now complete a 20-week course with a service learning emphasis and work with organizations ranging from Highline High School to Urban Rest Stop, a day shelter for homeless individuals, as well as other sites that safely support students while they examine and push their boundaries.
The Nutritional Sciences Minor
As of spring quarter 2013 the UW School of Public Health is offering a third minor. The Nutritional Sciences Minor provides students with a foundation of knowledge in nutritional sciences, food studies, food systems, and population health. Students will examine food and nutrition practices and policies that affect sustainable diets and long term health. The minor offers a multidisciplinary perspective of the food environment, including the interplay of food and nutrition, human behavior, business, culture and the environment. If you're interested in finding out more about the minor, please contact the Undergraduate Student Services Coordinator & Minor Adviser at ugnutr@uw.edu.
More Options from the UW School of Public Health
In addition to the Public Health Major and the new Nutritional Sciences Minor, keep in mind the other programs for undergraduate study in the School of Public Health: