Research Faculty
Annette Estes, Ph.D.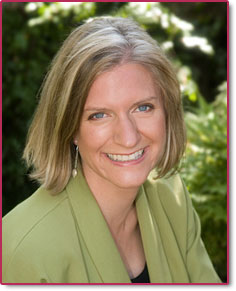 Director, UW Autism Center
Annette Estes, PhD, directs the University of Washington Autism Center (UWAC), an organization devoted to supporting autistic people and their families, caregivers and community through clinical services, research, and training. She holds the Susan and Richard Fade Endowed Chair, is a Research Professor in the Department of Speech and Hearing Sciences, and an Adjunct Research Professor in the Department of Psychology at the University of Washington. She is also a licensed psychologist in the state of Washington. Her research is carried out at the UW Autism Center and Center on Human Development and Disability.
Over the last decade, Dr. Estes has served as principal investigator on a series of clinical trials to determine the best ways to support young autistic children. These collaborative, multisite, studies have investigated innovations in naturalistic, developmental, behavioral intervention and ask the question, "how can we improve outcomes for very young autistic children." In collaborations with scientists and clinicians at University of California, Davis, University of Michigan, Vanderbilt University, Harvard, and University of California, Los Angeles, she has worked to expand the evidence regarding how to best support autistic children and their parents.
Dr. Estes has also been part of the Infant Brain Imaging Study Network (IBIS) for over 15 years.  She is the co-principal investigator of with Dr. Stephen Dager at the University of Washington. She directs the behavioral assessment core of the multi-site IBIS Network with clinical sites at University of North Carolina, Washington University, Children's Hospital of Pennsylvania, and UW. The aim of the IBIS is to improve early recognition of infants at high likelihood of autism and identify brain mechanisms that may lead to new strategies to help children reach their full potential and live their best lives.
Dr. Estes was recently awarded a grant to study sleep in school-aged children at high likelihood of autism. She is especially interested in the role of the family in supporting positive outcomes for children with disabilities and improving the lives of autistic people.
Email: estesa@uw.edu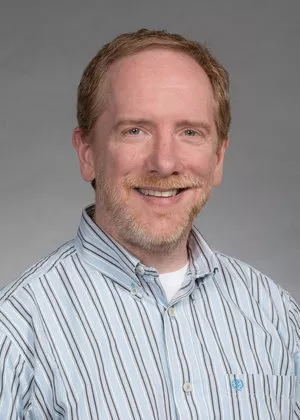 Director of Technical Services
Dr. Munson studies variability in the development of children with autism spectrum disorder (ASD). His research contributes to the identification of the genetic basis of ASDs and to the development of more accurate prognoses and interventions. Currently, he is developing methods to analyze social skills and language comprehension in children with limited abilities to communicate. In these studies, he uses eye-tracking and other technologies to measure the responses of children to real-time 3-D graphics. Munson also uses various statistical methods to analyze patterns of development in children with ASDs.
Website: http://faculty.washington.edu/jeffmun/
Research Scientists
Tanya St. John, Ph.D.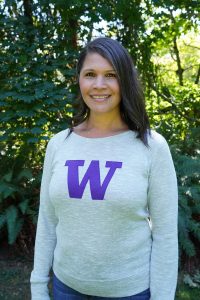 Licensed Psychologist
Dr. Tanya St. John is a Licensed Clinical Psychologist and Research Scientist at the University of Washington Autism Center.
She completed her doctoral work at Seattle Pacific University, predoctoral internship at City of Hope National Medical Center, and post-doctoral fellowship at the University of Washington Autism Center.
Dr. St. John has devoted her career to understanding autism across the lifespan, with a particular emphasis on toddlers and young children.
Dr. St. John has served as project manager and diagnostic clinician on various NIH-funded studies including the Infant Brain Imaging Study and is an independent ADOS trainer.
Ashley Penney, Ph.D., BCBA-D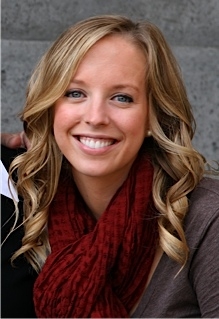 Behavior & Education Consultant, Research Scientist
Ashley Penney, Ph.D., BCBA-D, is a Licensed Behavior Analyst and Research Scientist at the UW Autism Center.
Ashley earned her PhD at the University of Washington in Special Education in 2016. Her dissertation was on the effects of a naturalistic, behavioral parent-implemented group intervention for very young children with or likely to have autism. As a research scientist for the On-Time Autism Intervention Project, Ashley's work focuses primarily on increasing access to developmentally appropriate behavioral intervention for infants and toddlers with autism. Ashley is passionate about supporting access to high quality services and believes that parents and families are an integral part of success. Her current research focuses on developmentally appropriate, effective intervention that fits within existing service delivery systems and increasing collaboration among professionals from different service delivery systems. More information about the On-Time Autism Intervention Project can be found here.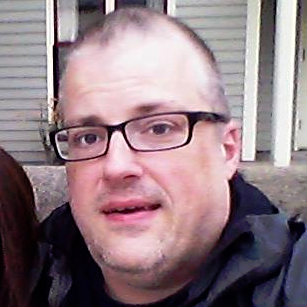 Research Engineer
Dr. Frederick "Fritz" Reitz is a Research Engineer/Scientist serving as Technical Services Manager for the UW Autism Center (UWAC).
With a background in electrical engineering, protein biochemistry, and research instrumentation development and prototyping, Fritz provides systems, software, and instrumentation as needed in support of UWAC research as well as seeing to the day-to-day technical needs of the center.
Fritz is glad to contribute to UWAC's noble mission of providing and furthering autism care.
In his spare time, he tests his wife's patience by filling the house with half-finished projects, including trebuchets, unusual bicycles, and unnecessarily complicated electronics.