Research Projects
The University of Washington Autism Center Research Network is currently conducting a number of studies focusing on the causes and treatments for autism spectrum disorder. If you are interested in participating in research at the UW Autism Center, please call us at 1.877.408.UWAC and/or click "Current Research Studies" below.
Autism Community Research Projects
More about UWAC research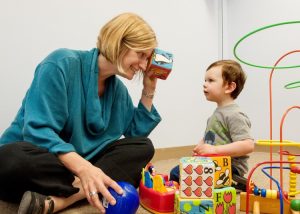 The UWAC research program, supported by funding from private foundations and the National Institutes of Health, collaborates with families and individuals to conduct research with infants, toddlers, preschool and school-aged children, adolescents, and adults with autism spectrum disorder (ASD). Located on the University of Washington's Seattle campus, the center is recognized as an Autism Center of Excellence by the National Institutes of Health. The UW Autism Center research program is engaged in several national and international collaborations, as well as independent projects, researching ASD.
The Autism Centers of Excellence (ACE) program represents a consolidation of the Studies to Advance Autism Research and Treatment (STAART) and Collaborative Programs of Excellence in Autism (CPEA) program to maximize coordination and cohesion of NIH-sponsored efforts in autism research. The focus of the ACE centers and networks is on the causes and treatments of ASD. As a participating member of STAART and the CPEA, the UWAC has conducted a number of studies including the Toddler Assessment Project, the Early STAART intervention study, the study of neuroimaging in adults, the Early Development Study, and the Family Study of Autism.
For yet more studies, see what's new at the NeuDDL Lab and the RAB Lab.