Research Projects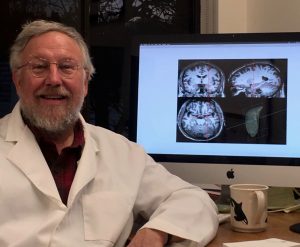 The University of Washington Autism Center Research Network is currently conducting a number of studies focusing on the causes and treatments for autism spectrum disorder. If you are interested in participating in research at the UW Autism Center, please call us at 1.877.408.UWAC.
Current Research Studies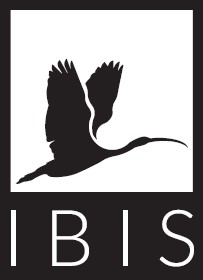 Now Recruiting!  The Infant Brain Imaging Study – Early Prediction  is enrolling infants ages 0-6 months who have an older sibling with Autism. The goal of the study is to determine whether brain imaging can help detect infants who are likely to go on to develop autism spectrum disorder. Infants complete developmental testing and MRI scans at 6, 12, and 24 months. This study seeks to replicate and expand on the findings of the previous IBIS study. To learn more, please contact our research coordinator at (206) 543-2125 or ibisstudy@uw.edu or see the press release here.
Now Re-Contacting IBIS Participants! The IBIS– School Age Study will follow the original group of children who participated in the Infant Brain Imaging Study as they reach school age (7-11 years). The school-age follow-up will involve comprehensive assessments of behavioral, cognitive and psychiatric outcomes, as well as brain development through Magnetic Resonance Imaging (MRI).  This will allow, for the first time, researchers to look at developmental trajectories from infancy to school age in order to more fully understand brain-behavior relationships in children who do (and do not) have siblings with autism. This study is currently recruiting families who have previously participated in IBIS.  To learn more, please contact our research coordinator at (206) 616-8839 or ibisstudy@uw.edu.
Now Recruiting!  Children with Down Syndrome at School-age.  We are looking for children ages 7-11 with Down Syndrome who would like to participate in a study of brain development.  Children will receive a brain MRI scan and behavioral/developmental assessments.  Participants will be reimbursed for study related costs (e.g., travel to study center) and will receive some compensation ($100) for participation.  If you are interested, please contact our research coordinator, Email: ibisstudy@uw.edu, Phone: (206) 616-8839. 
Now Recruiting!  The Infant Down Syndrome Study.  The goal of this study is to characterize early intellectual, communication, and behavioral development and, for the first time, brain development in young children with Down Syndrome from 6 months of age through 24 months. This study mirrors and expands on the IBIS study and will use the knowledge gained from infants with a family history of autism spectrum disorder (ASD) to further our understanding of Down Syndrome.  To learn more, please contact our research coordinator at (206) 543-2125 or ibisstudy@uw.edu.
Now Recruiting! Sleep Patterns in Children with ASD We are doing research to better understand sleep patterns in children with autism spectrum disorders (ASD). By improving our understanding of sleep problems in ASD new intervention approaches can be developed which may lead to improved behavior, health, emotion regulation, and attention.
The purpose of this research study is to determine if the Psychomotor Vigilance Task (PVT) can be administered to children with ASD. The PVT is a widely used tool in sleep research, meant to measure attention after a night of sleep. The PVT is a 5-minute test where your child will be asked to press anywhere on the screen as soon as you see a red circle.
We are seeking children ages 7-11 years with and without an ASD diagnosis to participate.
If interested, please contact the research team: seebeckj@uw.edu or 206-291-7489
Recently Completed Research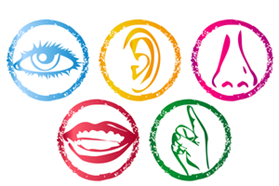 Social and Sensory Processing Study The goal of this study was to better understand the biochemical, brain, and behavioral causes of social challenges and sensory sensitivity in children with autism. Data analyses are currently underway! We hope that the information gained in this study will lead to advancements in our understanding of individuals with autism and sensory processing disorder.
Tadpole The UW (Estes, PI) was part of an National Institutes of Health, Autism Center of Excellence (ACE) multi-site network study of early, intensive behavioral intervention for toddlers with ASD. This project, conducted with UC Davis MIND institute (Rogers, Network PI) and Vanderbilt (Yoder, PI), assessed the effects of one year of in-home early intervention of varying intensity levels (15 vs 25 hours per week) and delivery style (Discreet Trial Training vs Early Start Denver Model) for improving outcomes for young children with autism and their families.  We are currently conducting data analyses, so stay tuned for study findings!
Early Steps Study This is a multi-site intervention study with MIND and UMICH to replicate the ESDM study (Dawson 2010). We have at least one publication from this but the main study results are just accepted and will be published soon!!
Time and Movement (TAM) Study.  This study evaluated brain functioning in 8-12 year-old children using eye blink conditioning.  This objective test of brain function is being used to characterize the different brain regions and functions that may underlie the range of intellectual and motor abilities in children with autism.  Analysis of this data is underway!  Stay tuned for a link to the findings once they have been published.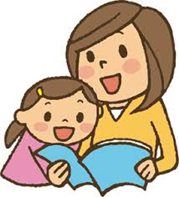 Strengthening the effects of parent-delivered early intervention to improve symptoms of ASD.  This project helped determine if parent-implemented interventions can be effective in improving outcomes for young children with ASD. The project developed a more powerful intervention by improving our parent coaching approaches (using the science of adult behavior change) to increase the number of learning opportunities parents provide for their children.  We have reported the results of this study in a number of published articles.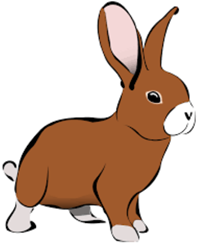 HARE — Human Action Recognition Engine.  Analyzing video of behavior to assess infants at risk for autism or other developmental delays is a resource-intensive, subjective process, and requires extensive training to attain reliability – all factors that preclude wide clinical deployment of these specialized assessment methods. We aim to build a Human Action Recognition Engine (HARE) that leverages computer vision tools to automatically extract, quantify and classify known motor actions, introducing a significantly more efficient and standardized method of conducting and scoring video data captured at critical periods in development.
More about UWAC research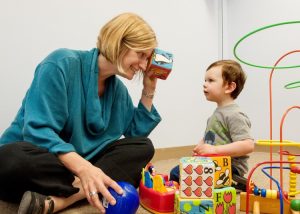 The UWAC research program, supported by funding from private foundations and the National Institutes of Health, collaborates with families and individuals to conduct research with infants, toddlers, preschool and school-aged children, adolescents, and adults with autism spectrum disorder (ASD). Located on the University of Washington's Seattle campus, the center is recognized as an Autism Center of Excellence by the National Institutes of Health. The UW Autism Center research program is engaged in several national and international collaborations, as well as independent projects, researching ASD.
The Autism Centers of Excellence (ACE) program represents a consolidation of the Studies to Advance Autism Research and Treatment (STAART) and Collaborative Programs of Excellence in Autism (CPEA) program to maximize coordination and cohesion of NIH-sponsored efforts in autism research. The focus of the ACE centers and networks is on the causes and treatments of ASD. As a participating member of STAART and the CPEA, the UWAC has conducted a number of studies including the Toddler Assessment Project, the Early STAART intervention study, the study of neuroimaging in adults, the Early Development Study, and the Family Study of Autism.
For yet more studies, see what's new at the NeuDDL Lab and the Bernier Lab.
Recent Publications