Samuel E. Kelly Ethnic Cultural Center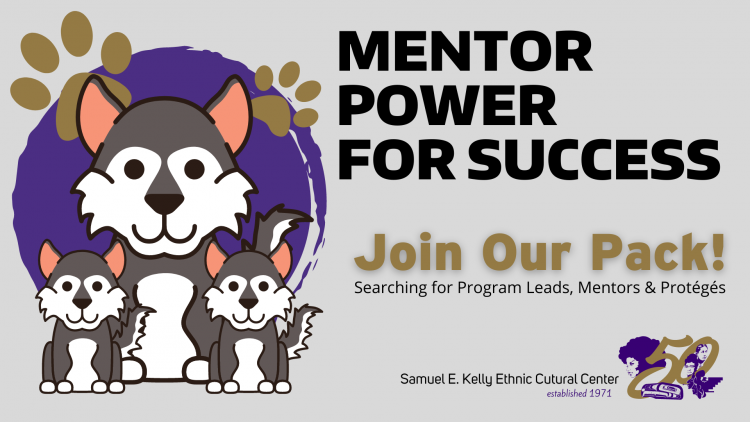 ABOUT
The Mentor Power for Success Program is a dynamic autumn quarter partnership between first-year Office of Minority Affairs & Diversity (OMA&D) students (protégés) and continuing UW students (mentors), to help protégés make a successful transition to university life. Mentor students use their knowledge of UW resources and services to guide protégés as they navigate the breadth of what the university has to offer.
HISTORY
In 1989, the Office of Minority Affairs & Diversity (OMA&D) and the University of Washington Alumni Association (UWAA) established the Mentor Program. The Mentor Program was designed to help incoming Educational Opportunity Program (EOP) students make successful transitions to university life and provide career connections for our continuing EOP students (student mentors). The student mentors will introduce the incoming students to campus resources and provide personal and academic support.  In Winter quarter, career professionals are invited to a networking and career reception to connect with students and provide valuable insight and share their professional experience. We believe this mentoring relationship empowers the students by promoting academic and professional excellence.
MISSION
The mission of the Mentor Power for Success Program is to provide incoming OMA&D EOP students a successful transition to the University of Washington. Students will explore campus wide resources and opportunities through active participation in mentoring, networking, group activities and cultural events.