Asian Law Center Celebrates Fifty Years of Global Leadership in Legal Education and Research
Error message
Deprecated function: Methods with the same name as their class will not be constructors in a future version of PHP; views_display has a deprecated constructor in require_once() (line 3157 of /nfs/bronfs/uwfs/hw00/d62/eacnews/includes/bootstrap.inc).
Deprecated function: Methods with the same name as their class will not be constructors in a future version of PHP; views_many_to_one_helper has a deprecated constructor in require_once() (line 113 of /nfs/bronfs/uwfs/hw00/d62/eacnews/sites/all/modules/ctools/ctools.module).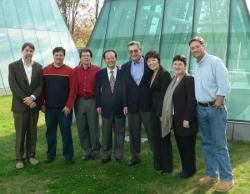 Over the past fifty years, the Asian Law Center at the University of Washington School of Law has been a global leader in producing cutting-edge scholarship, offering rigorous teaching programs and implementing innovative projects focused on Asia.  The Asian Law Center's teaching, research and public policy work at the intersection of Asian and comparative law, global business law, development and rule of law, and Islamic law in context is highly regarded nationally and internationally.
The Asian Law Center's long-standing mission is to educate attorneys and help build the next generation of lawyers, scholars and policymakers to serve throughout Asia and the developing world. Through its rigorous academic programs, the Center continues to provide the intellectual leadership and advanced training necessary to effectively link legal professionals in the United States, Asia, Europe and in transitional economies enabling them to work together meaningfully.  Each year the Center also hosts over thirty judges, prosecutors, senior practicing attorneys, professors, government officials, and corporate managers from around the world as Visiting Scholars.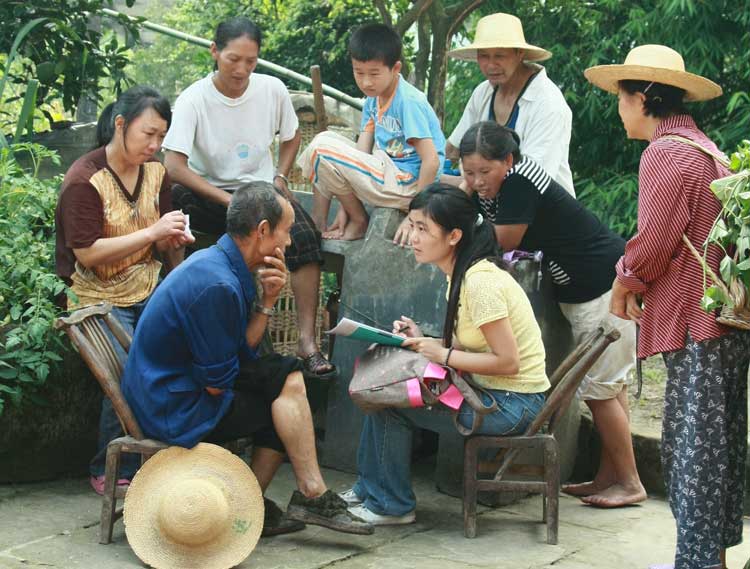 Regarded by many scholars as the institution that established Asian law as a discipline, the Center continues to innovate and push the boundaries of legal knowledge. Established as the Asian Law Program in 1962 with funding from the Ford Foundation, the program's founding faculty were the pioneers of English-language legal scholarship on Japan and China. Professor Dan Fenno Henderson, as founding director of the Asian Law Program, led the development of Asian and comparative law in North America.  Professor John O. Haley followed, and consolidated the UW scholarly reputation in comparative approaches to Japanese, Korean, Chinese and Taiwanese law. In 2001, during Professor Veronica L. Taylor's tenure, the Program became the Asian Law Center, adding new expertise on Southeast Asia, Central Asia, development and rule of law, and Islamic law.  The Center continues to develop this work under the leadership of Professor Jonathan A. Eddy.  Today the Asian Law Center has faculty and staff with expertise and projects spanning Japan, South Korea, China, Taiwan, Indonesia, India, Afghanistan, Thailand and Vietnam.
During the 2012-13 academic year, the Asian Law Center will celebrate this exceptional fifty-year commitment to dynamic teaching and scholarship focused on Asia and developing economies. Throughout the year we will highlight various aspects of the Center's work in academic conferences and through a fiftieth anniversary distinguished lecturer series. We began with two back-to-back October conferences in Seattle and Tokyo honoring former Asian Law Center Director John O. Haley, and will conclude with a special alumni celebration and presentation of an Asian Law Center Lifetime Achievement Award on June 13, 2013 in Seattle. Additional events will be announced throughout the year.
Professor Haley is one of the nation's outstanding international and comparative law scholars and is widely credited with having popularized Japanese legal studies. In 1969, Haley received a fellowship from the University of Washington and was among one of the first classes to graduate from the Asian Law Program. After working for several years in law firms in Japan, he joined the law faculty at the University of Washington where he remained for nearly 26 years, directing the Asian and Comparative Law Program from 1974 to 2000. Professor Haley's numerous scholarly works range from international trade policy and comparative law to Japanese land-use law, Japanese and East Asian business transactions, and Japanese law and contemporary society.  On June 19, 2012, Professor Haley was awarded The Order of the Rising Sun, Gold Rays with Neck Ribbon, from the Emperor of Japan for his contribution to Japanese law and the education of Japanese legal professionals and academics.
In honor of Professor Haley, the UW School of Law and the Asian Law Center hosted two Festschrift Conferences entitled "Law in Japan and its Role in Asia: Between East and West". The first conference took place at the School of Law in Seattle on October 19, 2012. Following a keynote address by Professor Haley, distinguished Asian Law scholars from around the world discussed the role of courts of law in Japan and elsewhere in Asia, as well as current topics ranging from environmental law in China to corporate finance and insolvency in Japan.
The following week in Tokyo, Professor Haley, joined UW Law School Dean Kellye Testy, Associate Dean Patricia Kuszler and other faculty and staff (Jonathan Eddy, Toshiko Takenaka, Clark Lombardi, Dongsheng Zang, Jonathan Kang and Mie Murazumi) in participating in a second conference, co-hosted by Waseda University Faculty of Law. At Waseda, eminent academicians and members of the judicial bench and practicing bar further expanded on the role of courts in Asia, and particularly on judicialization.
Several of the distinguished Asian Law scholars taking part in both conferences had been Professor Haley's students during their LL.M. and Ph.D. studies at the Asian Law Center. They exemplify the broad reach and robust accomplishments of our alumni.  The Asian Law Center has over 1000 alumni and friends who work as legal academics, lawyers, judges and policymakers in the United States, Asia and Europe.  Its LL.M. and Ph.D. programs have a long and distinguished record of producing future academic leaders, including the Dean of Seoul National University College of Law, the Dean of Chulalongkorn University Faculty of Law, the former Dean of the University of Indonesia Law Faculty, the Associate Dean of Yonsei University, and the Lifetime Distinguished Professor of National Taiwan University.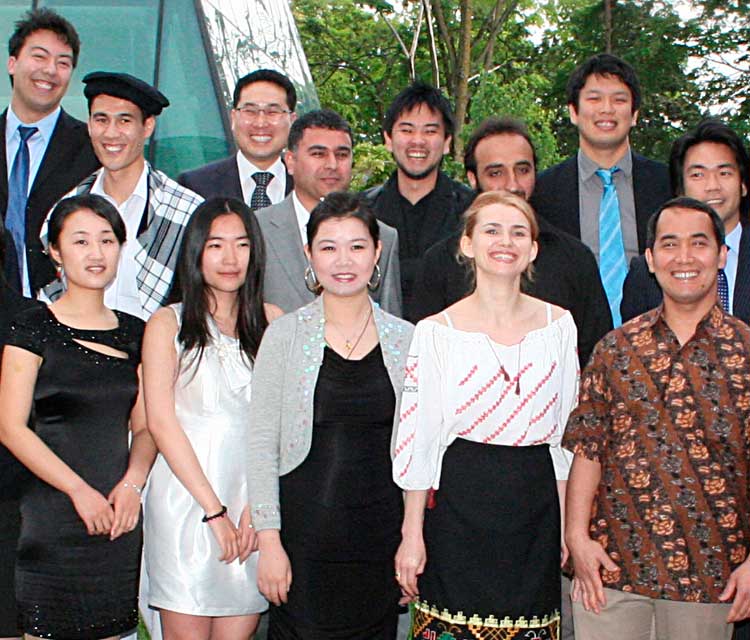 Change in student interests and demand stimulated the formal creation of the Global Business Law track in 2010.  The Center has also recognized an emerging interest among Asian students to study the laws of other Asian countries.  The flexibility of the LL.M. curriculum and breadth of faculty expertise allows the Asian Law Center to innovatively adapt to meet student demand. Established in 1967, the center's Asian Law LL.M. programs have gradually expanded and evolved to include several separate tracks that serve an increasingly diverse student population.  The Asian Law Center is the administrative home to the Asian Law, Global Business Law, Sustainable International Development Law, and General LL.M. tracks.  The Asian [and Comparative] Law track, long the premier program for students from East Asia, is the most longstanding LL.M. track in the Center and is celebrating its forty-fifth anniversary this year.
The Ph.D. program, dating back to 1972, has similarly expanded. The Ph.D. program currently has students from Japan, China, Korea, Taiwan, Indonesia, Vietnam, Israel, Saudi Arabia, Afghanistan and the United States.  It has moved away from a discrete Asian and Comparative Law focus to a much broader array of subject matter, and generates dissertations and scholarship cited by courts and academics throughout the world.  Moreover, Ph.D. graduates have become noted professors and law school deans in Asian countries and have helped to shape modern legal education in Asia.  As the Ph.D. program becomes increasingly global, its graduates will be critical in establishing the rule of law in developing countries and to teaching the next generation.
To best prepare future leaders, the Asian Law Center's teaching and research is designed to address current issues through an integrated academic and practice-based approach. In 2011, the Center hosted an international symposium on the Japanese legal profession after the 2008 financial crisis and the 2011 Tohoku earthquake, bringing together esteemed speakers from the top law firms in Tokyo. A summary was published in the Pacific Rim Law & Policy Journal (Aronson, 21 Pac. Rim L. & Pol'y J. 255, March 2012), also available at http://www.law.washington.edu/pacrim/.
With the UW's Political Science Department, the Center designed and delivered a grant-funded  project,  "Empowering Rural Communities: Legal Aid and the Rule of Law in China" between 2007-2010. This project, led by Professors Veronica Taylor, Susan Whiting, Dongsheng Zang and Hualing Fu of Hong Kong University, delivered legal aid and information to some of China's poorest provinces, while studying the effect of legal aid for civil cases on citizens' understanding of law and the expectation of government to provide access to justice.
Faculty and staff at the Asian Law Center regularly provide expert policy and project advice to national and international agencies.  In 2011, the Center and the UW Law School were selected to partner with the Asia Foundation, particularly in the areas of curriculum reform and clinical legal education, on a four-year USAID award to support Indonesia's justice system. The program, "Educating and Equipping Tomorrow's Justice Reformers" (E2J), will leverage and strengthen the capacity of Indonesian institutions to cultivate a generation of lawyers, public servants and scholars with the knowledge and skills needed to foster and sustain justice reform. 
Similarly, since 2004, the Center developed and administered a project funded by the U.S. Department of State to train legal educators in Afghanistan. Funding for this program was recently extended for an additional five years because of the Center's demonstrated expertise in training lawyers from developing countries and the faculty's practical expertise in Asia, in development law and institutional law reform, and in Islamic Law. The Center's Legal Education Support Program - Afghanistan (previously Afghan Legal Educators Project) underscores our commitment to public service on a global scale.
The Asian Law Center offers sophisticated insight into the legal and regulatory systems that legal professionals need in the complex world of global business, trade and investment.  The Asian Law Center is playing a key role in the Cape Town Convention Academic Project.  UW Law launched the project in July 2011 jointly with the University of Oxford Faculty of Law to facilitate the study of the international Convention on International Interests in Mobile Equipment. That convention has been ratified by nearly fifty nations to address secured transactions involving high value equipment such as aircraft, railway rolling stock, and satellites. The Cape Town Convention will have a major impact on Asia, especially China, India and Singapore.  The project created a comprehensive database of teaching materials to be used in law and business courses. The database and a journal are being established under the joint auspices of the Project and UNIDROIT. http://www.law.washington.edu/Programs/CTCproject/.
From its founding to the present today, the Asian Law Center's research and scholarship, professional training and teaching, and public policy work has had a global impact. As the Center begins its next fifty years, it will continue to support the legal profession, government agencies and NGOs with expert research on Asian and developing legal systems and will be a key participant in the Law School's mission to educate leaders for the global common good.
Asian Law Center, University of Washington Law School