North Korea in Transition
Error message
Deprecated function: Methods with the same name as their class will not be constructors in a future version of PHP; views_display has a deprecated constructor in require_once() (line 3157 of /nfs/bronfs/uwfs/hw00/d62/eacnews/includes/bootstrap.inc).
Deprecated function: Methods with the same name as their class will not be constructors in a future version of PHP; views_many_to_one_helper has a deprecated constructor in require_once() (line 113 of /nfs/bronfs/uwfs/hw00/d62/eacnews/sites/all/modules/ctools/ctools.module).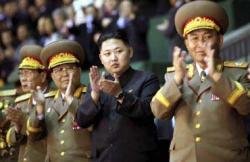 When Kim Jong Il (Kim Chŏng-il), dictator of North Korea, died on September 17, 2011, people had only a vague idea of what kind of government would follow this cultish leader's demise. His third son, Kim Jong Un (Kim Chŏng-ŭn), had been named successor, but nobody knew whether that designation would stick. Kim Jong Il had inherited his position from his father, Kim Il Sung (Kim Il-sŏng), founding leader of the Democratic People's Republic of Korea (DPRK). Kim Il Sung died in 1994, but his son Kim Jong Il had been secretly named his successor at the 5th Korean Workers' Party Congress in 1974; this was publicly announced at the 6th Party Congress in 1980. By the mid-1980s Kim Il Sung's 20-year campaign to groom his son as his successor had succeeded and Kim Jong Il was in day-to-day control of the country well before his father died. Seasoned observers of North Korea were not surprised, therefore, that there was a smooth succession from father to son in that case.
Things were not so simple in the fall of 2011, however. Though Kim Il Sung was a charismatic ruler with a personality cult, he had ruled through institutions—first the DPRK state, and after 1972 through the Korean Workers Party—but Kim Jong Il ruled through personal power. The Korean Workers Party Congresses were supposedly the central organizing principle by which officers were "elected" every five years. Yet no Party Congresses were held after 1980. Plenums of the Central Committee gradually stopped after 1980, and even the Politburo began to meet infrequently as a full body. Kim Jong Il worked hand-in-glove with high military cronies, and held the Foreign Ministry under close control. The 1998 Constitution that institutionalized Kim Jong Il's rule made the independent National Defense Commission (not to be confused with the Party Central Military Commission, a less powerful body) the supreme seat of power, bypassing both the Korean Workers Party and government organs. Moreover, by the time Kim Jong Il died he had not spent years grooming a son to take over power the way his father had done for him.
Kim Jong Il's Health Crisis
In September 2008, Kim Jong Il apparently faced a severe health crisis—probably a stroke—from which he almost died. This brought the succession question to a head. Kim Jong Il had three sons by two consorts. While the eldest by the senior consort, Kim Jong Nam, might have been favored, he had two strikes against him: he had been discovered by the Japanese trying to enter the country at Narita airport, supposedly in order to visit Disneyland, and his mother, Song Hye-rim, had died in 2002 leaving him no advocate in the inner court. His father reportedly considered him a "flake" (kwatcha). Kim Jong Il had two sons by his third consort, Ko Yŏng-hŭi. Both had been educated for a few years in Switzerland in their youth. Kenji Fujimoto, Kim Jong Il's sushi chef and one of the few persons to have gotten close to the Kims and written about it, reported, however, that Kim Jong Il considered the eldest, Kim Jong Chol, "too soft" and admired his youngest son, Kim Jong Un, as being "just like his father", physically robust, a good drinker, and with having a will to power.
By April 2009, then, rumors were coming out of North Korea that Kim Jong Un had been designated successor to his father Kim Jong Il, and had been elevated to a middling position in the National Military Commission. By June, following North Korea's second nuclear test in the month before, this decision was reportedly conveyed to North Korea's governing authorities. There was just one problem. Kim Jong Un, who is thought to have been born in 1983 or 1984, was only twenty-four or twenty-five at that time. Although he had attended military school and Kim Il Sung University after returning to North Korea from a couple years of schooling in Switzerland, he had no experience in high office.
During this period, however, the Korean Workers Party was being rebuilt under the leadership of Kim Jong Un's uncle, Jang Song Taek (Chang Sŏng-t'aek). A Party Delegates Conference was convened in September 2010, the first large-scale party meeting since the 6th Party Congress of 1980 that had ratified Kim Jong Il's succession. Party Delegates Conferences (tang taep'yoja taehoe) differ from National Party Conferences (tang taehoe) in that they do not require new elections to party positions. They have been useful to the North Korean authorities when they need to rearrange power relations within the Party and do not have the time (and possibly support) to go through the process of electing new members. Although Kim Jong Un was not announced as formal successor at that time, he was appointed to the Party Central Committee and to the Party Central Military Commission. A Plenum of the Central Committee, the first since the 1980s, quickly followed; Kim Jong Il reported on his recent trip to China.
The Succession Takes Place
This was the state of affairs when Kim Jong Il died in September 2011. Kim Jong Un at this point had not been appointed to the Party's Politburo or the highest levels of the National Military Commission. Would Kim Jong Il's plans for his third son succeed? They did. Nobody had enough power to pose a threat to Kim Jong Un, and Kim Jong Il had apparently appointed "regents" to guide Kim Jong Un through the succession. Analysts noted the eight people accompanying Kim Jong Il's hearse in his public funeral were civilian leaders on the left side: Kim Jong Un, his uncle Chang Sŏng-t'aek, Party Secretary Kim Ki-nam, and Chairman of the Supreme People's Assembly Ch'oe T'ae-bok. On the right side were military leaders: Ri Yŏng-ho, Chief of Staff of the Korean People's Army and close associate of Kim Jong Il; Kim Yŏng-ch'un, Secretary of the Department of Armed Forces, Kim Chŏng-gak, Head of the Army Political Bureau; and possibly U Tong-ch'uk, head of the Secret Police (under the personal control of Kim Jong Il. This division seems to mimic the Chosŏn Dynasty division of officials into the munban and muban—the civil and military ranks. Analysts are uncertain about U Tong-ch'uk's identity because they have no pictures of him. Jang Song Taek on the civilian side and Ri Yŏng-ho on the military side apparently guided the succession process. Kim Jong Un was subsequently named supreme leader, and appointed to higher and higher military and civil positions.
Of the "regents", Jang Song Taek is an especially interesting figure. Married to Kim Jong Il's younger sister, Kim Kyŏng-hŭi, his career has had ups and downs throughout their marriage. He makes an ideal regent, however, because his wife had been close to her brother, and is reported to have a strong personality. Moreover, they have no surviving children to favor over their nephews; their only daughter reportedly committed suicide in Paris in 2006. And, as mentioned before, Chang has been busy rebuilding the Party, apparently to create an institutional structure through which Kim family rule can be maintained.
Policy Implications of Kim Jong Un's Succession
With the succession apparently proceeding smoothly in the fall of 2011, by the winter of 2012 speculation naturally turned to what kinds of policies the Kim Jong Un regime might follow. Interest has focused on two main issues: whether North Korea will continue its nuclear program and nuclear testing, and whether North Korea will now at last take economic reform measures similar to those taken by China and Vietnam. In the short run, rapid change seems unlikely. North Korea's ministries and military are highly entrenched, and a young untested leader does not seem likely to have the power and authority necessary to make radical changes right away. Moreover, at the time of Kim Jong Il's death, the DPRK was in the midst of feverish preparations to celebrate the centennial of Kim Il Sung's birth in April 2012. The New Year's message of 2012, in fact, emphasized Kim Jong Un's determination to carry out this planned celebration, and many thought this would include another nuclear or missile test.
For the centennial event, reporters were invited to North Korea to witness a new North Korean attempt to launch a satellite using a three-stage rocket. The rocket was launched on April 12, lasting only 81 seconds before it broke up when the second stage was about to ignite. With foreign reporters learning of this in real time from their home offices, it was a failure that could not be covered up. It was acknowledged by the North Korean authorities and even announced on domestic television—an unprecedented development. Yet another Party Delegates' Conference quickly followed on April 20, declaring Kim Jong Il "eternal Party General Secretary", and creating a new position of First Secretary for Kim Jong Un.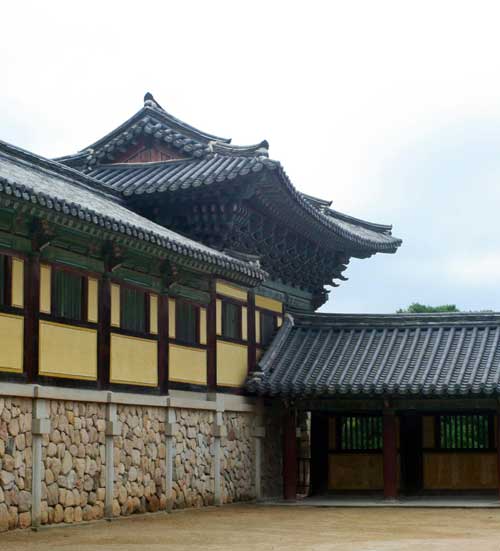 In June 2012, a Plenum of the Politburo met and to outsiders' surprise relieved Ri Yŏng-ho, the supposed military guarantor of Kim Jong Un's succession, of all his Party positions—membership in the Politburo Standing Committee, membership in the Politburo itself, and membership in the Party Central Military Commission. He was replaced by Hyŏn Yong-ch'ŏl who had been rising since 2010. The official excuse for Ri Yŏng-ho's replacement was "illness", but reports out of North Korea also hinted that Ri's strong opposition to economic reform measures was also an important factor. Conspiracy-minded analysts even suspected that the public missile failure had been staged in order to provide a pretext for getting rid of critical military personnel who were obstacles to North Korea's economic revival.
Soon it was reported that Jang Song Taek was visiting China to revive trade, and that commercial enterprises that had long been under the control of the military were reverting back to civilian government control. It may be that the "second economy" (the independent military economy) is being cut back. If so, this has implications for military spending and the speed of missile and nuclear development. Civilianization of the military economy, moreover, may be combined with re-implementation of modest market-oriented reforms that were first introduced in 2002 as the "July 28th Measures to Improve Socialist Economic Management". These measures allowed producers to retain more of the goods they make, allowed trading in markets, and allowed enterprises more autonomy and independent rationality in management without Party interference. Through retrenchment after 2005 had brought the reforms to a halt, and even reversed them, speculation has focused on whether they are being implemented again.
Many observers of North Korea therefore had high hopes that a decisive announcement would come out of the 12th Supreme Peoples' Assembly that met on September 25, 2012. No startling public announcements along these lines were announced. The main "reform" was adding a year to the 11-year compulsory education system to make it a 12 year system similar to those found in the US, Japan, and South Korea. As in times past, however, other decisions may have been made that have not yet been publicly announced.
On the one hand, on October 1, 2012 Vice Foreign Minister of the DPRK Pak Kil Yon addressed the UN General Assembly complaining about the threat of thermonuclear war in the Korean peninsula, denouncing the Security Council (which has sanctioned North Korea for its nuclear and missile tests) as an undemocratic institution that should be under the control of the General Assembly (in which the Non-aligned Movement has a majority), and supporting the regime of Syria's Bashar al-Assad. On the other hand, on October 2nd, in the separate meeting in New York of the Foreign Ministers of the Group of 77 (non-aligned developing countries), Pak talked about North Korea improving its economy. The vocabulary of "July 28th" has revived in North Korea, and the regime is moving forward with a New Economic Zone on the Chinese border, in which Chinese currency will be allowed to freely circulate. Signs point to North Korea concentrating on improving economic conditions, but in order to do so it will need aid and increased trade. However, trade cannot improve without freedom from the sanctions instigated by North Korea's nuclear program.
North Korea in 2013
In any case, North Korea's recent missile and nuclear activities have disambiguated much of Kim Jong Un's foreign policy intentions. On December 12, 2012, the North Koreans succeeded in launching a small satellite into orbit using a three-stage rocket design that had failed in the past, and that could be adapted to long-range missiles. Official North Korean sites have announced that North Korea aims to be able to threaten the United States with nuclear-tipped missiles. North Korea's third nuclear test on Feb 12, 2013 indicates that their nuclear development program is proceeding apace. As of this writing, experts have not determined whether the latest nuclear test is of a plutonium bomb as in the past, or a new highly enriched uranium blast supplied by the advanced enrichment facility shown to Dr. Siegfried Hecker in November 2010. In either case, the North Koreans have demonstrated the ability to make progress on nuclear and missile development, despite the stringent UN sanctions supported by both the United States and China. The presidential elections in South Korea on December 18, 2012 resulted in the election of Park Keun Hye, daughter of former dictator Park Chung Hee. While Park campaigned on a platform of measured negotiation with North Korea, the events of December 2012 and February 2013 now leave her little room for flexibility. It seems that we are in for "more of the same" in a North Korea in which economic development and the social welfare of the people takes second place to nuclear and missile development. China will deplore, but not seriously punish, North Korea, whose stability they still deem important, and South Korea will be left without a North Korea willing to engage in good faith negotiations to reduce tensions. In the end, the North Korean regime appears to have determined that only continued tensions on the Korean peninsula will allow it to survive.
Jackson School of International Studies