Retirements, New Faculty and Staff
Error message
Deprecated function: Methods with the same name as their class will not be constructors in a future version of PHP; views_display has a deprecated constructor in require_once() (line 3157 of /nfs/bronfs/uwfs/hw00/d62/eacnews/includes/bootstrap.inc).
Deprecated function: Methods with the same name as their class will not be constructors in a future version of PHP; views_many_to_one_helper has a deprecated constructor in require_once() (line 113 of /nfs/bronfs/uwfs/hw00/d62/eacnews/sites/all/modules/ctools/ctools.module).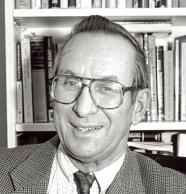 Professor Don Hellmann
In the summer of 2012, Professor Don Hellmann announced his retirement from full-time teaching at the University of Washington.  He will continue as a faculty member for the foreseeable future, but looks forward to devoting more time to the creation of new international institutions. Hellmann came to the University of Washington in 1967, a year when the university was one of only ten institutions that possessed complete graduate programs in Japan Studies. In 1971, the Board of Regents designated the Institute of Foreign and Comparative Area Studies to house "all of the major area studies programs on campus," including those of East Asia. Hellmann was named acting director and served tirelessly in many administrative capacities in order to expand the University's prestige and resources for the study of Japan and other countries of East Asia. Hellmann's first book, based on his dissertation, was retrospective: Japanese Foreign Policy and Domestic Politics: The Peace Agreement with the Soviet Union (University of California Press, 1969), while his next book, Japan and East Asia: The New International Order (Praeger, 1972), described Japan's foreign policy decision process as "almost uniquely designed to inhibit positive, innovative policy and a behavioral pattern in the area seemingly purposely designed to ruffle feathers."
Throughout this engagement with a broad national and international community, Hellmann has also been committed to institution building, collaboration, and teaching.  He was director of the APEC (Asia-Pacific Economic Cooperation forum) Study Center at the University of Washington and was director of the UW's Institute for International Policy.  In 1983, he helped create the Task Force course for International Studies majors in the Jackson School, which, as a program capstone course, allows students to address real-world foreign policy issues, collaborate in drafting a written recommendation and oral presentation, and have their work evaluated by national leaders with extensive foreign policy experience.  A tireless procurer of grant funds, he has worked to endow fellowships, build new programs, and equip a UW classroom with interactive internet facilities to make real-time interaction with other classrooms around the world possible.  He is currently developing a trilateral course to be offered at UW and universities in Japan and Korea, with class lectures and discussion via the internet,  and for four decades has been a passionate teacher, offering courses in the Political Science Department and the Jackson School on East Asia that consider both big-picture and country-specific issues.  He has advised countless graduate students in their work at both the masters and doctoral levels and his former students hold positions in government, policy institutes, and universities around the world.
Article courtesy of Japan Studies Newsletter.
Professor Luke Bergmann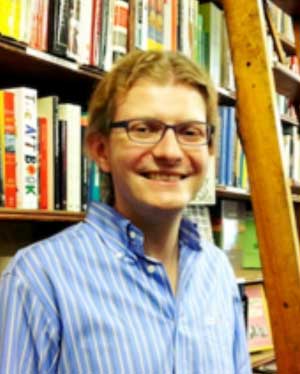 Luke Bergmann joined the Department of Geography in September 2011 and the China Studies faculty in 2012. While completing his graduate studies at the University of Minnesota (Ph.D., 2012), he spent much of his time in Beijing and in the Pearl River Delta.
With a background ranging from the theoretical humanities to physics and complexity, Dr. Bergmann is currently working on understanding how land use and carbon emissions around the world are connected through economic globalization to the lives of consumers elsewhere in the world. He is especially interested in using this globalized perspective to understand how environmental issues and landscapes in China are connected to lives in North America. Other projects relevant to China include collaborative research contextualizing the evolution and persistence of influenzas in landscapes of Southern China in the intersection of a variety of factors—genetic, ecological, agricultural, industrial, financial, historical, and transnational. Dr. Bergmann found the presence of a renowned and dynamic academic community around the study of East Asia to be one of the key attractions of joining the University, and he is very pleased to have the opportunity to contribute to it.
Kristi Heim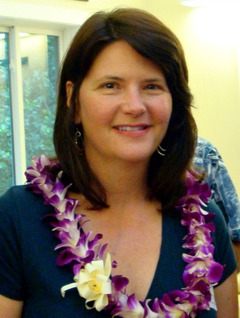 Kristi is familiar with the Jackson School, having graduated with an MA in China Studies from JSIS in 1995. Following graduation, she pursued a successful career as a journalist, having worked as a staff writer for the Asian Wall Street Journal in Hong Kong, as Seattle Bureau Chief for the San Jose Mercury News, and since 2004, for the Seattle Times as senior business and international affairs reporter.  During her years at the Seattle Times, Kristi produced award-winning, in-depth stories with an emphasis on global business, technology, and philanthropy.  We're very pleased to have her back with us in her new staff role as Assistant Director for the Confucius Institute.