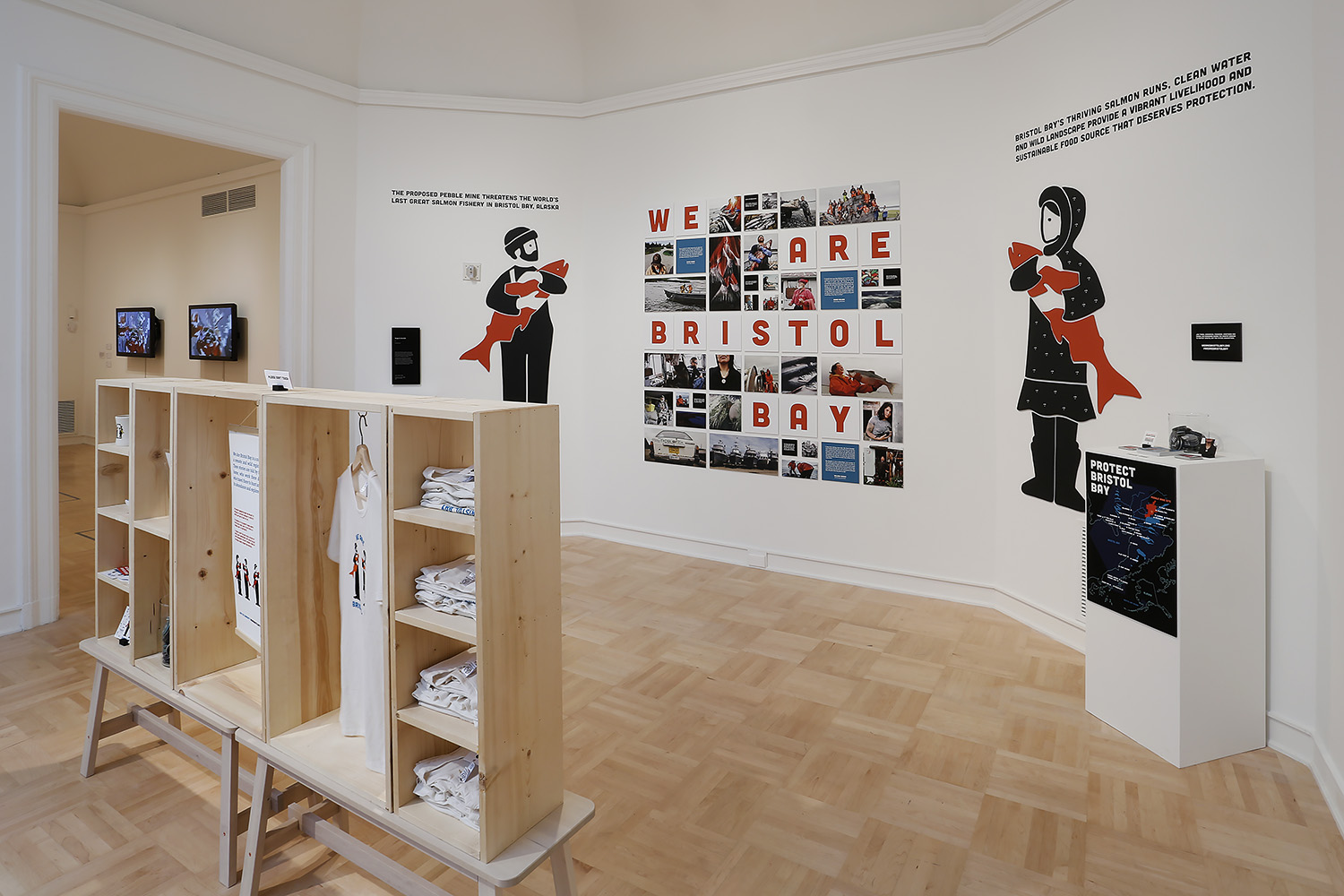 Thesis
Design for the Wild: Strategies for Designers Working in Environmental Advocacy
Designer Statement
This thesis addresses an urgent issue facing my own community of commercial fishermen in Alaska. Bristol Bay, the world's last great salmon fishery, is threatened by plans to develop the largest open-pit mine in North America — Pebble Mine. According to EPA scientists, this gold and copper mine would result in a complete loss of fish habitat.
I believe that design can help advocates for Bristol Bay successfully oppose mining interests—by creating communications that are targeted towards key decision makers at the federal, state, and local level, and by engaging stakeholders in a community campaign to last the duration of the mine's permitting process.
Read the full thesis publication.
Bio
Emma Teal Laukitis was raised on a salmon fishing boat in western Alaska. Though she left home to study English at Williams College in Massachusetts and art in Italy, the sea sang her home each summer to fish with her family. After college, Emma and her sister founded Salmon Sisters, a seafood company and clothing brand inspired by their coastal heritage. They are celebrating their 5th year in business.
At the University of Washington, Emma's work has continued to tell stories of the sea, exploring the intersection between culture and the environment. Her thesis focuses on a threat to the livelihood of her fishing community and the world's largest remaining wild salmon run – the proposed Pebble Mine in Bristol Bay, Alaska. She asks, how can designers most effectively support environmental advocacy efforts? How do we protect what we love?
Education
MDes, University of Washington, Seattle, 2018
Williams College, 2013
Awards
de Cillia Graduating with Excellence Award, 2018
Frank L. and Catherine D. Doleshy Endowed Fund Fellowship recipient
Committee
Karen Cheng, chair (Visual Communication Design)
Annabelle Gould (Visual Communication Design)
Dominic Muren (Design)