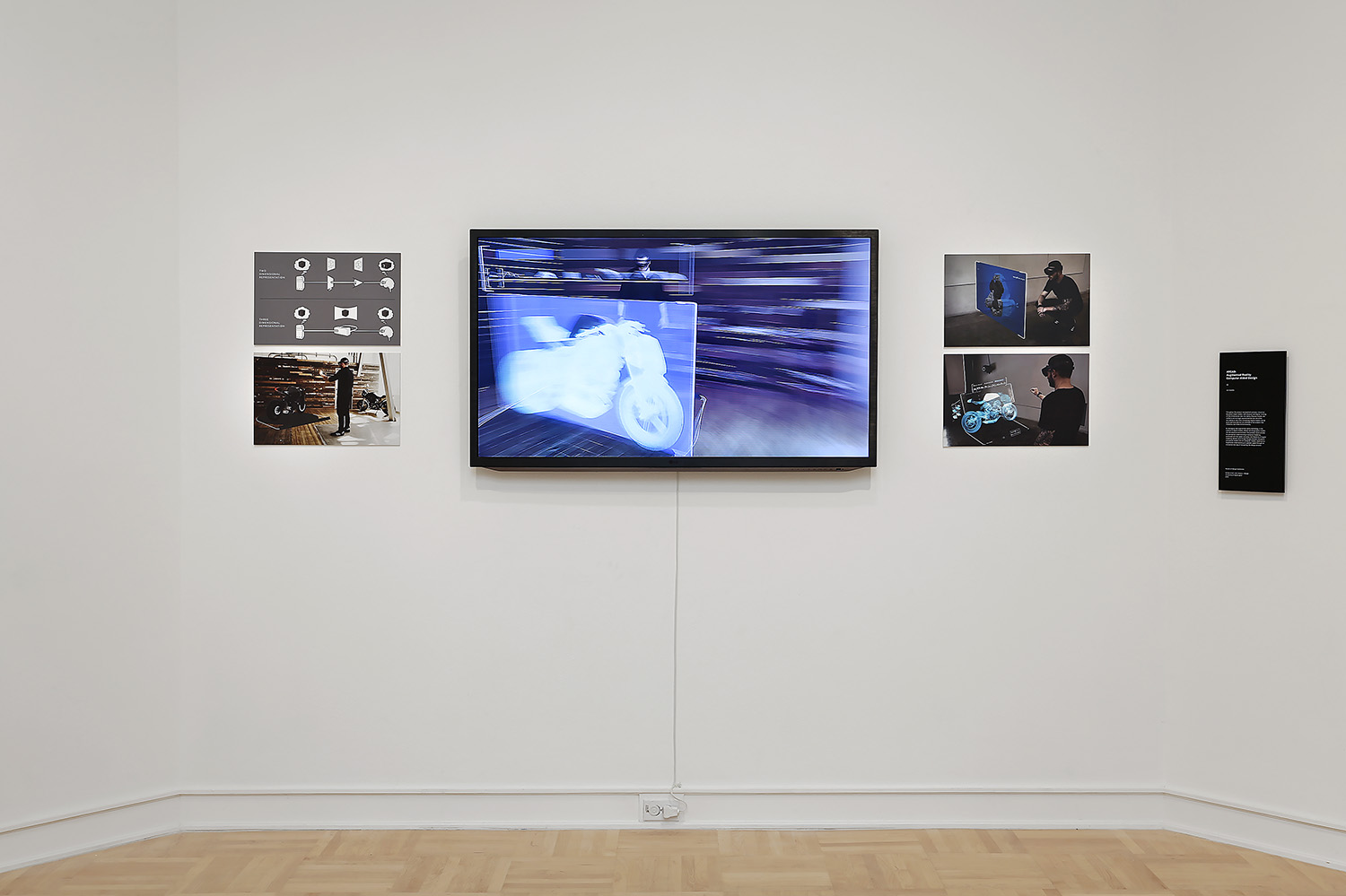 Thesis
ARCAD: Augmented Reality Computer Aided Design
Designer Statement
Throughout the product development process, industrial designers create models, both physical and digital, to bring a three-dimensional idea into reality. Physical models are crafted to act as rough approximations but are either low-fidelity or very time consuming. Digital models can be quick and accurate but are confined to flat screens that inherently lack three-dimensionality.
By leveraging new augmented reality technology in the creation of digital models, ARCAD can bring digital models into the physical environment. This process could provide the perceptual understanding of physical modeling combined with the speed, accuracy, and flexibility of digital modeling. ARCAD could bridge the gap between designers' conceptual models and 3D computer models, leading to a heightened understanding at a greater speed through an innovative new way of navigating the design process.
Read the full thesis publication.
Bio
Born in Denver Colorado, Joe Costello is a practicing designer, car and motorcycle enthusiast, technologically-savvy tinkerer, and ravenous information-seeker. After a varied occupational background working as a metal finisher and plater, sign shop manager, and ASE-certified automotive technician, he was drawn to the design field. While these previous vocations cultivated a strong work ethic and an understanding of a variety of electronic and mechanical componentry, in industrial design he found a creative outlet beyond merely repairing existing machines.
After earning a Bachelor of Science in Industrial Design from Metropolitan State University of Denver, he accepted a full-time position at the 30-year-old firm of Samson Design in Boulder. During his tenure at this tight-knit consultancy, a breadth of professional design skills were honed quickly. Through collaborative engagement in his clients' design processes, from ideation to manufacturing support, and by applying a polymathic skillset, he grew from an intern to a project lead in two and a half years and brought a variety of projects to market.
Having gained several years of experience in product development, he sought to enrich, widen, and supplement his knowledge from a new set of mentors and colleagues through the University of Washington's MDes program. There he has helped to teach classic design skills, gained exposure to new design methodologies and philosophies, and been surrounded by others similarly interested in technological boundary-pushing. His thesis work, focusing on the intersection of industrial design and interaction design, is intended to push beyond what is currently possible in augmented reality.
Education
MDes, University of Washington, Seattle, 2018
BS, Industrial Design, Metropolitan State University of Denver, 2012
AAS, Automotive Technology, Lincoln College, 2005
Committee
Axel Roesler, chair (Interaction Design)
Jason Germany (Industrial Design)
Paul Hoover (Artefact)