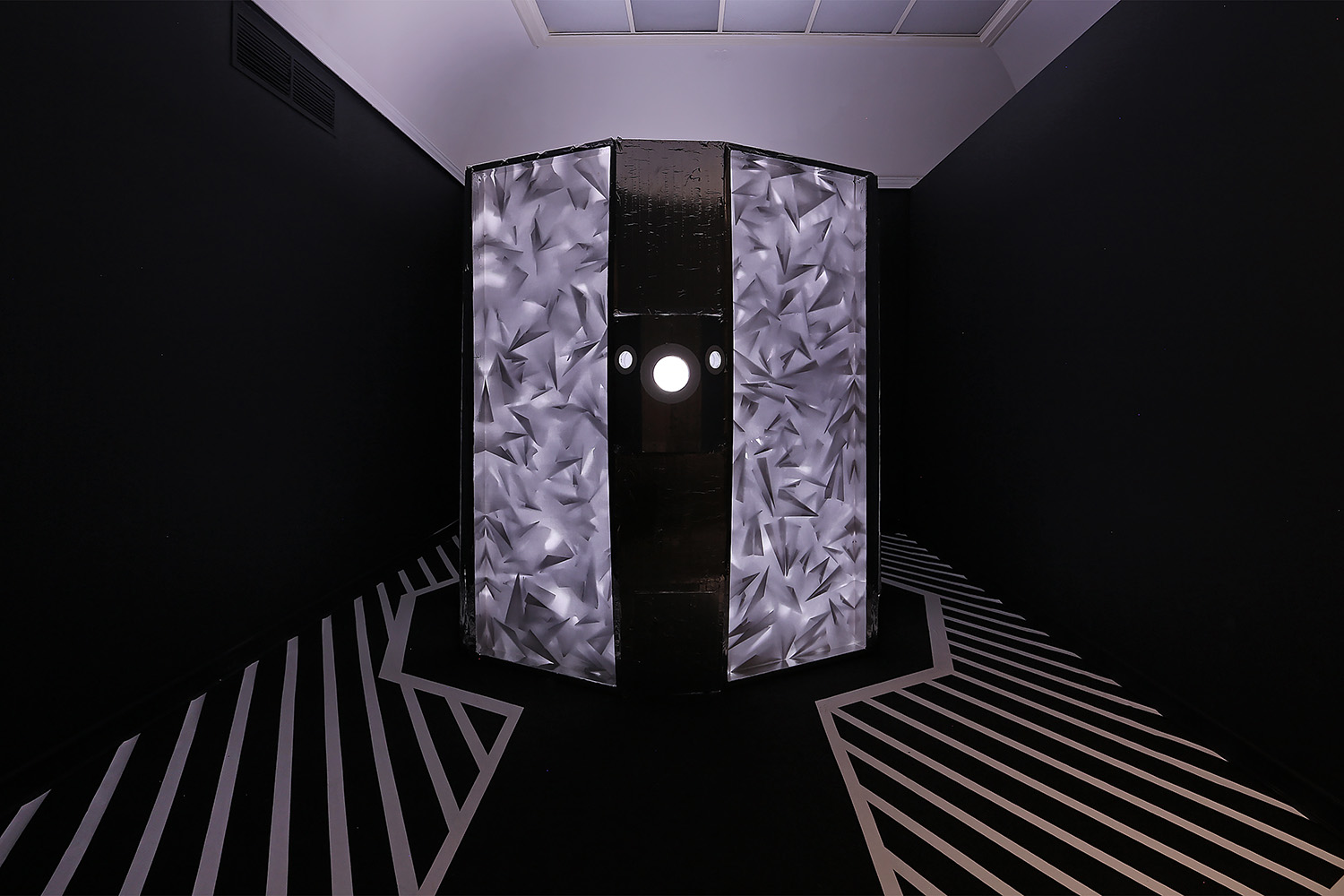 Artist Statement
I identify as a multimedia and interdisciplinary artist who creates situations that explore contemporary ideas of self actuating. Through theatrical terminology, I explore the inner workings of humanity, discerning the "theater of the self." Digital and physical interface, the drive for legitimate connection, and isolation within oneself or community manifest the objects readily described as props, sets, and performers.
My work is a query into the way I interact with objects and the tension I feel from my own virtual disembodiment. I am interested in the virtual pushing into the physical and vice versa. The work focuses on how identity and intimacy are becoming orchestrated by one's participation within both realities.  The narrative arc of contemporary existence insists that I stretch myself to be protagonist, antagonist, and supporting characters to my multiple selves.
Katie Schroeder received two BFA's from Herron School of Art and Design in Indianapolis, Indiana. Her work focuses on the roles technology plays in social intimacy and isolation, often using found and constructed objects that manifest in installation, video, and performance.  Her most recent work was displayed in the Specialist Gallery's SPEC Space (Seattle, WA) as a solo show: Menagerie. She has also exhibited in other galleries around Seattle including the Jacob Lawrence Gallery, The Alice, and at a pop up gallery in Capitol Hill. While a graduate student, Schroeder broadened her understanding of online community, technology, and media consumption in hypermodernity.
Education
MFA, 3D4M: ceramics + glass + sculpture, University of Washington, Seattle, 2018
BFA, Sculpture, Herron School of Art and Design, 2016
BFA, Ceramics, Herron School of Art and Design, 2016
Awards
de Cillia Teaching with Excellence Award, University of Washington, Seattle, WA, 2018
Solo Exhibitions
Navigate, CMA, Seattle, WA, 2018
Menagerie, Specialist's SPEC Space, Pioneer Square, Seattle, WA, 2018
Group Exhibitions
206Q, Fred's Wildlife, Capitol Hill, Seattle, WA, 2018
Lush, Big Car, Indianapolis, IN, 2016
Committee
Doug Jeck, chair (3D4M)
Claire Cowie (Interdisciplinary Visual Arts)
Martin Jarmick (DXARTS)
Amie McNeel (3D4M)
Emily Zimmerman (Jacob Lawrence Gallery)