Who's Who in Washington State 1930s
Below are short biographical sketches of selected political leaders, editors, artists, and activists:
Carl Brannin (1888-1985)
Carl Brannin's affiliation and leadership in the Seattle Labor College, ACLU, and Unemployed Citizens' League led to improvements for the unemployed, workers and non-workers alike during the Great Depression. As editor of Vanguard, his ideas and teachings for reform fell into the hands of many throughout Seattle, creating an air for change.  On September 22, 1888 in Cisco, Texas, Carl Brannin, a devoted social activist and talented journalist, was born. Brannin's contribution to political and social reform impacted several large cities across America; his influence did not fail to reach Washington. Carl Brannin began his lifelong struggle for social justice and perfected his journalistic abilities while attending the Agricultural and Mechanical College of Texas.
More...
Carl Brooks (1908- )
Carl Brooks was a civil rights activist, labor leader, and member of the Communist Party (CP) in the state of Washington. Born in 1908 and raised in Seattle, in 1934 Brooks replaced Revels Cayton as president of the League of Struggle for Negro Rights and during his brief tenure led a number of direct-action protests against segregated businesses in Seattle. In the mid to late 1930s, Brooks, along with several other local Communists, became active in the Washington Commonwealth Federation (WCF), a collection of labor unions and political reformists that quickly emerged as a influential left-wing caucus of the state Democratic Party. In November of 1936, Brooks campaigned on the WCF platform for the state legislature. The following year he represented the WCF in Philadelphia at the second National Negro Congress, a Popular Front effort to unite the various civil rights organizations operating at the time under a single banner. More...
A. Scott Bullitt (1877-1932)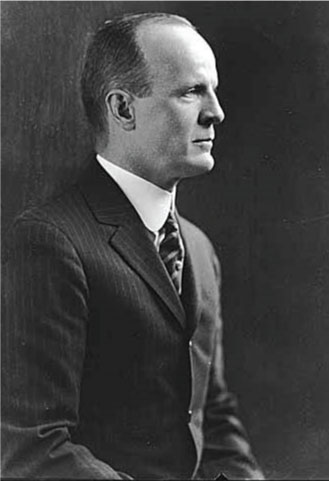 Alexander Scott Bullitt II was a leader in the development and strengthening of the Democratic Party in Washington State. Never elected to state or national office, Bullitt worked to build the Party as Washington State Democratic National Committeeman from 1928 until his untimely death in 1932. Although he had a relatively short career, Bullitt left an indelible mark on party poltics in the state. Bullitt was born in Louisville, Kentucky on January 23, 1877. The history of the Bullitt family is filled with ties to politics and law; so, it was only natural that A. Scott Bullitt followed in his ancestors footsteps. More...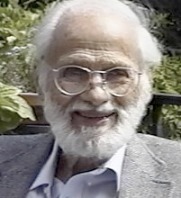 John Caughlan was instrumental in championing the civil rights of Communist Party members in a legal career spanning six decades. Born in Missouri in 1909 and raised in Seattle, he returned to the Northwest after completing a law degree at Harvard in 1935. He worked briefly for the King County Prosecutor's Office before taking a leave of absence to defend Communists during a red scare in Grays Harbor County. After representing the Grays Harbor Civil Rights Committee he was blocked from returning to his job at King County after refusing to denounce the Soviet Union. Thereafter, he went into private practice and took on some of the most celebrated cases involving Communists and unions in Washington State. More...
Revels Cayton (1907-1995)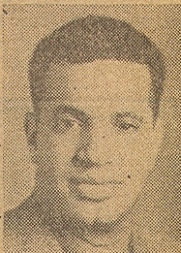 Revels Cayton was the son of a prominent African American publisher and community leader, grandson of the first African American elected to the United States Senate, and brother of noted sociologist Horace Cayton, Jr. Revels carried on the activist tradition of his family through interracial union organizing and radical politics. He joined the Northwest District of the Communist Party in 1934 after serving as secretary of the local chapter of the International Labor Defense. That same year he organized a Seattle chapter of the CP's League of Struggle for Negro Rights and campaigned for city council on the Communist Party ticket. Cayton spearheaded most of the Northwest Party's early initiatives on behalf of African American rights, including actions against segregeted businesses and a proposed legislative ban on interracial marriage, support for the Scottsboro defendants, and the Party's campaign for the freedom of accused murderer Theodore Jordan. More...
Howard Costigan(1904-1985)

Born in 1904, Howard Costigan grew up in Seattle but graduated Centralia High School, where he became president of the student body. He was also a member of the Centralia High debate club for three years. He said he witnessed the infamous assault on the IWW (Wobblies) Hall in Centralia by American Legionnaires on November 11, 1919, an event that shaped the direction of his life to fight for social and economic justice. He attended Whitman College and Bellingham Normal School and trained as a teacher. Costigan rose to prominence as a result of nightly and then twice-nightly political commentaries on KPCB radio. He was also the leading force in publishing the Washington Commonwealth Builder, the journal of the Washington Commonwealth Federation [link to web site on WCF material from earlier class]. In 1936, with the ban on Communist participation in the WCF lifted, he was asked to join the party. This was the era when the WCF became one of the "front" organizations of the Communist Party. More...
William Cumming (b.1917)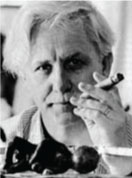 A nationally regarded painter, a remarkable teacher and political radical, Bill Cumming's fiery spirit and immense talent has shaped Northwest art for over ninety years. A founding influence of the Northwest School, Cumming worked as a painter with the Works Progress Administration Federal Art Project, and was active in the Communist Party until 1957. In the 1960s Cumming began a teaching career at the Burnley School of Professional Art, later renamed the Seattle Art Institute, that continues to this day. More...
Hugh DeLacy (1901-1976)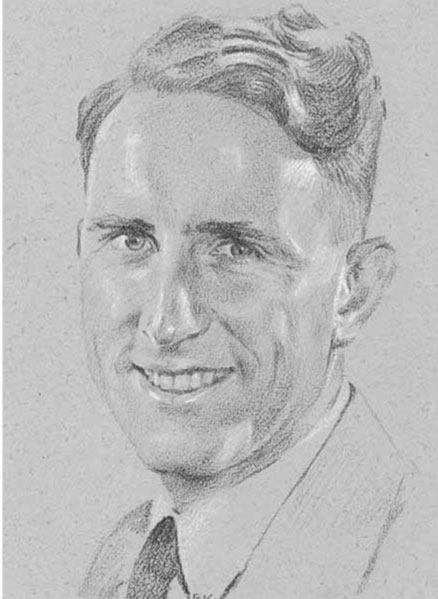 Hugh DeLacy was president of the Washington Commonwealth Federation from 1940-1945. He was born in Seattle in 1901 and worked as a marine fireman and a laborer before earning a Master's Degree in English at the University of Washington in 1932. He first gained notoriety in 1937 when he decided to campaign for the Seattle City Council. At the time DeLacy was a young English professor at the UW, but was fired by the university when he declared his candidacy. DeLacy's dismissal provoked a storm of protest among progressives and labor groups, led by the Washington Commonwealth Federation. He was ultimately elected to the city council as a WCF Democrat. More...
Eugene Dennett (1908-1989)
Dennett, the son of socialists who named him after socialist presidential candidate Eugene Debs, was born in Massachusetts in 1908 and raised in Oregon. He trained as a teacher and was living in Portland when he joined the Communist Party in 1931. The following year, he quit his job to become district agitprop in Seattle. Working in both Seattle and later Bellingham, he became active in the Inland Boatmen's Union and helped to recruit members for the party. As a result of a red scare arising from early inquiries of the state committee on Un-American activities set up by Senator Albert Canwell [link], Dennett was rumored to be an FBI informant, a charge he denied. During meetings with the disciplinary arm of the Communist Party, the District Control Commission, Dennett was accused of being "subjective" and of holding an "anti-leadership attitude. More...
John Francis Dore (1881-1938)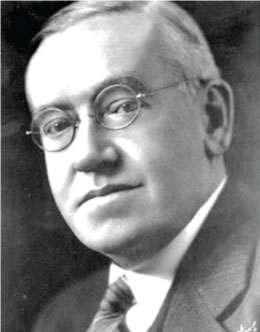 John F. Dore's served as mayor of Seattle from 1932-1934 and again from 1936 until his death in 1938. He began his political career as a fiscal conservative but by his second term he had almost completely reversed his ideology, defending labor, refusing to cut wages for municipal workers and supporting strikers. John Francis Dore was born December 11, 1881 in Boston, Massachusetts but moved to Seattle with his family in 1893 (Wilma). He returned to Massachusetts to attend Harvard then came back to Seattle in 1903 to work as a journalist for the Seattle Post-Intelligencer among other newspapers. More...
Charles F. Ernst (1886 - 1968)
Charles F. Ernst was the first director of the Washington State Emergency Relief Administration ( SERA), which would later be renamed the State Department of Social Security , serving from 1933 to 1938. He was appointed by Governor Clarence D. Martin, a conservative Democrat, and the two shared the belief that many of the unemployed were able-bodied men and women not trying hard enough to find jobs. Acting on this stern view, Ernst kept a close watch on relief services and came under a lot of criticism from organizations supporting the unemployed during the Great Depression. More...
Mary U. Farquharson (1901-1982)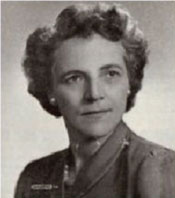 Mary Farquharson, Senator of Washington State from 1935-1941, was a fierce advocate for social justice and peace. She was involved in several organizations including the ACLU, the Women's International League for Peace and Freedom, and the Fellowship of Reconciliation. During her time as Senator she fought to end racial discrimination, improve education and secure fair employment practices, especially for women. Born Mary Ulanah Nichols on April 5, 1901 in Tacoma, Washington, she studied at the University of Washington and received a degree in English in 1925 (Farquharson). During her time at the UW she met Frederick Farquharson, a professor of Civil Engineering. The two married June 22, 1925. More...
Roland Hill Hartley (1864-1952)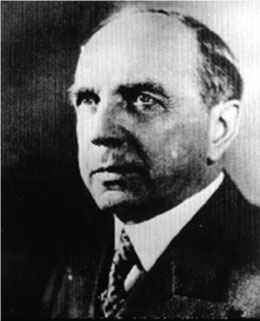 Roland Hill Hartley served as mayor of Everett, Washington from 1910 to 1911 and as governor of Washington State from 1924 to 1932. An influential politician and conservative businessman, Hartley clashed politically with those involved in education, lumber and the labor movement. He staunchly opposed what he considered to be excessive government spending, including welfare and higher education. His term as governor of Washington was marked most notably by his dismissal of University of Washington president Henry Suzzallo, who refused to accept Hartley's attempts to cut funding to the university. In 1926, just two years into his governorship, there was a petition to recall Hartley from office, mainly as a result of the firing of Henry Suzzallo, but insufficient signatures were received to move the recall forward. More...
Hutchen Hutchins (1903-1990)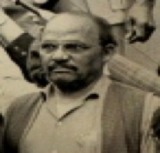 Hutchen R. Hutchins attended the Lenin School in Moscow in the late 1920s. In 1932 he moved from New York City to Seattle to serve on a three-member District 12 Communist Party Executive Committee. That same year he helped organize one of the largest demonstrations of unemployed workers in the State's history. In 1933 he was replaced, along with the other two members of the Executive Committee, by a new Executive Secretary, Morris Rappaport. Hutchins stayed in Seattle and retained a Marxist political orientation, although it is unclear whether he remained an official member of the Communist Party. In the late 1930s he was president of the Negro Workers Council, an Urban League-initiated worker education program. More...
Joseph Sylvester Jackson (b.1904?- )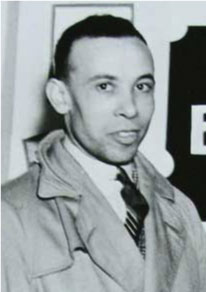 Joseph S. Jackson was the first executive secretary of the Seattle Urban League, which was founded in 1930.  He also established the African American branch of the Unemployed Citizens' League during the start of the Great Depression in 1931 and was the first to organize statistical studies of Seattle's African American community.  Jackson graduated from Livingston College in Salisbury, North Carolina in the summer of 1928 and that following fall, he enrolled the New York School of Social Work with a fellowship awarded to him by the National Urban League.  He worked at Brooklyn Urban League briefly before leaving New York to fill Seattle Urban League's position in 1930.  More...
Wesley Livsey Jones (1863 - 1932)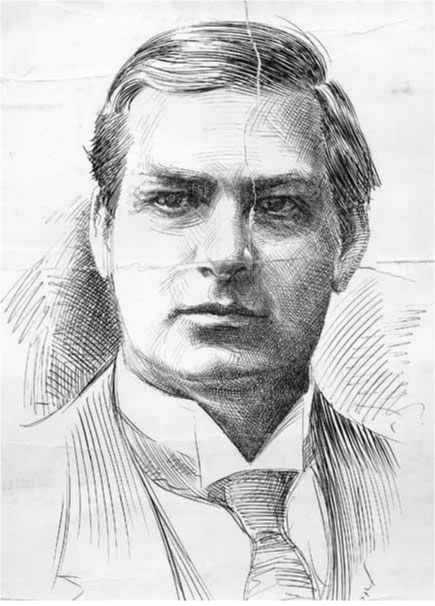 Wesley L. Jones was a Republican Congressman and U.S. Senator from Washington.  He labeled himself "conservatively progressive" and was a strong supporter of President Herbert Hoover.  He drafted the Jones Merchant Marine Act of 1920 and became increasingly involved with the local farmer's depression in Washington.  He was also a strong advocate of Prohibition, which brought upon him criticism throughout his political career. Jones was born on October 9, 1863 in Bethany, Illinois just days after his father died on a Civil War battlefield.   Raised by his mother on a small farm, Jones grew up in a very religious and conservative home.  He attended Southern Illinois College, receiving his A.B. degree, then began studying law, passingthe bar in 1886, which is the same year he married Minda Nelson. More...
Warren G. Magnuson (1905-1989)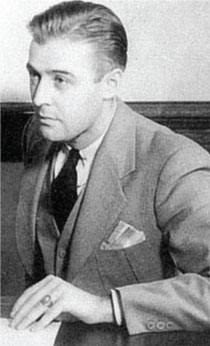 Democratic Senator from Washington State, Warren G. Magnuson, made legislation that led to the development and preservation of the United States, Washington State and Seattle. The playboy turned politician used his gregarious personality, good looks, ambition, intelligence and political savvy to help raise Washington State from the crisis of the Great Depression. Warren G. Magnuson was born on April 12, 1905 in Moorhead, Minnesota. Shortly after his birth, William and Emma Magnuson, a local couple, adopted him. Due to an absence of birth data, certain specifications of his infanthood are missing (Scates 9). More...
Clarence Daniel Martin (1886- 1955)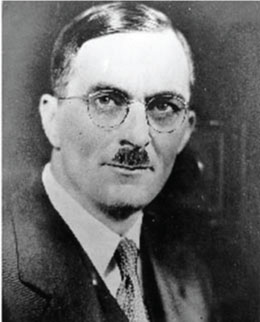 Clarence Daniel Martin was Washington State's eleventh governor from 1933 to 1941.  Elected during the troubled times of the Great Depression, Martin and the Democratic Party nearly wiped off the unpopular Republican rule in Washington.  He is significantly known for endorsing the building of the Grand Coulee Dam, opening up the University of Washington's admissions, and for reformatting the tax system. Martin's parents, Francies M. and Philena Martin moved west from Ohio and settled in Cheney, Washington where he was born on June 29, 1886.  He graduated from the State Normal School in Cheney in 1903 and in 1906 he graduated from the University of Washington.  After graduation, he returned to Cheney to help his father with the family's milling business, F.M. Martin Grain and Milling Company, which he took over as CEO after his father's death in 1925 until 1943.   More...
Theresa McMahon (1878-1961)
Theresa Schmid McMahon, a professor of Economics at the University of Washington and noted liberal, was a scholar activist in the struggles for women's rights and labor rights. One of only a handful of female faculty members at the University, she worked for unionization, collective bargaining, an eight-hour workday, a minimum wage law, as well as gender equality. Theresa Schmid was born on April 29, 1878 in Tacoma, Washington. At the age of sixteen she enrolled at the University of Washington where later she met her future husband and life-long friend, Edward McMahon. More...
William J. Pennock (1915-1953)

Bill Pennock joined the Communist Party in 1936 while a student at the University of Washington. From 1936-1938, he worked for the Washington Commonwealth Federation, first as a secretary and then as an elected member of the WCF executive committee. He left the WCF in December of 1938 to organize neighborhood locals for the newly incorporated Washington Old Age Pension Union, which, became the first government-funded pension program for senior citizens in the United States. Pennock was elected to the State Legislature in 1938, running as a Democrat. He would be reelected in 1940, 1942, and again 1944. More...
Terry Pettus (1904-1984)

Terry Pettus was born in 1904 in Wisconsin and claimed to be a socialist by the time he was 16. After working as an office boy at a newspaper, Pettus entered journalism, working for various newspapers in Minnesota. He moved with his wife to the Seattle area in the late Twenties, where they joined the Cherry Street Art Colony. After a brief stint with the Seattle Star, Pettus moved to the Tacoma Ledger in 1928 and was instrumental in establishing a union agreement covering the then three Tacoma newspapers. Pettus was elected president of the Newspaper Guild, and lead a bitter 91-day strike over union recognition for the guild in Seattle. More...
James Delmage Ross (1872–1939)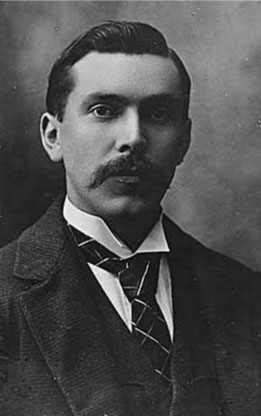 James Delmage Ross (JD Ross) was the second superintendent for Seattle City Light, a public-owned electricity company which started in 1905.  He helped with the building of the Cedar River's power plant and the dam projects on the Skagit River.  He is best known for his support of public power in Western Washington.  Ross was born in Chatham, Ontario on November 9, 1872.  He graduated from Chatham Collegiate Institute in 1891 and taught for the next six years.  In 1898, he ventured up to Alaska for the Klondike Gold Rush, but found no luck in the gold fields.  He then ended up in Seattle in 1902 and established a small electrical contracting firm that did not fare well.  He ended up closing his business but found an engineering job with the City of Seattle in January 1903.  More...
Orville Roundtree (1896-1972)
Orville Roundtree was the Washington state organizer for the Silver Legion of America a Depression era fascist organization. His work as an organizer would result in one of the largest chapters of the "Silver Shirts" and the spread of fascism throughout the Northwest. In 1933, in the midst of the Great Depression, William Dudley Pelley founded the Silver Shirts. The Silver Shirts, also known as the Silver Legion of America or the Silver Shirt Legion of America, was an infamous fascist organization affiliated with the Christian Party. They were both a political and spiritual organization, and Pelley, their founder and leader, preached he had supernatural powers. The organization hoped to recover America from Soviet influence and develop a new Christian government. The national and state leaders, like Orville Roundtree, overtly supported Hitler and promoted white supremacy, and the organization grew to fifteen thousand members in 1934. (OlyBlog) More...
James Sakamoto (1903-1955)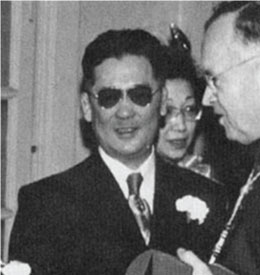 James Yoshino Sakamoto, known as Jimmy Sakamoto, was the editor and founder of Japanese American Courier and the second president of the Japanese American Citizens League (JACL).  Sakamoto was born in 1903 in Seattle, Washington to parents Osamu and Tsuchi Sakamoto as the youngest of three children. In 1920 Sakamoto graduated from Franklin High School in Seattle and helped established Seattle Progressive Citizens' League the following year.  In 1923 he moved to the East Coast to live with his older sister, where he became a professional welterweight prize fighter.  He began taking seminary classes in Princeton University, found a job with New York's Japanese American Daily News as their English editor and continued fighting on the side.  More...
Lewis Baxter Schwellenbach (1894-1948)

Lewis B. Schwellenbach was a politician from Washington State, having served all three branches of the federal government as a senator from 1935 to 1940, a judge from 1940 to 1945, and was the Secretary of Labor from 1945 to 1948.  As a liberal Democratic and a strong supporter of Franklin D. Roosevelt's New Deal, he advocated for public ownership of water power and was largely against World War II.  Schwellenbach was born in Superior, Wisconsin but always considered Washington his home given that he lived in Spokane since he was seven years old.  He attended the University of Washington and graduated from its law school in 1917.  He served in the Army during World War I and upon his return was admitted to the bar in 1919.  He then opened a law practice in Seattle that largely represented organized labor. More...
Lee Paul Sieg (1879–1963)

Lee Paul Sieg was the President of the University of Washington, Seattle from 1934 to 1946.  During his time as President, he was responsible for several changes in the university's curriculum and politics.  One of them was the establishment of the University College, the unified College for liberal arts and sciences under Dean Edward Lauer. Sieg was born in Marshalltown, Iowa on October 7, 1879.  He attended the University of Iowa and received his Masters in Physics there in 1901 and his Doctorate degree in Philosophy in 1910.  Before coming to the University of Washington, Sieg held several leadership and teaching positions in various colleges.  He was the head of the Physics Department at Carleton College in Minnesota from 1903 to 1906.   In 1906 to 1924, he was a professor at the University of Iowa.  He then made a respectable reputation for himself at the University of Pittsburgh as the Dean of the college, the Dean of the School of Education, and the Dean of the Graduate School from 1924 to 1934. More...
Lowell Wakefield (1909-1977)
Lowell Wakefield was the founder and editor of the Voice of Action, the unofficial newspaper of the Northwest Communist Party from 1933-1936. A Washington State native, he briefly attended the UW, but was expelled for leading a student movement against the UW's compulsory ROTC policy. He then journeyed to the Tennessee where he became the first southern organizer of the International Labor Defense, the legal arm of the Communist Party USA. It was in this capacity that he broke the story of the Scottsboro Nine in Alabama in 1931. Wakefield's initial reports were critical in drawing the ILD and the Communist Party's attention to the case, which went on to become one of the most celebrated civil rights campaigns of the twentieth century. More...
Monrad Charles Wallgren (1891-1961)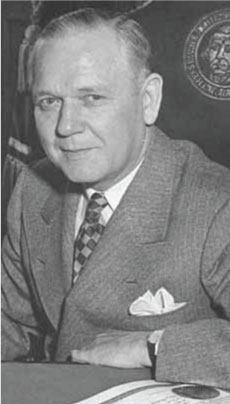 Mon C. Wallgren served in the United States Congress from 1933 to 1941, was a U.S. Senator from 1941 to 1945, and was governor of Washington State from 1945 to 1949. As Congressman, he advocated for state tourism by introducing the bill to establish Olympic National Park, which was approved in 1936. His greatest claim to fame would come during his term as governor with the 1945 Unemployment Compensation Act. Wallgren was born on April 17, 1891 in Des Moines, Iowa. His family moved to Washington when he was ten years old. He attended Business College in Everett and graduated Washington State School of Optometry in Spokane in 1914. That same year, he married Mabel C. Liberty. During World War I, he served as a lieutenant in the U.S. Coast Artillery, as well as the National Guard. More...
William H. Wilson
When the Great Depression struck Washington State, the black community saw a rapid decline in wealth, employment and civil rights. William H. Wilson worked to improve the civil rights of African Americans through his editorship of the business paper, Northwest Enterprise and as a leader of the NAACP. He founded the Northwest Enterprise, in 1920 (The Northwest Enterprise, HistoryLink) which would quickly become the most popular and successful African American paper in Seattle (Taylor 72). The paper circulated outside of the city as well and was "expanded…beyond black Seattle to a regional market (Taylor 72)." Northwest Enterprise established itslef as the voice of African Americans in the Northwest. More...
Marion Anthony Zioncheck (1901-1936)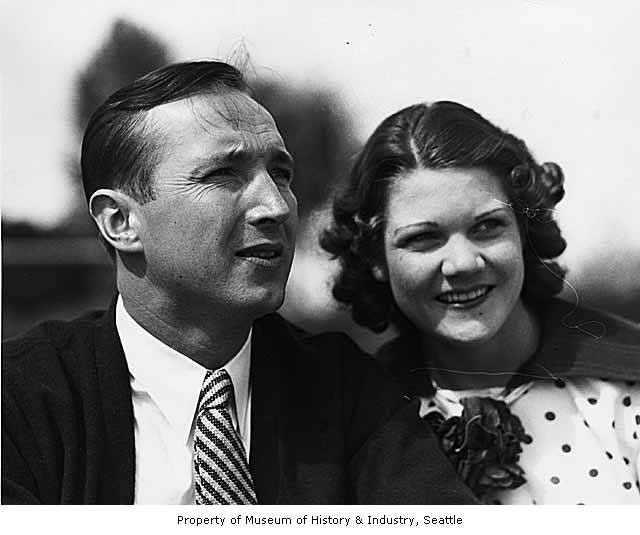 On August 7, 1936, while waiting in their car, Rubye Louise Nix watched her husband, Marion Zioncheck fall to his death from the 5 th story window of the Arctic Building on 3 rd Ave and Cherry St in Seattle. The suicide note found after his death read, "My only hope in life was to improve the condition of an unfair economic system that held no promise to those that all the wealth of even a decent chance to survive let alone live" (Seattle Star, August 8, 1936). Although in part unintelligible, Zioncheck clearly strove to help those who he believed to be taken advantage of by the political and economic system of the Great Depression. More...