Dr. Earl V. Farrow Awards
| | |
| --- | --- |
| DR. EARL V. FARROW first graduated from Florida A&M University, completed his Ed.D. at Rutgers University , and retired in Pensacola, FL. He directed TRIO programs for thirty years, was a professor at Rutgers, and a trainer for SAEOPP, NCEOA (COE), and the University of Washington. He was co-chair of the first NCEOA (COE) Technology Committee and received its Walter Mason, Jr. award. He is a founding member of TRIO Quest. | |
We are proud to announce the Farrow Awards, which offers awards to TRIO Quest's Top National TRIO Students. The Farrow Awards are designed to encourage and support students as they pursue their educational dreams.

If you know of individuals or organizations who would like to support TRIO students in TRIO Quest activities, contributions may be made to the following non-profit corporation:
Donate online through PayPal:

Mail check to:
iTRC TRIO Quest Fund
PO Box 7398
Missoula, MT  59807-7398
Contributions to the Farrow Awards are tax deductible. Checks should be made out to the iTRC TRIO Quest Fund. Please provide a return mailing address. Receipts are provided and a contribution of any amount is welcome.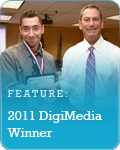 ARCHIVE
Previous years' awards are down for maintenance. Please contact us for information.