Feature: 2011 DigiMedia Winner
Why Am I Feeling Fear
By Joel Aguilera
Why Am I Feeling Fear is a college level DigiMedia entry created by Joel Aguilera, a student from Tulsa Community College, OK, Student Support Services. Why Am I Feeling Fear won the DigiMedia Best of Contest in TRIO Quest 2011.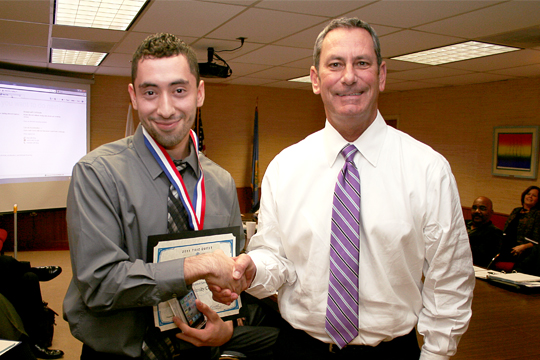 Joel with Tulsa Community College President Thomas McKeon.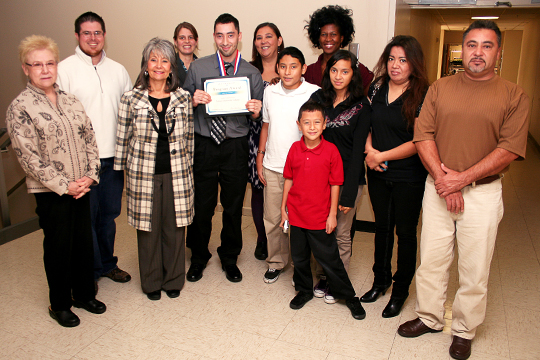 Joel with his family, RISE/SSS staff, and the Business/Computer Faculty.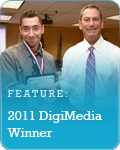 ARCHIVE
Previous years' awards are down for maintenance. Please contact us for information.