Administrative Core People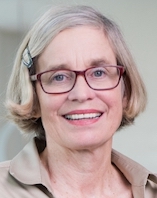 Bonnie Ramsey, MD
Endowed Chair in Cystic Fibrosis, Professor and Vice Chair of Research, Pediatrics
Multi PI/Program Director and Core Director, CFRTC and Clinical Core
Dr. Ramsey has been a clinical investigator in the field of cystic fibrosis (CF) for over 30 years. She is the Co-PI of the Clinical Translational Science Award at the University of Washington, and Vice Chair for Research of the Department of Pediatrics. She is a Professor of Pediatrics holding an Endowed Chair in Cystic Fibrosis Research. She is an elected Fellow of the American Pediatric Society and the American Association of Physicians and received the Warren Alpert Foundation prize in 2018. Dr. Ramsey along with Dr. Pradeep Singh will oversee all administrative and scientific aspects of the NIH P30 Cystic Fibrosis Research Translation Center (CFRTC). In addition, Dr. Ramsey is the Director for the Clinical Core of the Seattle CFRTC. She is an internationally recognized leader in clinical research in cystic fibrosis. Her early research was instrumental in moving inhaled tobramycin solution from early translational studies to eventual FDA approval in the United States. She also launched the CFF TDN in conjunction with the CF Foundation in 1998 and has successfully overseen the network's rapid growth and development.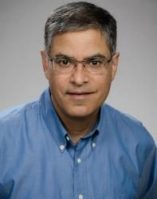 Pradeep Singh, MD
Professor, Microbiology
Program Director and Multi-PI/Program Director and Core Director, CF RDP and CFRTC Pilot and Feasibility Program
Dr. Singh is a CF physician who has devoted his career to CF research, specifically focusing on P. aeruginosa infections. Dr. Singh has over 20 years of experience conducting original research on P. aeruginosa, chronic infections and CF. He also has extensive experience mentoring physician-scientists, and was awarded an NIH K24 grant support to spend 50% of his time in mentoring activities. Studies from Dr. Singh's lab led to human phase 1 (completed) and multi-center phase 2 (ongoing) trials of gallium as a novel antibiotic that disrupts bacterial iron metabolism. Dr. Singh is currently the Program Director of the Cystic Fibrosis Research Development Program (RDP) at the University of Washington and a Multi-PI of the NIH P30 Cystic Fibrosis Research Translation Center (CFRTC). Dr. Singh also serves as Director of the CFRTC Pilot and Feasibility Program.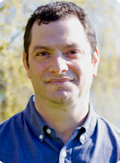 Lucas Hoffman, MD, PhD
Professor, Pediatrics
Associate Program Director and Core Director, CF RDP Host Microbe Core
Dr. Hoffman is the Associate Program Director of the Cystic Fibrosis Research Development Program (CF RDP). He is a physician-scientist particularly interested in understanding the microbial determinants of clinical outcomes in children with diverse chronic diseases of the lung, GI tract, and other organs. Clinically, he cares for children with a broad range of lung diseases, and his research is focused on chronic infections in children with cystic fibrosis and related diseases. Dr. Hoffman has worked in CF microbiology since 2002 and over the past decade has developed a growing appreciation that CF respiratory infections are frequently polymicrobial, particularly in children. Dr. Hoffman's laboratory makes extensive use of whole-genome and microbiome sequencing methods to analyze the microbes in CF specimens, both fecal and respiratory, and relate microbial and clinical characteristics to generate new pathophysiological models to test subsequently with both bench and bedside approaches. One of his primary research focuses for the past five years has been on using refined, advanced microbiology methods, including next-generation culture techniques and microbiome methods.

Margaret Rosenfeld, MD, MPH
Professor, Pediatrics
Director, Enrichment and Training Program, CFRTC
Dr. Rosenfeld is Professor of Pediatrics/Pulmonary Medicine at the University of Washington School of Medicine and Seattle Children's Hospital. She has extensive expertise in the design and conduct of clinical trials in young children with cystic fibrosis. Dr. Rosenfeld served on the P30 Clinical Core during the first grant cycle where she was involved in novel outcome measure development with particular focus on young children. For the next cycle, she will focus on the enrichment and training program. She has a long history of excellence in teaching and mentoring. She leads the Department of Pediatrics Fellowship College where she organizes multiple events including Fellows Annual Research Day. She leads the Clinical Research Scholars Program (CRSP) for the Seattle Children's Research Institute and she is one of the leaders of the Education Core for the Institute of Translational Health Science for the University of Washington. She received the 2013 Outstanding Mentoring Award from the Department of Pediatrics for her commitment to supporting junior faculty. She will coordinate all seminar programs and the Annual Retreat as well as P30 Fellows and Junior Scientist day to feature the work of all trainees and fellows currently in UW CFRTC member's laboratories or research programs.