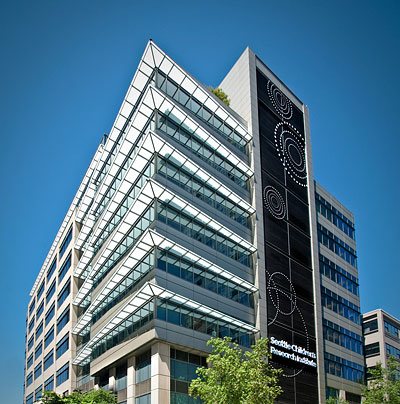 CF Research Translation Center and Research Development Program
University of Washington
UW Health Sciences, K-140
Genome Sciences, Box 357710
Seattle, WA 98195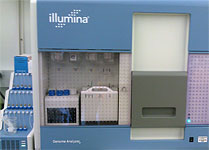 The Genomics Core provides genomics-based tools that accelerate the pace of discovery by fostering a more global molecular approach. The Genomics Core uses high throughput approaches to support the overall aims for the CFRTC. The Core also provides data management and analysis tools, and creates platforms that integrate data from the Clinical and Immunology Cores for human samples and bacterial isolates. Access to state-of-the-art sequencing and computational facilities for CF researchers at this moment in history is especially important, as the technology is changing and advancing so rapidly. The trend of increasing DNA sequencing capacity combined with a decrease in cost means that global whole-genome analyses are more readily available to investigators. This change fosters a much greater ability to link disease-causing characteristics of pathogens to their genome-encoded (and expressed) origins, and will allow this correlation to be made within a much greater variety of research contexts than ever before. Genetic variation of the human host has become more readily deduced with contemporary technology, including advances in Illumina proprietary technology, and contributions from major users of the technology. The purpose of the Genomics Core is to promote access to technology necessary to use these approaches, and to analyze the data they generate. The primary services of the core are:
Consultation and experimental design assistance for using new-generation sequencing technology.
Data analysis, bioinformatic support, data access and storage.
High throughput and new-generation whole-genome sequencing: bacterial and host.
RNA-seq analysis of transcriptome: bacterial and host.
Support for proteomic data sets.
The primary platforms for the Genomics Core are next-generation sequencing technology and high-throughput proteomics. Within the Core we have an Illumina HiSeq 2000, two Illumina MiSeq sequencers, an ABI 3730xl capillary sequencer, an extensive array of high-throughput robotics, and extensive computational expertise to support data processing and analysis. We use standard Illumina library construction protocols to create sequence-barcoded libraries that may be combined in a single run of sequencing to maximize use of the capacity. We standardly generate paired-end sequences, which allow for analysis for insertions, deletions, and identification of novel sequences, particularly in clinical strains of bacteria. The activities supported by the core are:
Consultation on DNA and RNA purification techniques, including QC analysis.
Library preparation from user-supplied DNA.
Illumina platform new-generation sequencing.
Sequence data processing and storage.
SNP determination, allele calling, insertion/deletion detection.
Whole genome transcript abundance and differential regulation analysis.
Supported by a grant from the National Institutes of Health (NIDDK P30 DK 89507). Please reference this grant number on all publications resulting from support provided by this Core Center grant.